April 16, 2021
This letter was first sent as an email to our constituents. To receive regular updates from our office regarding COVID-19, sign up using the "Get Updates" link in the menu.
---
Dear Friends and Neighbours,
We are all worried. Our ICU's are full, field hospitals are being set up, staff and patients are being transferred to deal with the surge in cases. We need to stop the community transmission among our essential workers and in hot spot areas. We have to get the vaccines to the people most at risk. There is now a determination that the priority based upon Date of Birth must also address the risk and the case counts determined by postal code. Families are getting sick and dying because one member has brought the virus home to a large household. We need to 'ring fence' the hotspots now with vaccines. The hospitals and health care providers are begging us to seriously observe the public health measures until EVERYONE is fully vaccinated.
One of the most worrying things I keep hearing as the vaccines roll out is "Excited that now that I've had my first shot, I can go and hug my grandkids in 2 weeks." Noooooooooooooo! Experts have been clear; even though the first dose offers protection against severe illness, hospitalization and death, until people have received their second doses they must continue to observe stringent public guidelines.
In Wendy Leung's Globe and Mail article this week, Dr. Tania Watts explained that after a single dose, people are still vulnerable to the rising numbers of new variants of concern. She gave two reasons we must still comply with public health guidelines: "One is to make sure you don't spread it [the virus] to anyone else because you might not be completely protected. And the other is that you don't even want to get a mild case of COVID because we're hearing that even people with mild COVID can have long-term symptoms."
We are also facing a challenge with vaccine confidence, and the need for all Canadians to take the first vaccine offered to them. Dr. Ben Chan from University of Toronto recently posted an important Question and Answer:
"I'm 65 years old. Should I wait until other vaccines are available rather than take the AZ vaccine that is available now?"
The chance of dying given the challenges with this vaccine, one can sympathize this sentiment. But unfortunately, waiting even one month would dramatically increase risk of death. The chance of dying at age 65, if infected by Covid, is 6.5%, meaning there is a one in 3.500 chance of dying in the next month. This is far greater than the above estimates of risk for this age.
He told Global News that the chances of getting blood clots from the AstraZeneca vaccine are "equivalent to the risk of being hit by a car and dying in Toronto in a given year."
There are very few things in life with zero risk. Life saving medications also carry risks. If you're a woman between the ages of 15 and 45, your risk of a blood clot is around 1 in 3,300. For woman who take a birth control pill, that goes to 1 in 1,600. For women who are pregnant, that risk goes to 1 in 300, and right after delivery that goes to 1 in 100. If you are in hospital with COVID-19, your risk of having a serious clot is 1 in 5. Long flights, estrogen replacement therapy, smoking, obesity all can elevate the risk of blood clots. In the same Global News article, Gigi Gronvall from Johns Hopkins Centre for Health Security was quoted as saying "The risk of the virus is much worse than the risk of the vaccine."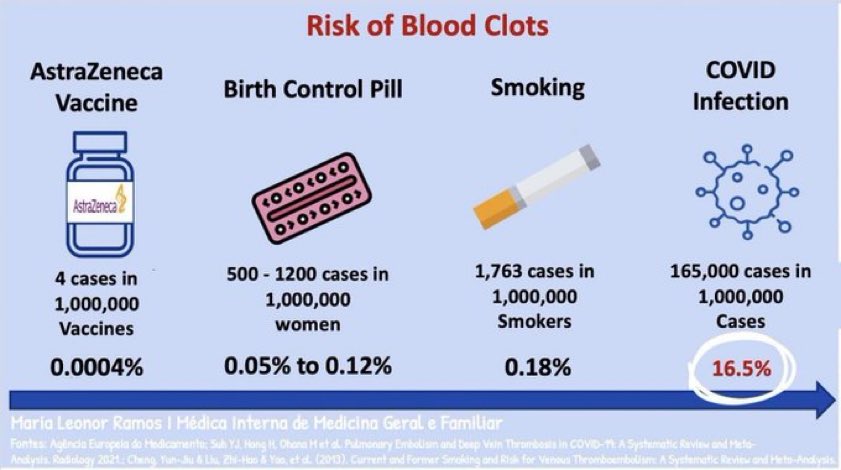 Sources: (1) Pulmonary Embolism and Deep Vein Thrombosis in COVID-19: A Systematic Review and Meta-Analysis (2) Current and former smoking and risk for venous thromboembolism: a systematic review and meta-analysis Image Source: Maria Leonor Ramo
As Dr. Leighanne Parkes said in the Globe and Mail this week: "The light is there; we just need to be very cautious until we hit that end of the tunnel, we really need to all work together, get vaccinated and keep those public-health measures in place until we're all fully vaccinated."
Looking forward to seeing you all at our Toronto-St. Paul's Summit on Sunday, April 18 at 3:00pm with Councillor Matlow, MPP Andrews, and School Trustees Laskin and Di Pasquale on how we Build Back Better after the pandemic. But I'm sure we will all need to discuss how we get through this worrying time together.
See you then. Send your questions in to [email protected]
Stay safe. Stay well.
---
UPCOMING EVENTS & COMMUNITY ENGAGEMENT 
---
Toronto-St. Paul's Virtual Summit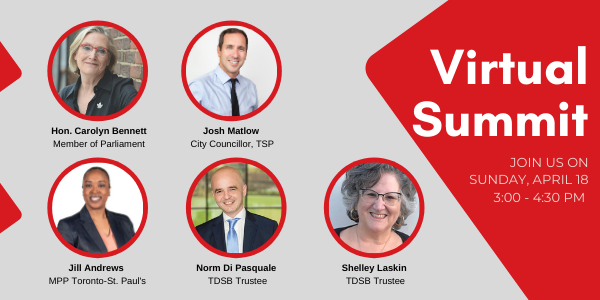 Join Toronto-St. Paul's elected officials from all orders of government to discuss how we can work together as we continue to fight against COVID-19 and recover from this pandemic. Visit facebook.com/carolyn.bennett.stpauls/live on Sunday, April 18 at 3:00pm to watch the Summit Live. You do not need a Facebook account to watch. If you can't make it, stay tuned for the recording I will post on my website.
Send your questions in to [email protected] prior to the event on Sunday, April 18th
---

These times are challenging and we understand the constant updates and announcements can be overwhelming. We will continue to update you every month with 'New News' - the most recent updates and things to know!
If you'd like weekly 'New News' updates, follow @carolyn.bennett.stpauls on Instagram.
COVID-19 & Vaccine Related News
To date, we have received 12.7 million doses of COVID-19 vaccines, and over 9.2 million have been administered. The government of Canada is continuing to carefully manage Canada's vaccine supply chains while accelerating the delivery of approved vaccines to Canada. Canada, like many other countries has been impacted by manufacturing challenges at Moderna's European facility. Today, we received good news - Canada has signed an agreement with Pfizer for 8 million more doses of their vaccine. This is on top of what we have already purchased. With this new deal, Canada will receive 4 million additional Pfizer doses in May, another 2 million in June, and 2 million more in July. For next month alone, this will come out to about double the Pfizer doses we were originally expecting. We will be receiving 8 million doses in May and almost 12 million in June from Pfizer alone. Keeping Canada on track for having vaccines for every Canadian who wants one by the end of September, 2021. For more on vaccine procurement, click here.
Funding for Long-Term Care – Our Beloved Hellenic Homes
COVID-19 has demonstrated how vulnerable seniors are across our country. We are excited to see that the government has announced $80 million, 80 cents on every dollar, for 95 long-term care facilities across Ontario. This includes $1.1 million for Hellenic Homes in our very own, Toronto-St. Paul's. This funding will upgrade the HVAC to improve air quality and ventilation to protect our elders and create jobs across the province.
Paid Sick Leave
Our government is offering income support for Ontario workers who are unable to work due to COVID-19 – if you're sick, please stay home!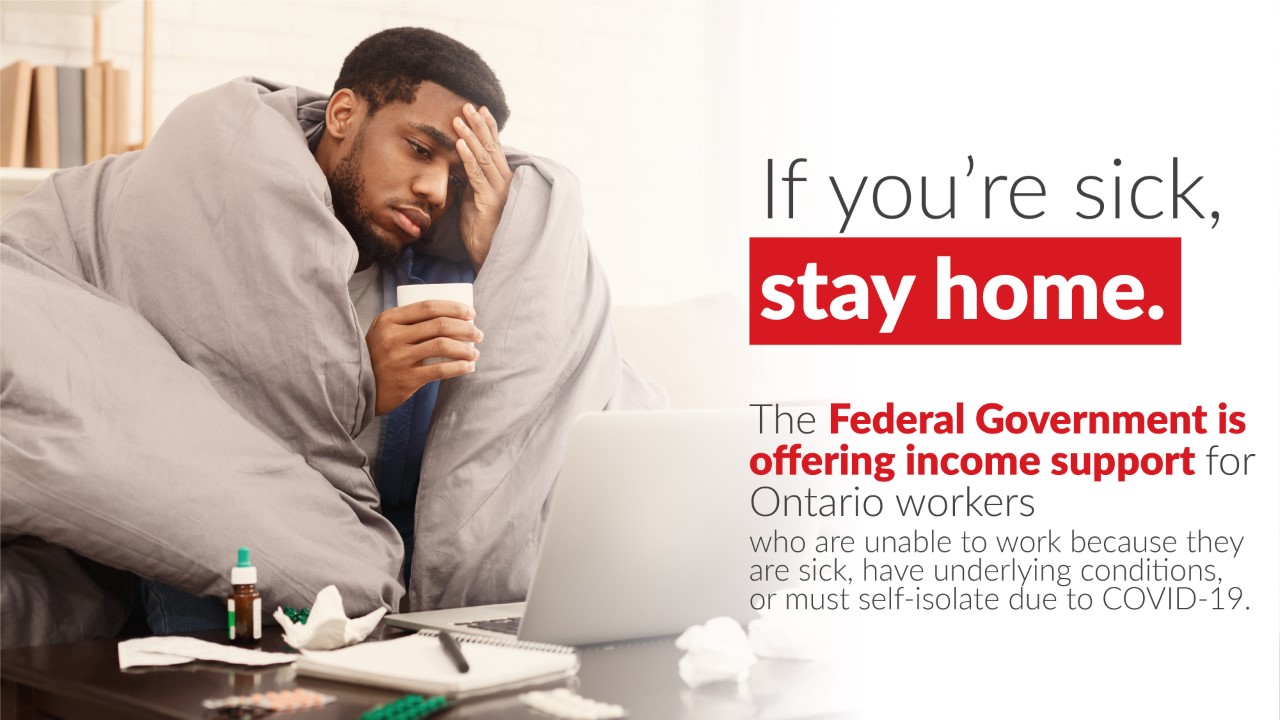 Government to Unveil 2021 Budget on April 19
Canada entered this crisis in a strong fiscal position and allowed the government to provide support to Canadians during the pandemic. As part of the processes leading to the 2021 Budget, the government consulted thousands of Canadians from across the country about how to create jobs, grow the economy, and strengthen the middle class. The government will present this plan to Canadians on April 19th.
Air Canada Relief Package
Our government is dedicated to supporting Canadians, saving jobs and businesses while COVID-19 continues to bring forward economic impacts. We know Canada's airline sector has been hit hard during this unprecedented and difficult time for the industry. Through the Large Employer Emergency Financing Facility (LEEFF), the government will provide $4 billion in loans to protect jobs and ensure that it has the necessary liquidity to keep Canadians and the Canadian marketplaces connected.
A Pathway to Permanent Residency
This week, Minister Mendicino announced a special public policy that will grant permanent status to temporary workers and international graduates who are already in Canada, and who possess the skills and experience we need to fight the pandemic and accelerate our economic recovery. This innovative pathway to permanent residence will benefit up to 90,000 essential workers and international graduates who are actively contributing to Canada's economy.
---
RESOURCES
---
As the situation is changing daily, please check the following websites for daily updates in Toronto and across Canada:
or download the Canada COVID-19 app.
BENEFITS FINDER
The last few months have been difficult– so our government has put in place a number of measures to support Canadians. If you need support, visit Canada.ca/coronavirusbenefits and fill out the survey for a quick and trusted way to see what programs may be available to you.
---
IN OUR COMMUNITY
---
OPEN FOR BUSINESS
Now more than ever, local businesses that make our main streets vibrant need our help. Find out what stores are open, or what restaurants are offering takeout and delivery. The following BIAs have put together lists of businesses that are still open, albeit doing things a bit differently. Let's do what we can to support our local businesses:
---
MENTAL HEALTH SUPPORT
---
WELLNESS TOGETHER CANADA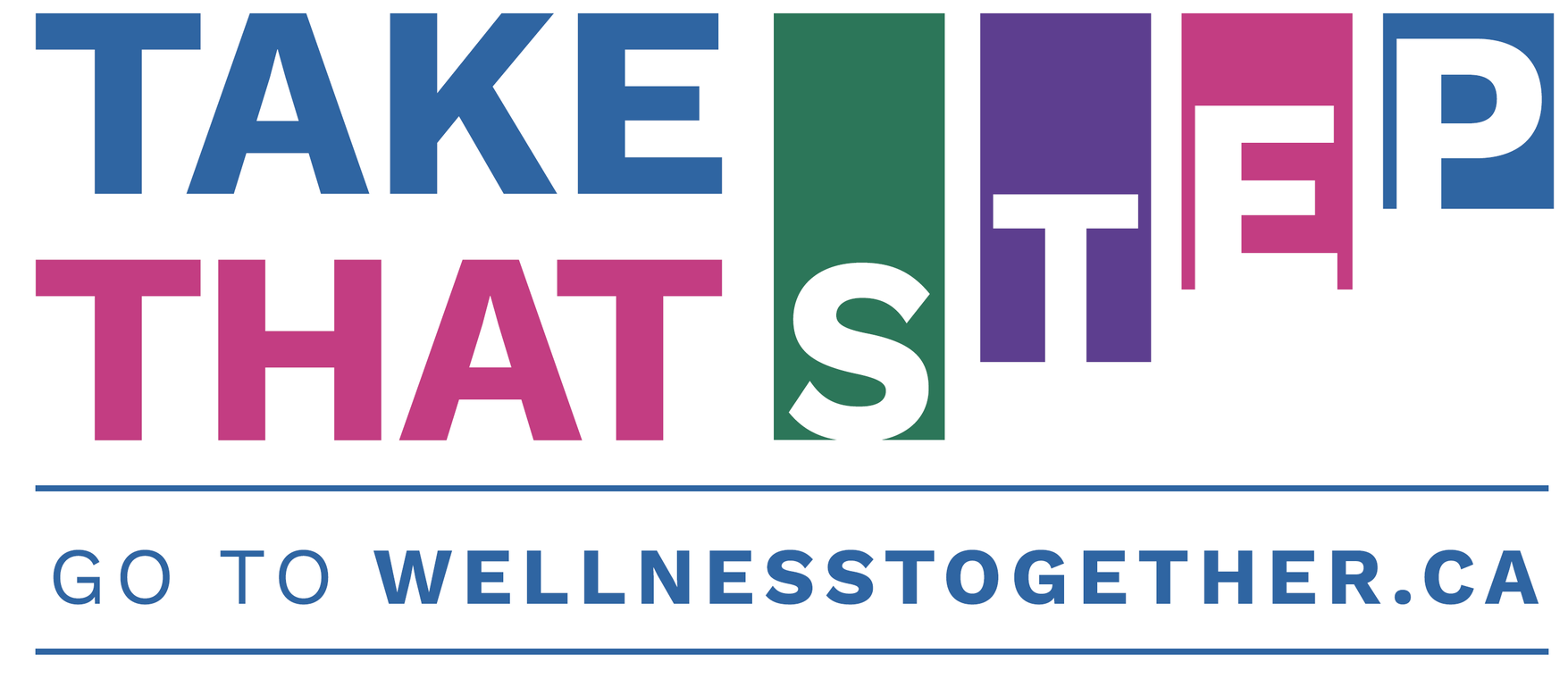 COVID-19 has changed the daily lives of people around the world. During these difficult times, it is critical that Canadians be able to obtain credible information and access services to support their mental health and wellbeing. That's why our government launched a portal dedicated to mental wellness: Wellness Together Canada.
This portal will connect Canadians to peer support workers, social workers, psychologists and other professionals for confidential chat sessions or phone calls, and will make it easier to find credible information and help address mental health and substance use issues.
KID'S HELP PHONE
Although we're far apart physically, our young people must feel help is close.  Kids Help Phone is a remote mental health service that connects youth with professional counselling, information and referrals across Canada without any face-to-face contact. Contact Kids Help Phone at 1-800-668-6868, by texting 686868, or by going online to kidshelpphone.ca.
---
STAY SAFE
---
All Canadians are advised to:
Avoid crowded places and non-essential gatherings
Avoid common greetings, such as handshakes or hugs
Keep a distance of at least a hockey stick length away from others not in your household
Wear a non-medical mask or face covering while out in public when it is not possible to maintain a 2-metre physical distance from others, particularly in crowded public settings such as stores, shopping areas and on public transportation
Limit contact with people at higher risk, such as older adults and those in poor health
Wash your hands often with soap and water for at least 20 seconds. Use alcohol-based hand sanitizer if soap and water are not available
Avoid touching your face
STAY HOME AND AWAY FROM OTHERS IF YOU'RE FEELING ILL
As local governments continue to modify public health measures, you should continue to stay home and away from others if you have symptoms. If you start to develop symptoms of COVID-19, isolate yourself from others and contact your health care provider or local public health authority. Adjust your behaviours and routines based on their advice.
Wear a medical mask if you're ill and will be in close contact with others or need to go out to access medical care. If a medical mask isn't available, wear a non-medical mask or cloth face covering.
HOW TO WEAR A NON-MEDICAL FACE MASK PROPERLY
Health Canada has released a video showing how to properly wear a non-medical mask or face covering to limit the spread of COVID-19 when physical distancing is difficult. Watch it here: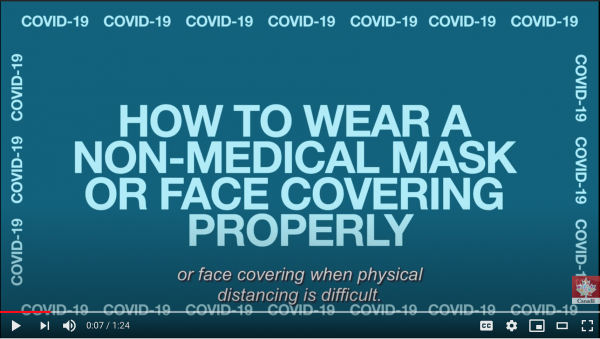 ---
The constituency office is closed to walk-in visits but my team and I are here for you and continue to serve residents of  Toronto-St. Paul's. Our office is fully operational by appointment, phone and email. Call us at 416-952-3990, or email [email protected] for assistance in any federal matter.
STAY IN TOUCH

Hon. Carolyn Bennett
Member of Parliament
Toronto-St. Paul's

Constituency Office
40 Holly St - Suite 103
Toronto, Ontario, M4S 3C3
(416) 952-3990
[email protected]

www.carolynbennett.ca