Dear Friends and Neighbours,
In 1994, following a similar initiative in the United States, June was designated a month encouraging openness and education about 2SLGBTQ+ history and rights.
In 1996, June 21 was designated as National Indigenous Peoples Day, formally known as National Aboriginal Day. In 2009, June was designated as National Indigenous History Month, formally known as National Aboriginal History Month.
In 2016, June was designated as Filipino Heritage Month.
In 2017, June was designated as Italian Heritage Month.
In 2017, June was designated as Portuguese Heritage Month.
The horrific terrorist act in London this week and the revelations of May 27 at the Kamloops Residential School have eclipsed all celebrations. All Canadians mourn with Muslim and Indigenous communities. This week the Prime Minister was there in London for the vigil in solidarity with the Afzaals family and their whole community. We are all acutely aware of our collective responsibility to fight Islamophobia.
I was so inspired by a conversation with Blaize, who has written a reflection for us to share with you about the horrific Kamloops revelations.

The flags on the Peace Tower, and on government buildings across Canada were at half-mast in honour of the innocent lost souls found in Kamloops and the families left behind. Families and communities have been grieving for decades for the children who were taken and never returned home.
Six years ago on June 2, the Truth and Reconciliation Commission released their Calls to Action. Calls to Action 71-76 focused on the heartbreak of missing children they had heard about in all of their gatherings. Children who had been forced to attend Indian Residential Schools and never returned.
The TRC called upon the Government to fund the work of National Centre for Truth and Reconciliation and their registries for deaths, burials and cemeteries.
They asked the federal government to reach out to the communities affected for their advice on the way forward. They have been clear they want an approach that is Indigenous led, community based , survivor-centric and culturally sensitive. The Government of Canada is committed to support this work.
On that Thursday night, I received a text from Charlene Belleau with the article on the grim discovery. Charlene Belleau is a member of the Esk'etemc First Nation and Chair of the First Nations Health Authority in British Columbia. I called her back and was inspired by her resilience and wise counsel. She said that this was an opportunity for healing and coming together. I called T'kemlups Chief Casimir and was so impressed by her leadership and focus on looking after her community and bringing together the former Kupki7's to chart the path forward in ceremony.
From coast to coast to coast, families and communities are reeling. All Canadians have now seen the grim reality of colonizing policies like residential schools and laws like the Indian Act. These policies have resulted in intergenerational trauma that is still causing harm today. Once we know the truth we can't unknow the truth. It compels all of us to better understand the past and to deal with the present and the future in a trauma informed way. We can no longer ask 'what is the matter with someone;' we need to be asking 'what happened to them.'
Canadians across the country were profoundly saddened by the news from Kamloops, a relevation that echoes the deaths of George Floyd and Joyce Echaquan; the trilogy of truths that can precipitate real change. No more denial. State sanctioned racism killed, and is still killing, people. Over the last days, it is clear that Canadians want to be part of the change.
As we continue to follow public health guidelines and stay together while apart, I will miss the Halo-Halo celebrations of Filipino Heritage this month. I promise to get to Eglinton West to indulge in their shaved ice sundae and look forward to celebrating all the Filipino contributions to Canada. Particularly during this past challenging year, we are so grateful for those members of the community who have looked after our children and our parents and grandparents.
This year I will miss the fantastic Italian Heritage Ceremony Castello Italian at Casa Loma, where I was always able to express my gratitude to the Italian community for their contribution to literally building our country. The Italian focus on quality has changed our lives; from coffee to foods to clothing to cars, our lives have been enriched.
This year we will miss the Portuguese Day Parade... we will celebrate this year with many many Pateis de Nata.
This year again, we will miss all the Pride Toronto celebrations where, for decades, activists and allies have marched, educated and fought hard to ensure that 2SLGBTQ+ rights were understood as human rights. Love is love. We are so pleased to see the Catholic School Board has decided to raise the Pride flag on its schools.
We're looking forward to meeting with all of you at the Youth Council Event on 'Women, Gender and Economic Equality in the Workforce' on Sunday, June 13th. They make us all so proud.
Please stay in touch! We need your advice as we build back better, socially, economically and environmentally.
---
National Action Plan
---
National Action Plan in response to National Inquiry's Final Report
Indigenous women, girls, and 2SLGBTQQIA+ people have the right to be safe, wherever they live. For decades, Indigenous families, survivors and grassroots organizers have called for justice, healing, actions to ensure that no other families would have to endure the pain they suffer every day, They called for an inquiry, action to end the violence against Indigenous women and girls.
The National Inquiry's Final Report, Calls for Justice 1.1, asked all governments in partnership with Indigenous Peoples to develop a National Action Plan to address violence against Indigenous women, girls, and 2SLGBTQQIA+ people. The work to develop the National Action Plan included a structure of over 100 Indigenous women and 2SLGBTQQIA+ partners, inclusive of federal, provincial, territorial and Indigenous governments, Indigenous women's organizations, and families and survivors.
Thursday, June 3rd was the 2nd anniversary of the release of the Final Report of the MMIWG National Inquiry. With Indigenous, Provincial, Territorial partners, we released the 2021 Missing and Murdered Indigenous Women, Girls, and 2SLGBTQQIA+ People National Action Plan: Ending Violence Against Indigenous Women, Girls, and 2SLGBTQQIA+ People. It is intended to form the umbrella under which federal, provincial, and territorial and Indigenous partners, governments, and organizations contribute their respective components. Together, these components will drive the transformative change needed to keep Indigenous women, girls and 2SLGBTQQIA+ people safe wherever they live.
The National Action Plan will not be frozen in time or ever set on a shelf, it is evergreen, recognizing the urgency for immediate action, but also the importance of continuing to cultivate transformative change over time. It includes: a vision and guiding principles; goals; common short-term priorities; action plans from the National Family and Survivors Circle, Contributing Partners, and provinces/territories; and, a discussion of immediate next steps and advice for monitoring results. It includes the Government of Canada's contribution to the National Action plan, the Federal Pathway to Address Missing and Murdered Indigenous Women, Girls and 2SLGBTQQIA+ People.
If you are affected by the issue of missing and murdered Indigenous women, girls and 2SLGBTQQIA+ people and need immediate emotional assistance, call 1-844-413-6649. You can also access long-term health support services such as mental health counselling, community-based emotional support and cultural services and some travel costs to see Elders and traditional healers.
UPCOMING EVENTS & COMMUNITY ENGAGEMENT 
---
Indigenous History Month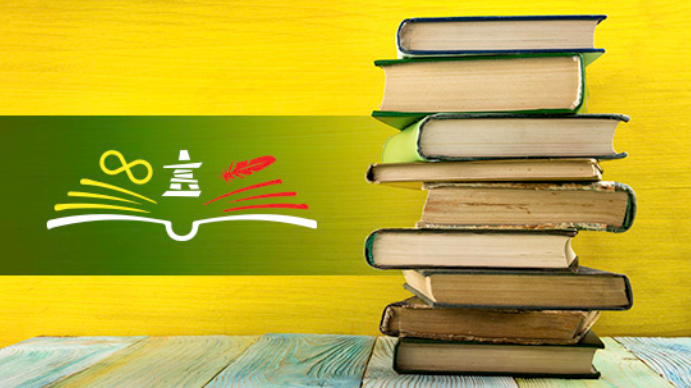 In recognition of National Indigenous History Month this June, we dedicate it to the children who were taken away to residential schools and never came home, their families and residential school survivors. June 21st marks National Indigenous People's Day, a day to recognize the unique heritage, cultures, and Indigenous ways of living and being.
We must listen, learn, and be guided by the voices of Indigenous Peoples as we walk the path of reconciliation. Literary works by First Nations, Inuit and Métis authors help to increase our understanding of Indigenous issues, cultures, and history #IndigenousReads encourages Canadians to hear the voices of Indigenous peoples as they want to be heard.
How can you get involved in this virtual #IndigenousReads with Toronto-St. Paul's and other Canadians?
Read, listen, learn and amplify Indigenous voices by coming together while apart through Indigenous literature. We encourage participants to share the books they are reading on social media using #IndigenousReads.
We welcome businesses, organizations, book clubs, families, and individuals to connect with our office and share what you are reading, ways you are learning and how you are amplifying the voices of Indigenous peoples through #IndigenousReads.
If you'd like to find ways to participate further with #IndigenousReads and Toronto-St. Paul's, connect with us via email [email protected]
Looking for where to start? Click here for some recommended books for June 2021.
Tune in on June 16th to hear from Minister Bennett and writer and journalist Waubgeshig Rice.
---
Toronto-St. Paul's Constituency Youth Council Event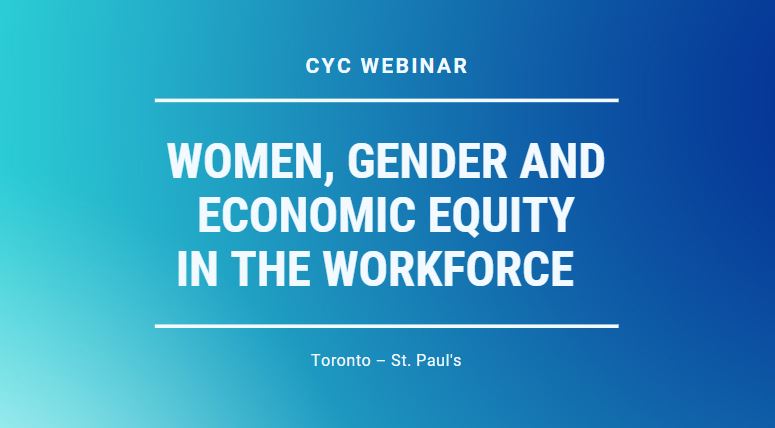 Women, Gender and Economic Equality in the Workforce
Time: Sunday, June 13 at 3:00 PM
The Toronto-St. Paul's Constituency Youth Council welcomes our community, family, friends and all interested to join in on Sunday, June 13 on Facebook Live for a webinar focused on Women, Gender and Economic Equality in the Workforce. A diverse group of women will speak to their experiences, challenges they've faced, barriers they've had to overcome and their well-deserved successes. Panelists and attendees are from the Toronto-St. Paul's riding and beyond! We look forward to having you join this exciting event that has been put together by inspiring youth within the riding!
Panelists
Angela Williams, Owner of Groove School of Dance in Toronto-St. Paul's
Ivona Hideg, Associate Professor at Schulich School of Business
Brea Hutchinson, Director of Women's Legal Education and Action Fund (LEAF)
Marcelle Al Eid, Co-Founder of Zezafoun Syrian Cuisine in Toronto-St. Paul's
Honourable Guests
Hon. Maryam Monsef, Minister for Women and Gender Equality and Rural Economic Development
---
June Heritage Months
---
Canada's incredible diversity is our strength! As we mark the 50th anniversary of Canada's policy of multiculturalism, let's continue celebrating the values of diversity, openness, and respect that unite us and make us stronger – together. This month we celebrate Italian Heritage Month, Portuguese Heritage Month, and Filipino Heritage Month.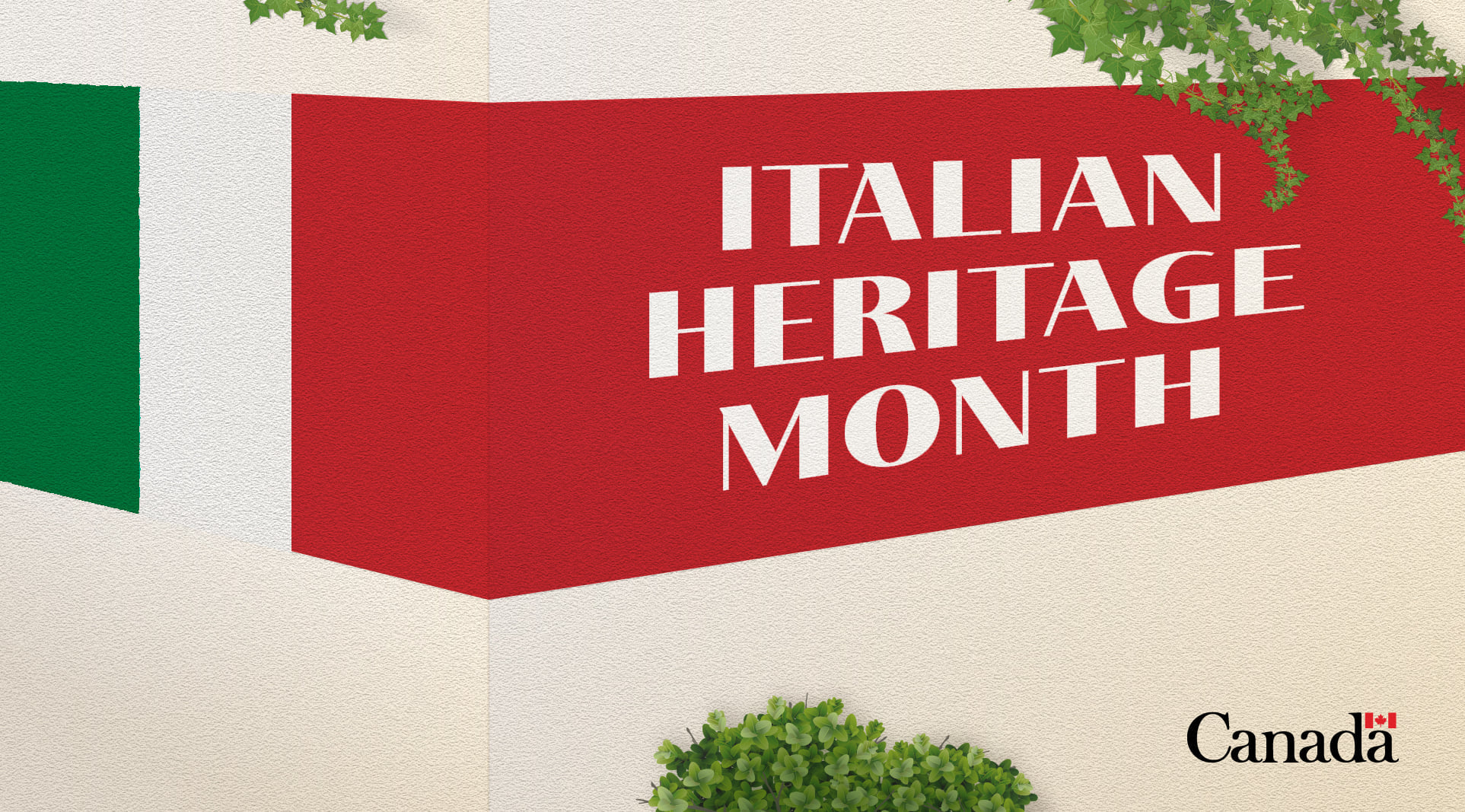 Italian Heritage Month
In June, we celebrate the Italian Canadian community for having helped build the welcoming, inclusive, and prosperous country that we know today. Italian Heritage Month is the perfect time to recognize and showcase the rich culture and heritage of Italian Canadians, as well as their ongoing contributions to building a stronger, vibrant and more inclusive Canada. June 2nd is Festa della Repubblica, the 75th Republic Day in Italy, commemorating when Italians voted to abolish the monarchy and form a republic in 1946 after an institutional referendum held by universal suffrage. Italian Canadians celebrate the historic day as well as honour their rich and vibrant cultural traditions.
On May 27, 2021, Prime Minister Trudeau delivered a formal apology in the House of Commons to the Italian Canadians who were interned during the Second World War, and to their families and the Italian Canadian community for the pain and hardship they endured because of this historical injustice. This Italian Heritage Month, let's learn more about the rich heritage of Canadians of Italian descent and the inspirational role they have played in shaping Canada.
Click here, for a statement from Minister Chagger on Italian Heritage Month.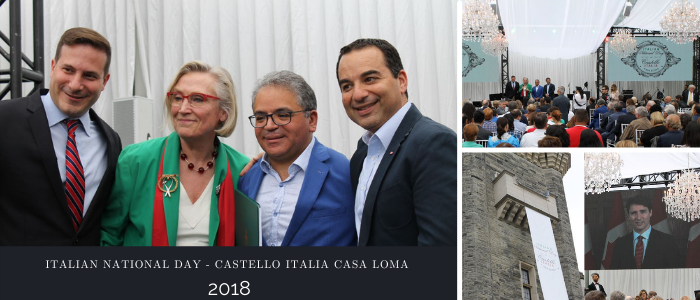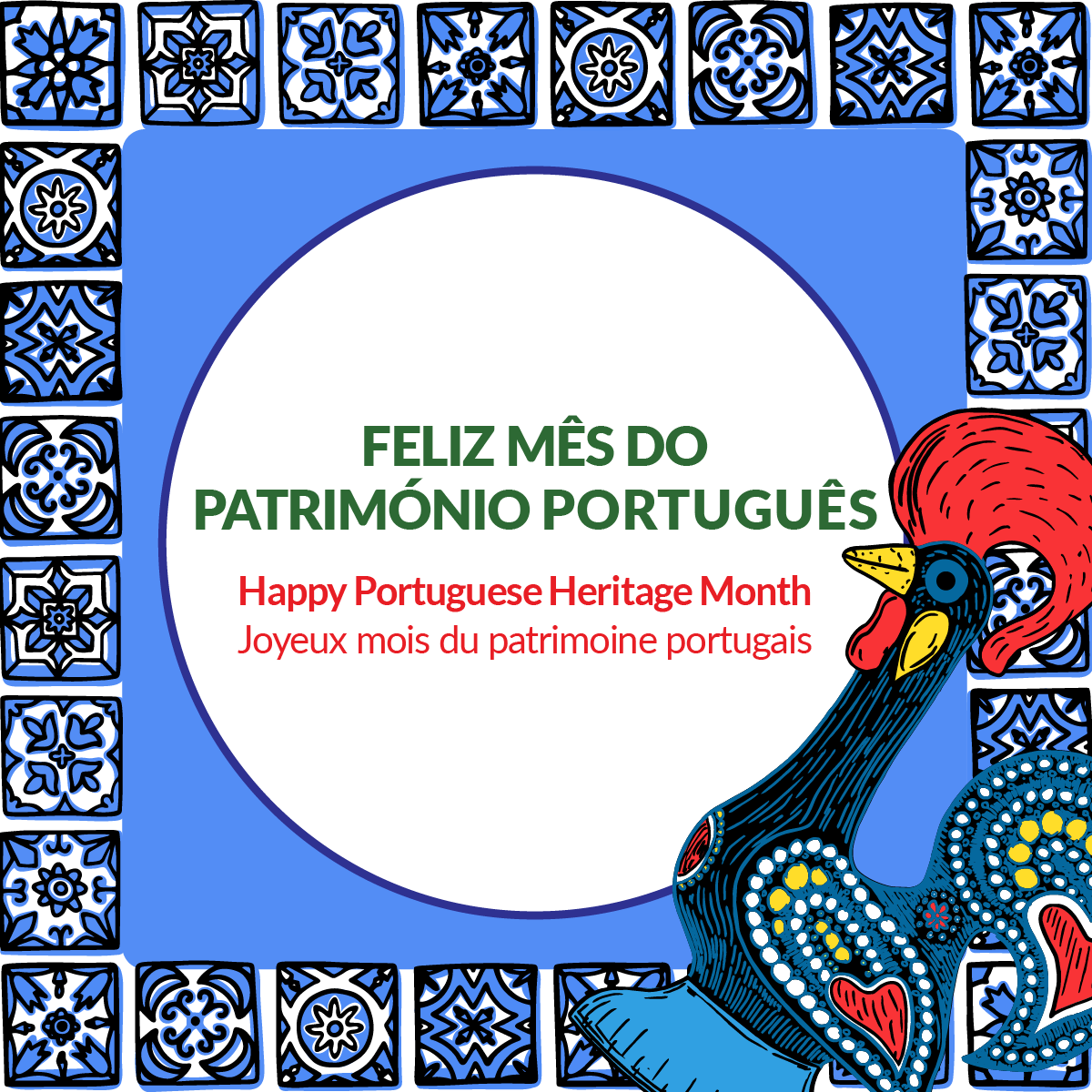 Portuguese Heritage Month
This month we celebrate the rich and diverse Portuguese culture and heritage and recognize the important contribution of Portuguese Canadians to our country. June 10th marks Portugal National Day, officially known as Dia de Camões, de Portugal e das Comunidades Portuguesas (Day of Camões, Portugal, and the Portuguese Communities). This year, we will celebrate together while apart.
Let's highlight the Portuguese community in Toronto-St. Paul's and beyond remembering that soon we will once again be able to celebrate in person with parades, traditional dance in groups, flag raisings, and experiencing traditional Portuguese cuisine while celebrating Portugal's history and achievements.
Click here, for a statement from Minister Chagger on Portuguese Heritage Month.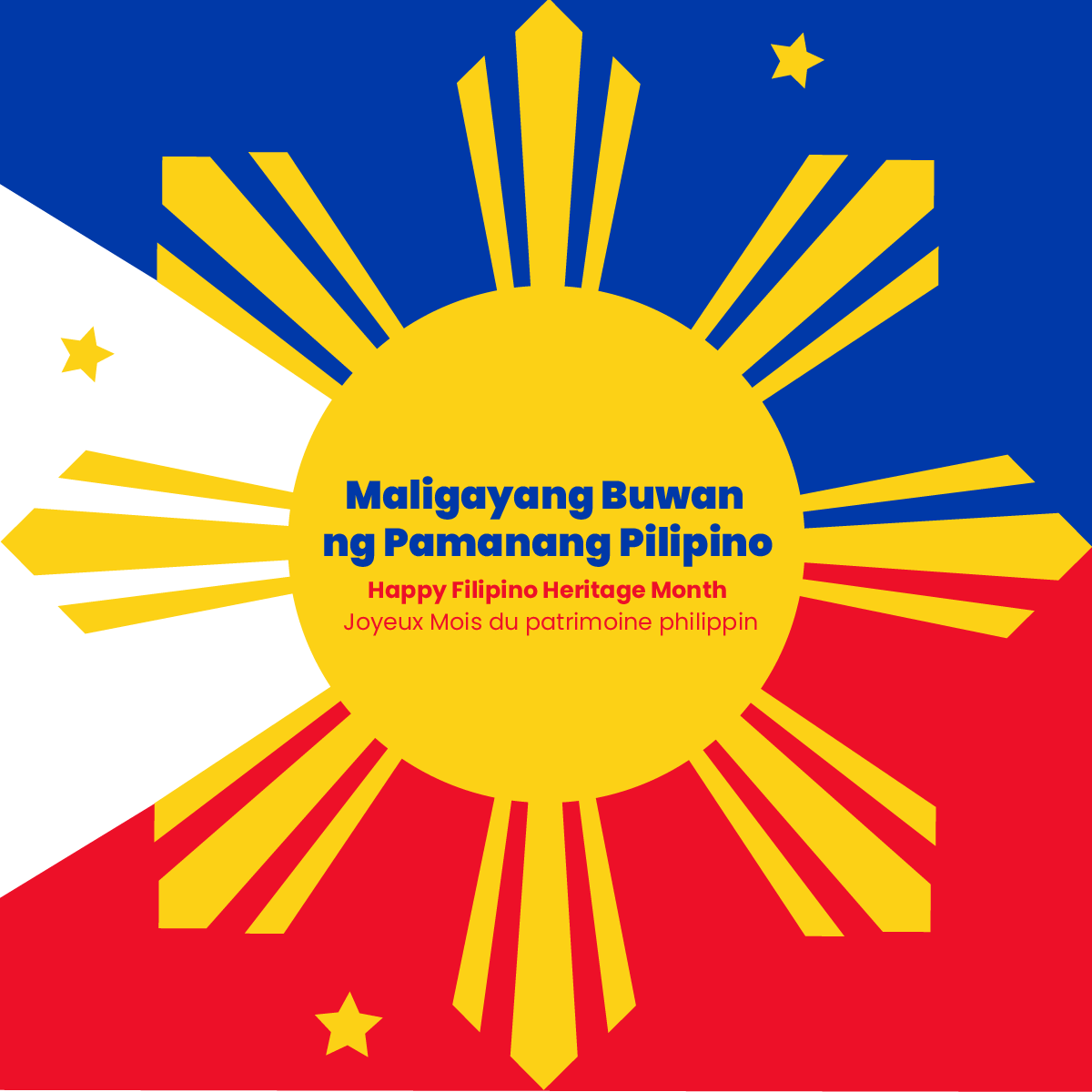 Filipino Heritage Month
The Filipino community has become one of the fastest-growing communities in Canada, which enriches our national fabric, and plays a pivotal role in strengthening the close bonds between our two countries. On June 12th, the Filipino community in Canada and around the world celebrates Philippines Independence Day.
Filipino Heritage Month provides all Canadians an opportunity to learn about and celebrate the rich heritage and histories of the Filipino-Canadian community. It also gives us an opportunity to reflect on the roles and contributions of Filipino-Canadians across all provinces and territories, including the work of those who are healthcare and essential workers on the frontlines of the COVID-19 pandemic. Let's celebrate Filipino Heritage Month by learning more about the culture and traditions of the Filipino community in Canada.
Click here, for a statement from Minister Chagger on Filipino Heritage Month.
---
Pride Month
---

From coast to coast to coast, Canadians gather at Pride events throughout the summer to celebrate and share the values of strength and solidarity that have been intrinsic to 2SLGBTQ+ movements since the first Canadian 2SLGBTQ+ rights protests in 1971. These celebrations are a time to remind ourselves of the resiliency and spirit of LGBTQ2 individuals and communities in Canada. It is also a time to reflect on our hard-fought human rights, and the work that remains to be done. This is even more important now as so many communities continue to face oppression, violence, racism and discrimination for who they are, who they love, and the colour of their skin.
Click here for details on Pride Toronto the non-profit organization!
For Pride Toronto virtual events taking place this year, please click here.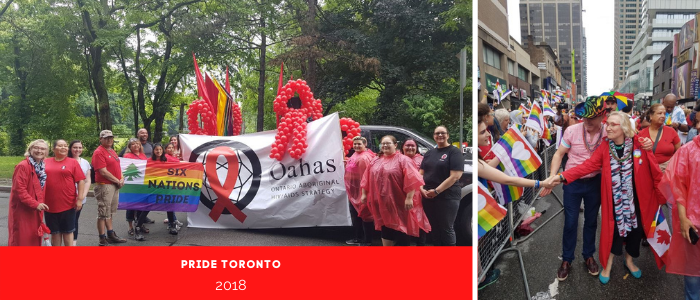 ---
Federal News
---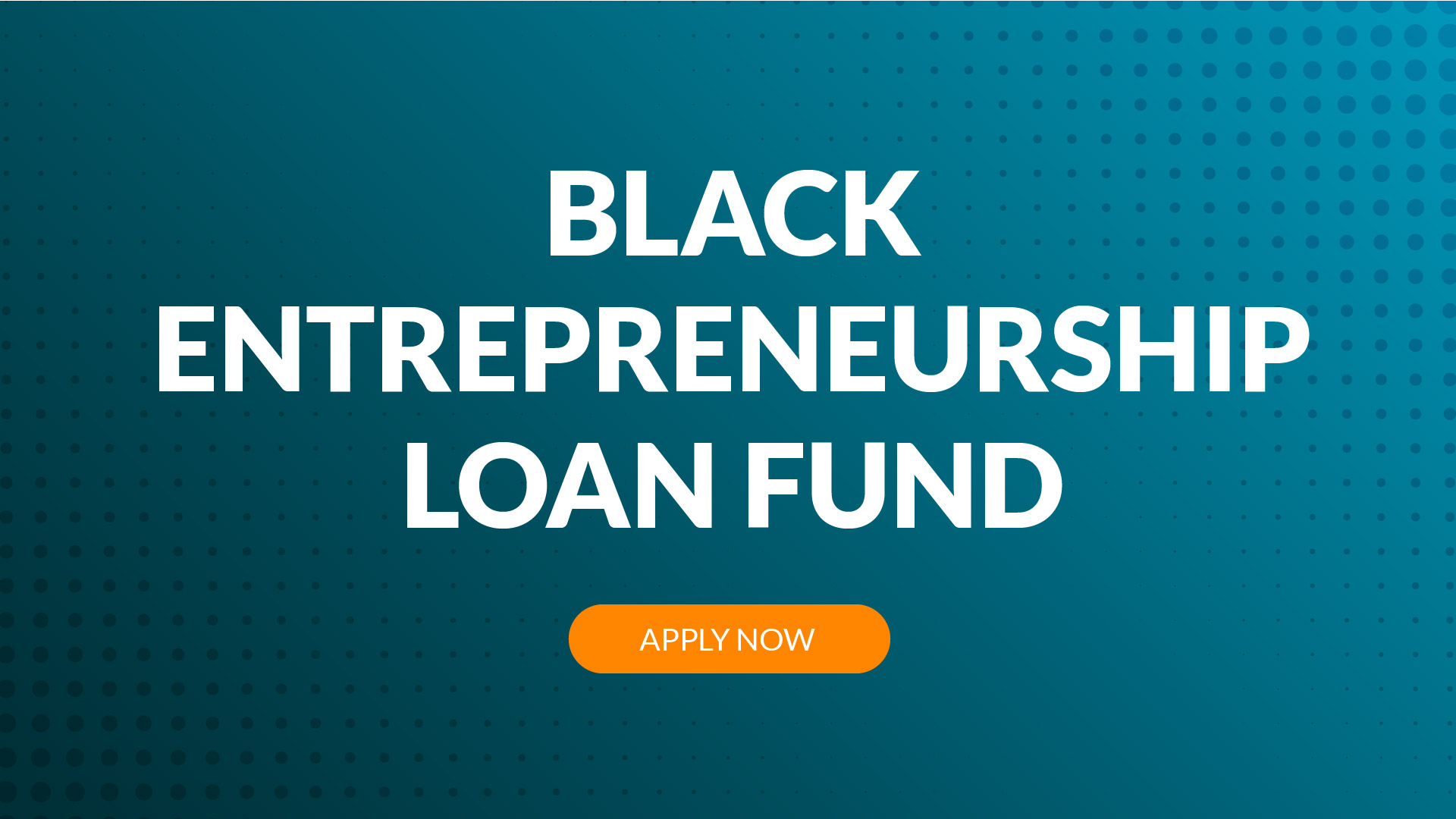 Black Entrepreneurship Fund
The Black Entrepreneurship Loan Fund is a partnership between the Government of Canada, Black-led business organizations, and several financial institutions. It will provide loans up to $250,000 to Black business owners and entrepreneurs across the country.
The Government of Canada has announced that the Loan Fund is accepting loan applications from Black business owners and entrepreneurs through the Federation of African Canadian Economics (FACE). To apply, click here. For frequently asked questions, click here.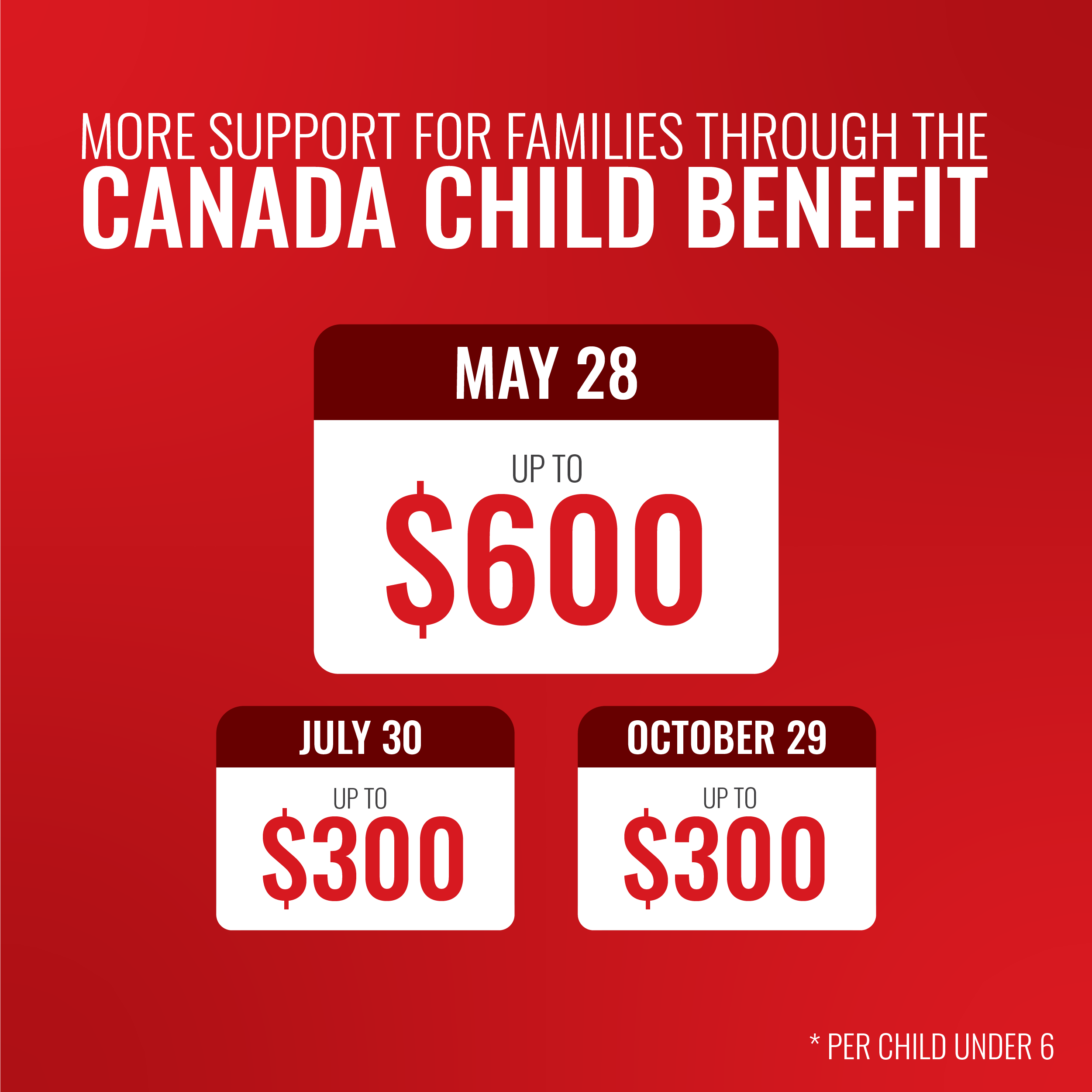 Canada Child Benefit
The Government recently announced that families entitled to the Canada Child Benefit will receive additional support of up to $1,200 for each child under the age of six. This temporary measure will put money directly into the pockets of Canadian families to better help them cope with the pressures of the pandemic. The first and second payments were issued at the end of May, with subsequent payments on July 30 and October 29, 2021. This measure will help about 1.6 million Canadian families and over two million children under the age of six.
To date, the Canada Child Benefit (CCB) has helped lift nearly 435,000 children out of poverty by giving more money, tax-free, to 9 out of 10 families. Any family already receiving the CCB for a child under the age of six will receive this supplement – they do not need to apply separately. Parents must have filed their 2019 and 2020 tax returns to receive all four Young Child Supplement payments. For more, click here.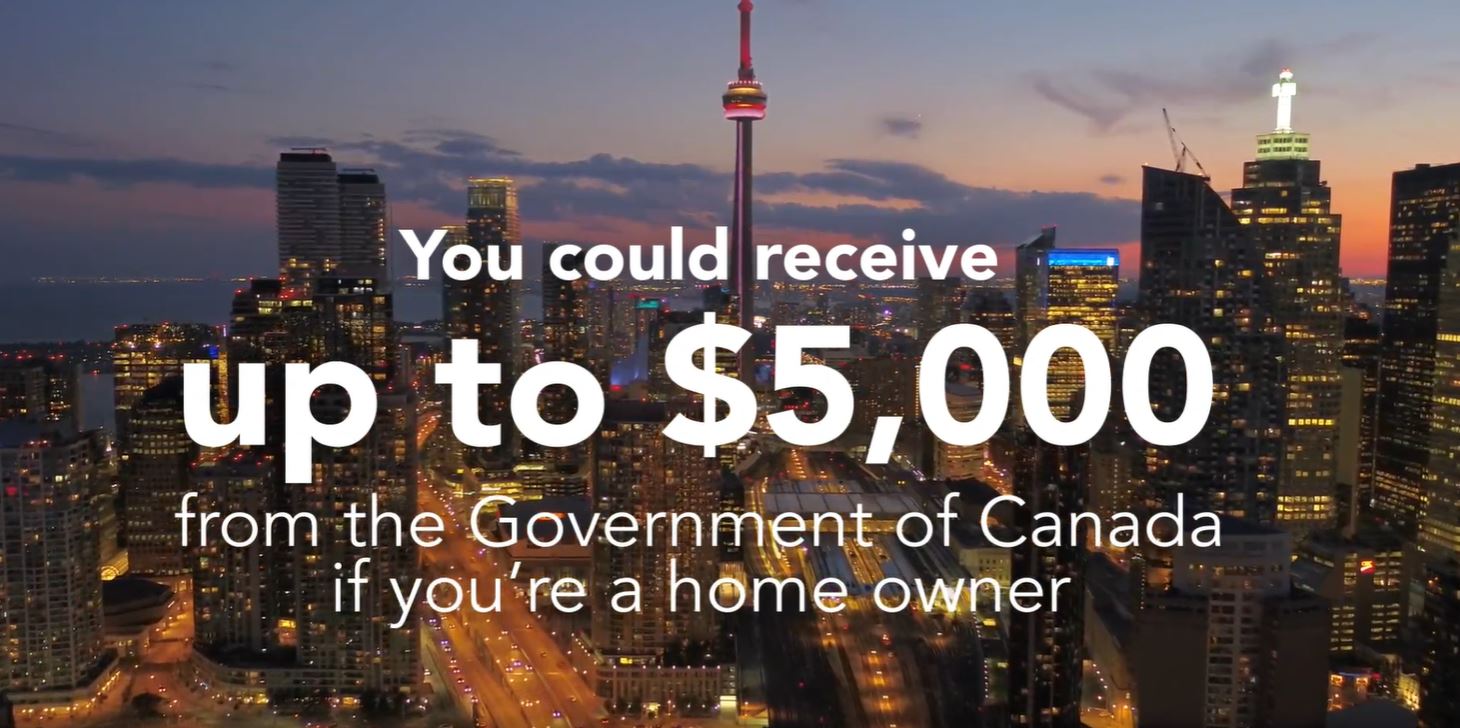 Canada Greener Homes Grant (CGHG)
The Government has launched the Canada Green Homes Grant (CGHG), which will provide Canadian homeowners with up to $5,000 to help make energy-efficient upgrades to their homes.
Climate action starts at home! Whether homeowners are replacing windows and doors, improving insulation to keep their homes warm, or installing solar panels, the Canada Greener Homes Grant will lower Canadians' energy bills and make homes more comfortable and affordable.
This program will also create jobs, starting with the 2,000 new Energy Advisor positions announced at the end of May. This grant will create more than 110,000 direct and indirect jobs across Canada over the next seven years – in addition to the 2,000 advisor positions. Together we will make life more affordable, create jobs, and cut pollution.
---
COVID-19 Vaccines
---
The federal government is working closely with provinces and territories to support them in their responsibility of administering vaccines. Timing of second dose appointments may vary based on local considerations, vaccine supply and the date of an individuals first dose appointment. In addition, high-risk health care workers, individuals with certain health conditions and First Nations, Inuit and Métis individuals will continue to be eligible to receive their second dose at a shortened interval.
Individuals who received a first dose of AstraZeneca vaccine have the choice to book a second dose of AstraZeneca or an mRNA vaccine such as Pfizer-BioNTech or Moderna. For further clarification on eligibility criteria please click here.
RESOURCES
---
As the situation is changing daily, please check the following websites for daily updates in Toronto and across Canada:
or download the Canada COVID-19 app.
BENEFITS FINDER
The government has put in place a number of measures to support Canadians. If you need support, visit Canada.ca/coronavirusbenefits and fill out the survey for a quick and trusted way to see what programs may be available to you.
---
IN OUR COMMUNITY
---
OPEN FOR BUSINESS
Now more than ever, local businesses that make our main streets vibrant need our help. Find out what stores are open, or what restaurants are offering takeout and delivery. The following BIAs have put together lists of businesses that are still open, albeit doing things a bit differently. Let's do what we can to support our local businesses:
---
MENTAL HEALTH SUPPORT
---
WELLNESS TOGETHER CANADA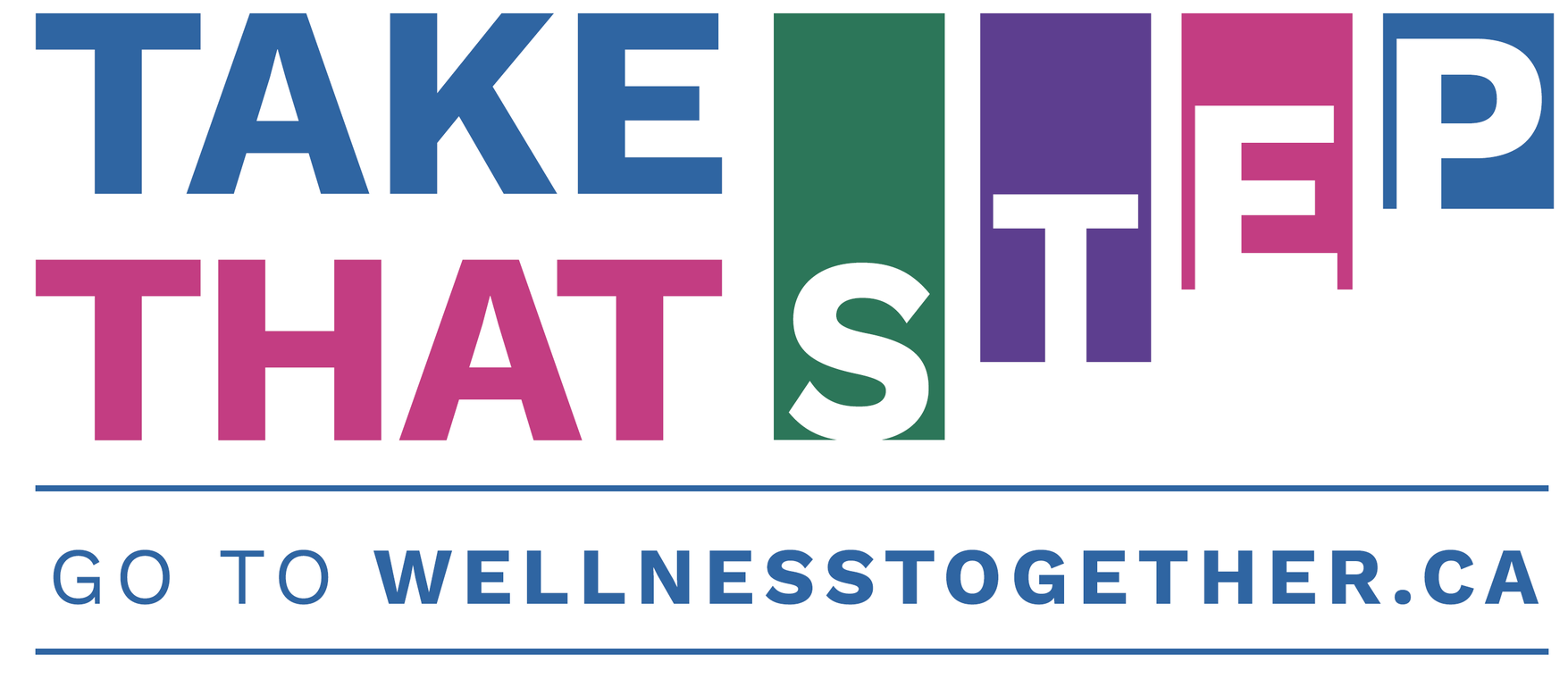 COVID-19 has changed the daily lives of people around the world. During these difficult times, it is critical that Canadians be able to obtain credible information and access services to support their mental health and wellbeing. That's why the government launched a portal dedicated to mental wellness: Wellness Together Canada.
This portal will connect Canadians to peer support workers, social workers, psychologists and other professionals for confidential chat sessions or phone calls, and will make it easier to find credible information and help address mental health and substance use issues.
KID'S HELP PHONE
Although we're far apart physically, our young people must feel help is close.  Kids Help Phone is a remote mental health service that connects youth with professional counselling, information and referrals across Canada without any face-to-face contact. Contact Kids Help Phone at 1-800-668-6868, by texting 686868, or by going online to kidshelpphone.ca.
---
STAY SAFE
---
All Canadians are advised to:
Stay home whenever possible
Avoid crowded places and non-essential gatherings
Keep a distance of at least a hockey stick length away from others not in your household
Wear a non-medical mask or face covering while out in public when it is not possible to maintain a 2-metre physical distance from others, particularly in crowded public settings such as stores, shopping areas and on public transportation
Limit contact to those you live with, protect those at higher risk such as our elders with health conditions that put them at greater risk
Wash your hands often with soap and water for at least 20 seconds. Use alcohol-based hand sanitizer if soap and water are not available
STAY HOME AND AWAY FROM OTHERS IF YOU'RE FEELING ILL
As local governments continue to modify public health measures, you should continue to stay home and away from others if you have symptoms. If you start to develop symptoms of COVID-19, get tested and follow the advice of your local public health authority. Adjust your behaviours and routines based on their advice.
---
The constituency office is closed to walk-in visits but my team and I are here for you and continue to serve residents of  Toronto-St. Paul's. Our office is fully operational by appointment, phone and email. Call us at 416-952-3990, or email [email protected] for assistance in any federal matter.
STAY IN TOUCH

Hon. Carolyn Bennett
Member of Parliament
Toronto-St. Paul's

Constituency Office
40 Holly St - Suite 103
Toronto, Ontario, M4S 3C3
(416) 952-3990
[email protected]

www.carolynbennett.ca