May 21, 2021
Dear Friends and Neighbours,
In 2018, Canada Jewish Heritage Month Act was passed in Parliament. The month of May was designated to celebrate the contributions of Jewish people to the social, economic and cultural fabric of Canada. This year, Jews and all Canadians have been watching the heart-wrenching violence in the Middle East. Ambassador Bob Rae and Minister Garneau have issued a strong statement calling for an end to the violence. Canada expressed its steadfast support for Israel's right to live in peace and the right to assure its own security. We all want peace for Israelis and the Palestinian people. Last night Global Affairs Canada released a statement "Canada welcomes news of a ceasefire in Gaza & Israel. We are appalled by the tragic loss of life and urge all sides to further de-escalate tensions. Canada calls for renewed commitment to peace and stands ready to support efforts toward a two-state solution".
During Asian Heritage month, again instead of being able to celebrate the contributions and the culture and heritage of the Asian Community in Canada, we are shocked by the rising wave of anti-Asian racism. In November, the Deputy Minister of Crown-Indigenous Relations penned an open letter describing his personal story of racism as a Canadian of Chinese descent. It is a powerful response to those who say that there is no systemic racism in Canada.
COVID-19 has heightened tensions. People are worried about their friends and families, and their communities. COVID-19 needs to be a time of listening to one another, learning, and working together on a path forward.
I am deeply disappointed that concerted misinformation campaigns, enabled by the power of social media, have become so dangerous. Misinformation has fueled the anti-vax, anti-mask, and anti-lockdown reactions. The science is clear – vaccines, masks and lockdowns save lives. As a child, I got measles, mumps and rubella. In Grade 10, I got chicken pox and my father got very very sick. My children were fully vaccinated and got none of those diseases. As someone who wore masks throughout my medical career, I would like to know if the anti-maskers would want to be operated on by a mask-less surgeon.
We watched in horror, the attack on the US Capitol building on January 6, fueled by the outrageous claim that the results of the American election were illegitimate.
Barack Obama has called the United States a nation of 'echo chambers'. The multiplicity of media outlets has enabled citizens to listen only to those who agree with them. When I was growing up we had 4 TV channels, 3 from Buffalo and CBC. CBC was the trusted source of Canadian news and content. Apparently that upbringing has resulted in people in my age group being the most likely to share fake-news. We didn't engage 'critical appraisal' of what we saw. We 'knew' the National Broadcaster was faithfully reporting the facts.
As we emerge from COVID-19, it will be essential that we increase the health literacy, science and civic literacy of all Canadians; to once again be able to disagree without being disagreeable. As Canadians, we welcome peaceful protests. We understand that emotions are high but we cannot tolerate violence.
I remember being in Israel during the Second Intifada and during the War in 2014. In my eight trips to Israel I have found tremendous hope in visiting the Museum on the Seam in East Jerusalem mots.org.il In 1999 the Curator, Raphael Edgar, developed the institution 'dedicated to dialogue, understanding and coexistence' and in 2005 into 'the first socio-political museum ….. promoting equality, human rights and diversity'. I remember an exhibit that had us walk through areas of conflict around the world – civil rights in the US, Northern Ireland, Kosovo and then the Middle East. For years, children from schools across Israel visited the exhibit to learn about the importance of dialogue and peaceful co-existence and the dire consequences of hatred.
I have been so impressed with the solidarity here in Toronto-St.Paul's between the Arab and Jewish communities. Rabbi Splansky organized rings of peace around Toronto's Imdadul Islamic Centre after the shootings at the Islamic Cultural Centre of Quebec City and Christchurch. And we appreciated the Imam's reciprocal act of solidarity at Holy Blossom and Beth Tzedec after the horrific shootings in Philadelphia.
Our hearts are with all those worried about loved ones abroad and those still grieving and healing from the acts of antisemitism, Islamophobia and all forms of racism and discrimination in the past and in your daily lives.
As we Build Back Better we have to better understand and 'walk the talk' of 'We're all in this together'.
---
UPCOMING EVENTS & COMMUNITY ENGAGEMENT 
---
June #IndigenousReads

As we walk the path of reconciliation, we must listen, learn, and be guided by the voices of Indigenous Peoples. #IndigenousReads helps us do just that, by reading literary works by First Nations, Inuit and Métis authors. For more on #IndigenousReads - click here.
Throughout June, the Hon. Carolyn Bennett will highlight Indigenous authors on social media. We encourage you to join her in participating in #IndigenousReads, picking from the many different options for you, your family and your book club! Works available include poetry, graphic novels, short stories, children's books, and essays on Indigenous issues, cultures and history. #IndigenousReads is a form of recognition, celebration, and reconciliation. We can't wait to hear about your favourite books by Indigenous authors this June. Make sure to check out our social media to stay up to date on what Carolyn recommends!
Toronto-St. Paul's Constituency Youth Council Event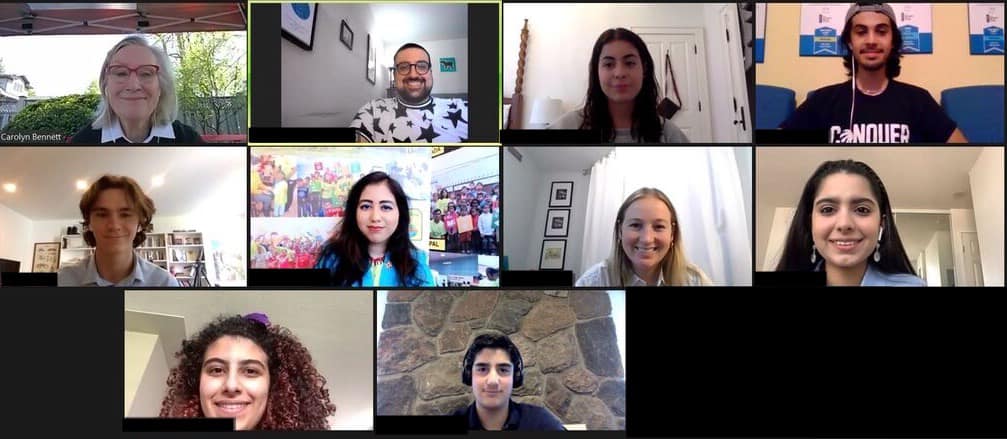 Women & Gender Equity in the Workforce
Sunday, June 13 from 3:00 - 4:30 PM - on Facebook Live
The Constituency Youth Council (CYC) is a non-partisan initiative to engage youth in the Toronto-St. Paul's riding through both discussions and actions on the issues that matter to them. CYC welcomes the Toronto-St. Paul's community, family, friends and all interested to join in this enlightening and fundamental topic. TSP CYC will choose and interview panelists on important issues, initiatives and ways to create a more inclusive economic landscape in Toronto-St. Paul's and beyond.
---
Art Contest Winner
---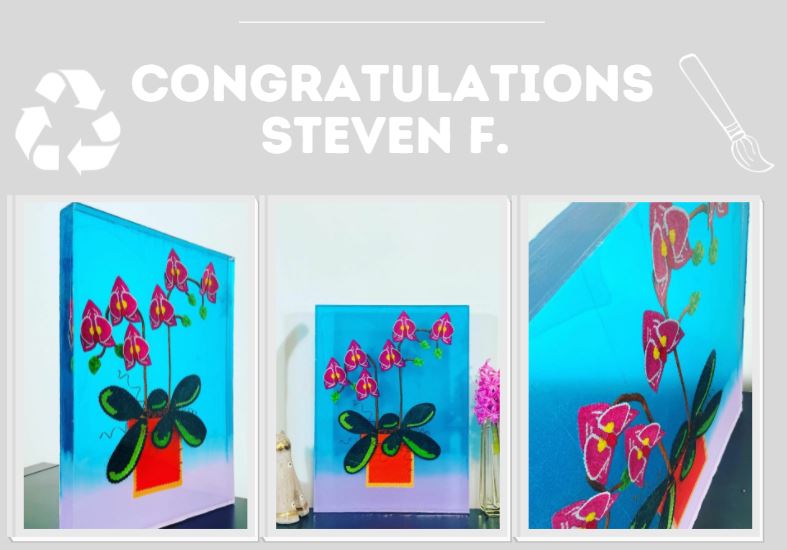 Thank you to everyone who took part in our May Art Contest. My staff and I truly enjoyed seeing, listening and reading all the submissions that were shared. Our community is just full of talent, from hobby artists to professionals joining in with paintings, drawings, poems and more – we felt the Toronto-St. Paul's spirit come alive.
We want to thank everyone for their submissions. Stay tuned via social media for more art features!
Congratulations to Steven F! Steven is a local artist who lives in Toronto-St Paul's. Steven creates his artwork by using recycled materials and embedding them into epoxy resin. Steven says "we take from nature all of its resources for our own personal use, and much of the by-products are wasted, adding to the existential crisis our planet is currently facing. We cut down trees, that provide us with essential oxygen and beauty, for lumber, for paper, for space. This work is made from recycled toilet paper rolls covered in the remainder of hole-punched paper". Thank you Steven for sharing this beautiful and thoughtful piece of work with us.
---
Life after COVID-19 Vaccine
---
The COVID-19 pandemic isn't over, but the finish line of this crisis is finally in sight. Over 45% of Canadian adults have now received at least one shot, and this week alone, we'll have received 4.5 million vaccine doses from Pfizer and Moderna. By the summer, we'll have enough vaccines so that every Canadian will have gotten their first dose, and by September, we'll have enough doses for every Canadian to be fully vaccinated. As of Tuesday, May 18th all Ontario residents 18+ are eligible for the COVID-19 vaccine.
To book the COVID-19 vaccine, click here
While increased vaccination is already helping lower infection rates in Canada, variants of concern continue to cause outbreaks in many regions. That's why until everyone is fully vaccinated, we must all remain vigilant and follow local public health guidelines.
As more and more people are vaccinated, we will begin to see lighter restrictions. For details on what Spring, Summer and Fall can look like as vaccinations increase – visit here.
---
Violence in Israel, the West Bank, and Gaza
---
Canada is appalled by the ongoing violence, rising tensions, and the devastating loss of life. The toll —particularly on civilians, including women and children — has been too great. Canada continues to express grave concerns over the violence in Israel, West Bank, and Gaza. Recent news of the ceasefire is welcomed by Canada. The government continues to join its allies and friends in urging all parties to take steps to end the violence, prevent further loss of life, protect all civilians, and de-escalate tensions. Canada calls for renewed commitment to peace and stands ready to support efforts towards a two-state solution.
For the full statement from Global Affairs Canada, please click here.
---
Recent Federal News
---
Providing additional support for families through the Canada Child Benefit
This month, Ministers Lebouthillier and Hussen announced the Canada Child Benefit young child supplement (CCBYCS) that could provide families with up to $1,200 per child under the age of six in 2021. This benefit will help about 1.6 million families and over two million children.
Since the start of the pandemic, Canada has recognized that young families have been largely impacted by the unpredictable expenses of the COVID-19 pandemic. This additional support will help pay for necessities like child care, food, medicine, and clothing. The first payments will be issued on May 28, and the final two payments will be sent on July 30 and October 29, 2021.This is on top of regular monthly CCB payments, as well as the $300 top-up provided to families earlier during the pandemic. Fore more information, please see here.
Investing in future pandemic preparedness
Since the start of the pandemic, the government has recognized the need to increase domestic biomanufacturing and to develop made-in-Canada solutions such as vaccines and treatments to prepare us for future pandemics while helping us with solutions to fight COVID-19.
This week, Minister Champagne announced an investment of nearly $200 million in Resilience Biotechnologies that will allow them to manufacture 112 million to 640 million doses of mRNA vaccines per year, strengthening our biomanufacturing capacity and helping to make Canada more self-sufficient. This investment will create good jobs, strengthen the economy, grow Canada's biomanufacturing and life sciences sector, and ensure Canada is prepared for the future.
For the news release, click here.
Jobs for a Green Recovery and Cleaner Future
Whether it's investing in LED lights or improving home isolation – climate action begins at home. This week, Minister O'Regan launched a call for proposals to train and mentor up to 2,000 energy advisors across Canada through a new green retrofit program, which will provide as many as 700,000 grants to help homeowners in Canada make their homes more energy-efficient and get the greatest return for their investment. For the statement issued by Natural Resources Canada, click here.
---
Asian Heritage Month
---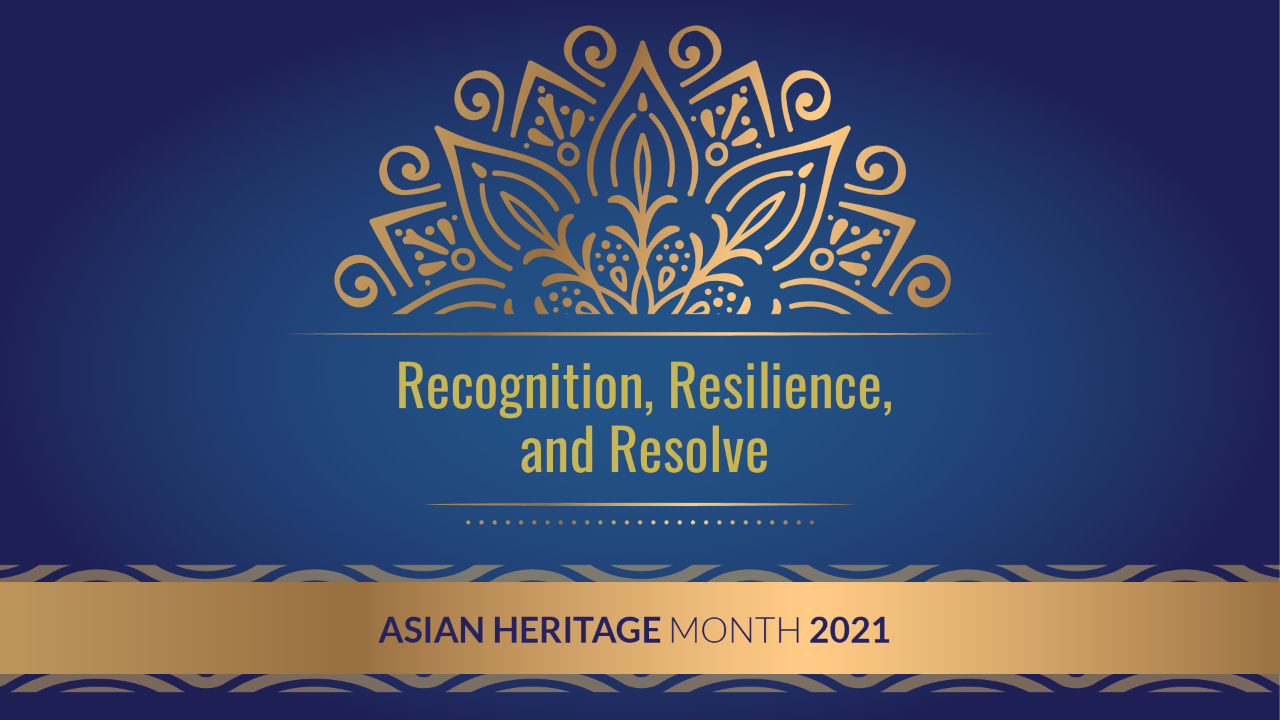 May is Asian Heritage Month, a time where we recognize the immense contributions of Asian Canadians and celebrate their rich and diverse cultures and history. This year's theme is Recognition, Resilience, and Resolve which reflects the myriad of sentiments peoples of Asian descent in Canada have experienced and acknowledges the contributions these communities have made since the beginning of the pandemic. Each word in this theme highlights a specific step and action to guide us as a society in working together to address anti-Asian racism.
This month let us all take time to learn about the many different Asian cultures and communities through art, film, literature and beyond. Throughout the pandemic, many Asian Canadians have been serving on the frontlines to keep our communities safe. We encourage you to highlight initiatives, community heroes, businesses, restaurants and share them with the Toronto-St. Paul's community and beyond with #AsianHeritageMonth.
For more on Asian Heritage Month 2021 and a message from the Honourable Bardish Chagger, click here. For a message from the Honourable Mary Ng, click here.
---
Jewish Heritage Month
---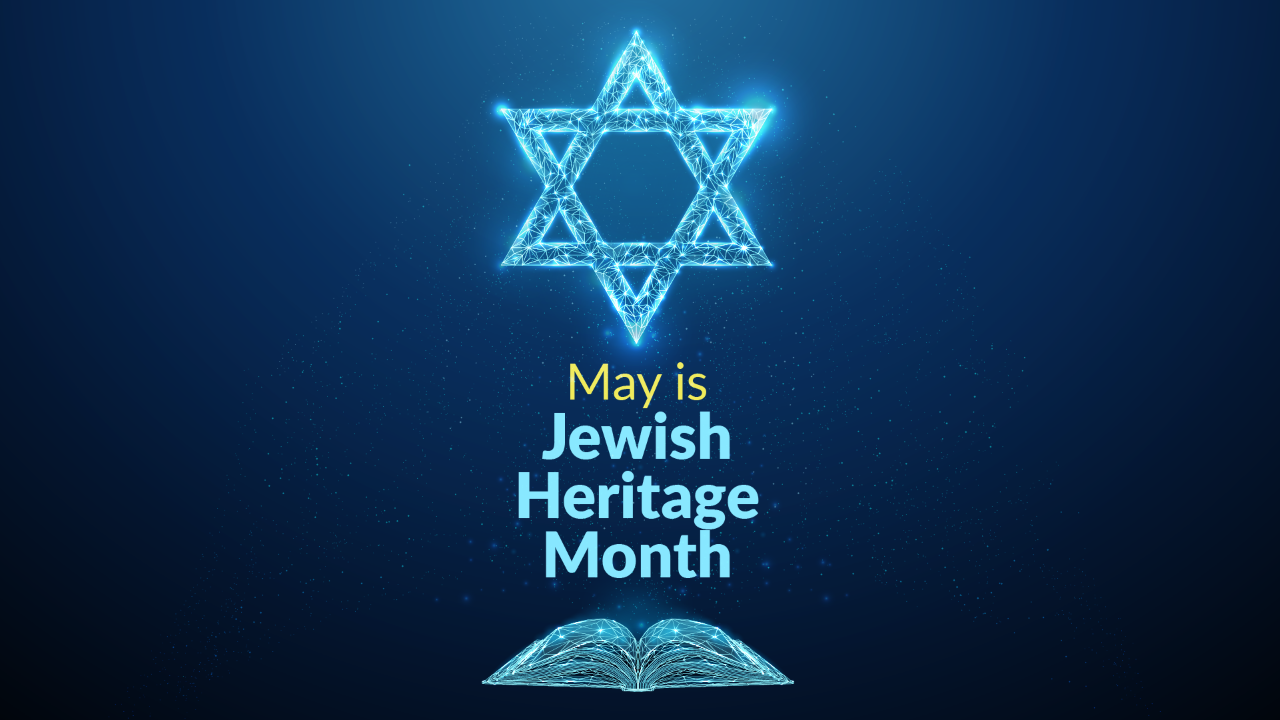 May is also Canadian Jewish Heritage Month. In 2018, Parliament unanimously passed a bill proclaiming that throughout Canada, the month of May will be marked as "Canadian Jewish Heritage Month," celebrating the inspirational role that Jewish Canadians have played and continue to play in communities across the country.
We invite everyone to take this month as an opportunity to learn more about the many contributions that Jewish communities in Canada have made. Toronto-St. Paul's, we encourage you to join in with other Canadians coast-to-coast-to-coast and highlight Jewish landmarks, institutions, restaurants or sites in our riding with #JewishHeritageMonth on social media.
For a statement from the Honourable Bardish Chagger, click here.
---
BOOK YOUR VACCINE
---
The past months have shown us the importance of vaccination – not just for preventing illness and disease, but in allowing Canadians to be closer to the people we love and things we enjoy. When each of us gets vaccinated, especially during the COVID-19 pandemic, we are protecting ourselves, our loved ones, and our communities.
The COVID-19 vaccines approved in Canada are proven to be safe, effective, and of high quality.
When it's your turn - book your vaccine. You will need to provide your postal code, date of birth, and health card details.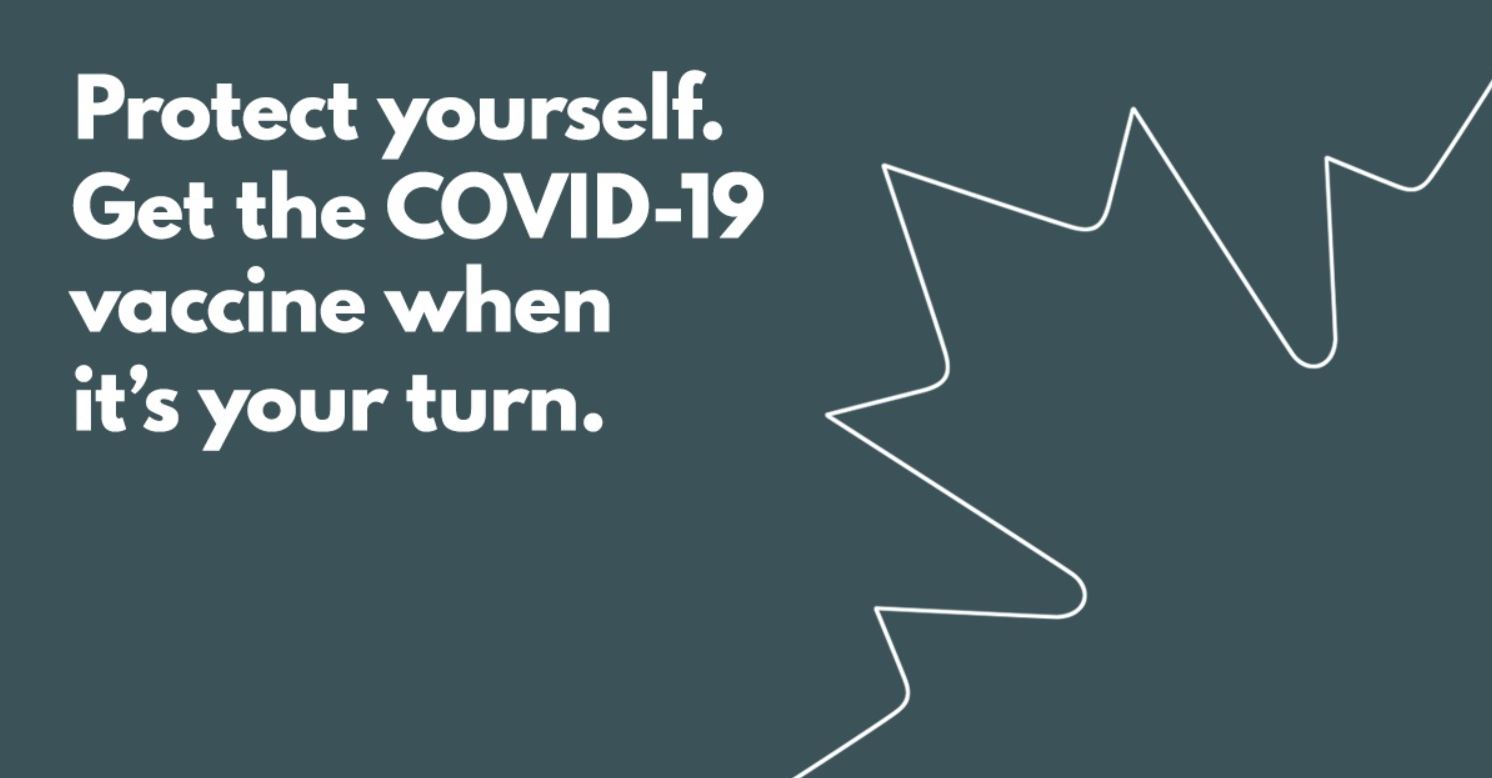 ---
RESOURCES
---
As the situation is changing daily, please check the following websites for daily updates in Toronto and across Canada:
or download the Canada COVID-19 app.
BENEFITS FINDER
The last few months have been difficult– so the government has put in place a number of measures to support Canadians. If you need support, visit Canada.ca/coronavirusbenefits and fill out the survey for a quick and trusted way to see what programs may be available to you.
---
IN OUR COMMUNITY
---
OPEN FOR BUSINESS
Now more than ever, local businesses that make our main streets vibrant need our help. Find out what stores are open, or what restaurants are offering takeout and delivery. The following BIAs have put together lists of businesses that are still open, albeit doing things a bit differently. Let's do what we can to support our local businesses:
---
MENTAL HEALTH SUPPORT
---
WELLNESS TOGETHER CANADA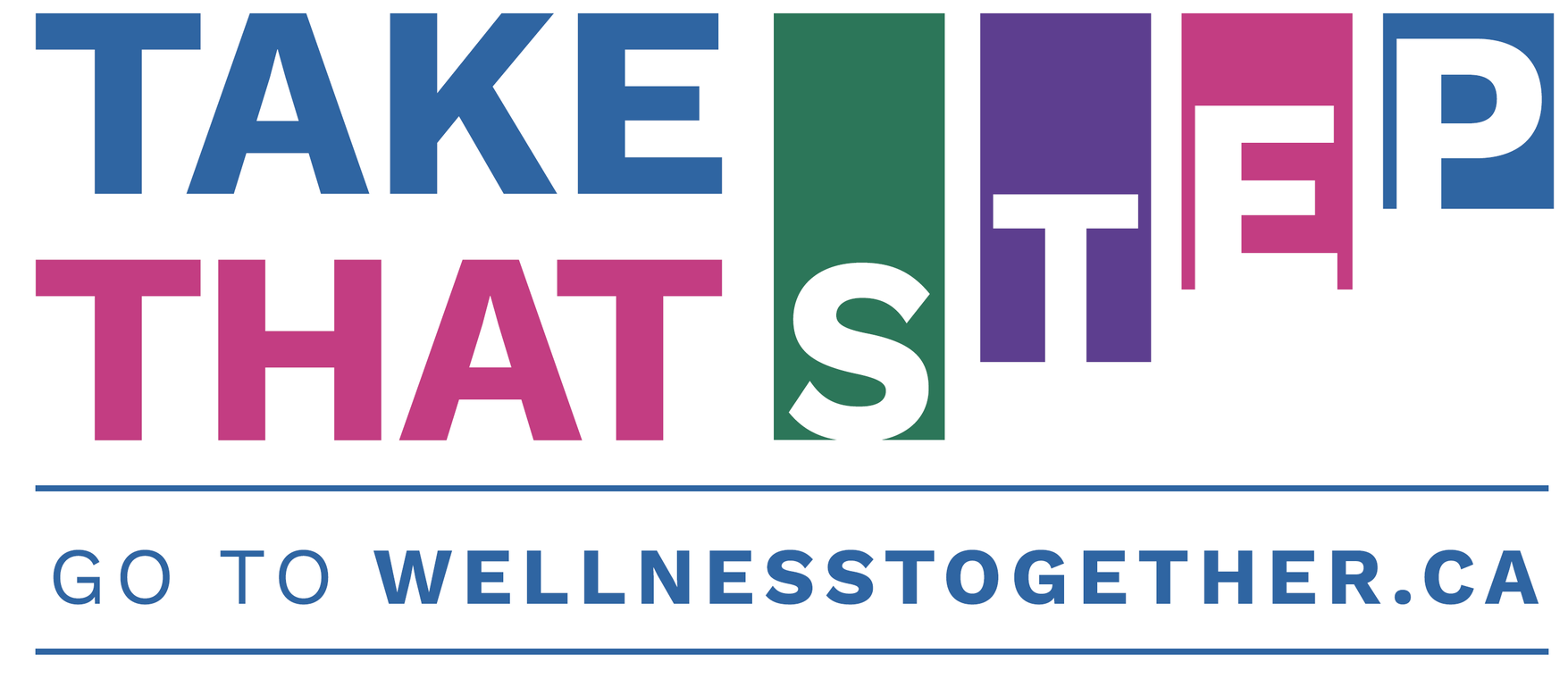 COVID-19 has changed the daily lives of people around the world. During these difficult times, it is critical that Canadians be able to obtain credible information and access services to support their mental health and wellbeing. That's why the government launched a portal dedicated to mental wellness: Wellness Together Canada.
This portal will connect Canadians to peer support workers, social workers, psychologists and other professionals for confidential chat sessions or phone calls, and will make it easier to find credible information and help address mental health and substance use issues.
KID'S HELP PHONE
Although we're far apart physically, our young people must feel help is close.  Kids Help Phone is a remote mental health service that connects youth with professional counselling, information and referrals across Canada without any face-to-face contact. Contact Kids Help Phone at 1-800-668-6868, by texting 686868, or by going online to kidshelpphone.ca.
---
STAY SAFE
---
All Canadians are advised to:
Stay home whenever possible
Avoid crowded places and non-essential gatherings
Keep a distance of at least a hockey stick length away from others not in your household
Wear a non-medical mask or face covering while out in public when it is not possible to maintain a 2-metre physical distance from others, particularly in crowded public settings such as stores, shopping areas and on public transportation
Limit contact to those you live with, protect those at higher risk such as our elders with health conditions that put them at greater risk
Wash your hands often with soap and water for at least 20 seconds. Use alcohol-based hand sanitizer if soap and water are not available
STAY HOME AND AWAY FROM OTHERS IF YOU'RE FEELING ILL
As local governments continue to modify public health measures, you should continue to stay home and away from others if you have symptoms. If you start to develop symptoms of COVID-19, get tested and follow the advice of your local public health authority. Adjust your behaviours and routines based on their advice.
---
The constituency office is closed to walk-in visits but my team and I are here for you and continue to serve residents of  Toronto-St. Paul's. Our office is fully operational by appointment, phone and email. Call us at 416-952-3990, or email [email protected] for assistance in any federal matter.
STAY IN TOUCH

Hon. Carolyn Bennett
Member of Parliament
Toronto-St. Paul's

Constituency Office
40 Holly St - Suite 103
Toronto, Ontario, M4S 3C3
(416) 952-3990
[email protected]

www.carolynbennett.ca