May 9, 2021
Happy Mother's Day 2021!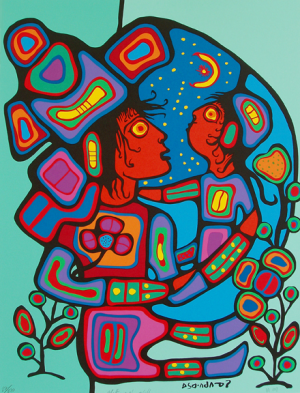 Norval Morriseau - ''Mother and Child'
This weekend, we will once again celebrate Mother's Day 'together while apart.' We now have over a year of experience staying connected with Zoom and calls, even handwritten letters, sending children's art work and pop-up cards. This Sunday, many families will be mourning the loss of their matriarch, their rock. Some mothers will be mourning the loss of a son or daughter. Our hearts are with you.
We continue to do everything we can to stay safe and stop the community transfer of this deadly virus. We are heartened by the increased supply of vaccines and the successful efforts to increase vaccine confidence. We want this pandemic behind us. We really need to finish this fight against COVID-19 so we can be together in person, and once again we can hug one another and share meals and laugh and sing and cry together.
Budget 2021 was the best possible Mother's Day present for me!
Although the 700+ page Budget was a little daunting even for me, I welcome this opportunity to walk through the specific elements of Budget 2021: A Recovery Plan for Jobs, Growth, and Resilience as historic investments in Canadians intended to heal the economic wounds from the COVID recession; meeting a new challenge, the greatest our country has faced in a generation, with renewed promise. Budget 2021 is about three things: finishing the fight against COVID-19; creating jobs and growth; and building a fairer, greener, more resilient economy for ALL Canadians.
It's about creating more jobs and prosperity for Canadians now and in the future by building back better economically, socially, and environmentally. More than 500,000 Canadians are working fewer hours or not working at all compared to before the pandemic. Job losses are being particularly felt by women, youth, racialized Canadians and low-wage workers who have been disproportionately affected by the COVID-19 recession.
The signature piece – a National Early Learning and Child Care Plan - is indeed a Mother's Day present for us all, for Fathers too, and for Seniors who love their grandchildren very much but have been conscripted into permanent duty as their children were unable to find quality accessible early learning and child care for their children. Minister Freeland has called investments in Early Learning and Child Care the hat-trick of public policy; great jobs, allowing more parents to enter into the workplace outside their homes, and supporting children to enter the education system ready to learn.
I am really happy with many other aspects of the budget:
Socially – Increasing OAS by 10%, Ageing Well at Home investments, doubling post-secondary education grants, waiving interest on student loans, combatting violence against women, supporting women entrepreneurs, $2.3 billion to build thousands of additional affordable housing units – part of our $70+ billion National Housing Strategy, new investment of over $18 billion to support our work with Indigenous communities!
Economically – creating 1 million jobs, Canada Recovery Hiring Benefit, Digital Adoption Program for small businesses, billions for reliable transit, expanded broadband, new investments in the Black Entrepreneurship Program, 500,000 new training and work opportunities (215,000 for youth), Canada Workers Benefit to support about 1 million additional Canadians in low wage jobs and a $15 minimum wage!
Environmentally – $17.6 billion towards a green recovery to create jobs & green growth, Net Zero Accelerator, climate resiliency, protecting our oceans and nature – including our beloved City of Toronto Ravine Strategy, $26 billion for infrastructure, investing in zero-emission technologies, providing loans to help more than 200,000 Canadians make their homes greener. We are building on our past investments since 2015 for a total of more than $100 billion on bold, ambitious climate action!
Minister Freeland ended her Budget speech in the House of Commons with these optimistic words:
"Today, we meet this new challenge, the greatest our country has faced in modern history, with a renewed promise, built on those earlier ones: Opportunity is coming. Growth is coming. Jobs are coming. After a long year of retrenchment, Canadians are ready to recover and rebuild. We will finish the fight against COVID-19. We will put our shoulders to the wheel. We will bounce back. And we will grow, not just to where we have been before, but to new heights."
The Honourable Chrystia Freeland, P.C., M.P.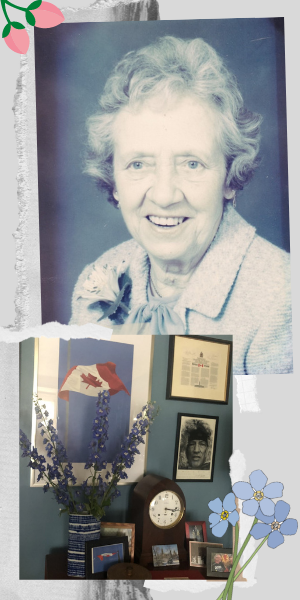 So, Happy Mother's Day to all the mothers in Toronto-St. Paul's and to all those aunties and 'aunties' who were like a mother to us! It really does take a village to raise a child. I have been so grateful to all the people in my life who were there for our boys when Peter was in BC making movies, when I had to leave home to make a house call or was in the delivery suite or Ottawa or across the country. My Aunt Mil, my parents, Peter's parents, and even the drivers from our family flower shop who occasionally had to drop a boy off at a birthday party in a flower truck, were always there for us. So grateful to Jean Marmoreo, Joc Palm, the late Margaret Chambers, Jean Hartman, and Doris Anderson who were always there for me as I struggled with my guilt at not being a perfect mother or perfect daughter!

As I said last year, I've never liked Mother's Day much. Again this year, we have such sadness, but this year we have tremendous hope that next year, and even sooner, we will be able to celebrate these occasions together. This weekend and every weekend, I find flowers therapeutic for sadness and always a symbol of hope. Happy Mother's Day. Say it with flowers!

---
UPCOMING EVENTS & COMMUNITY ENGAGEMENT 
---
Toronto-St. Paul's Art Contest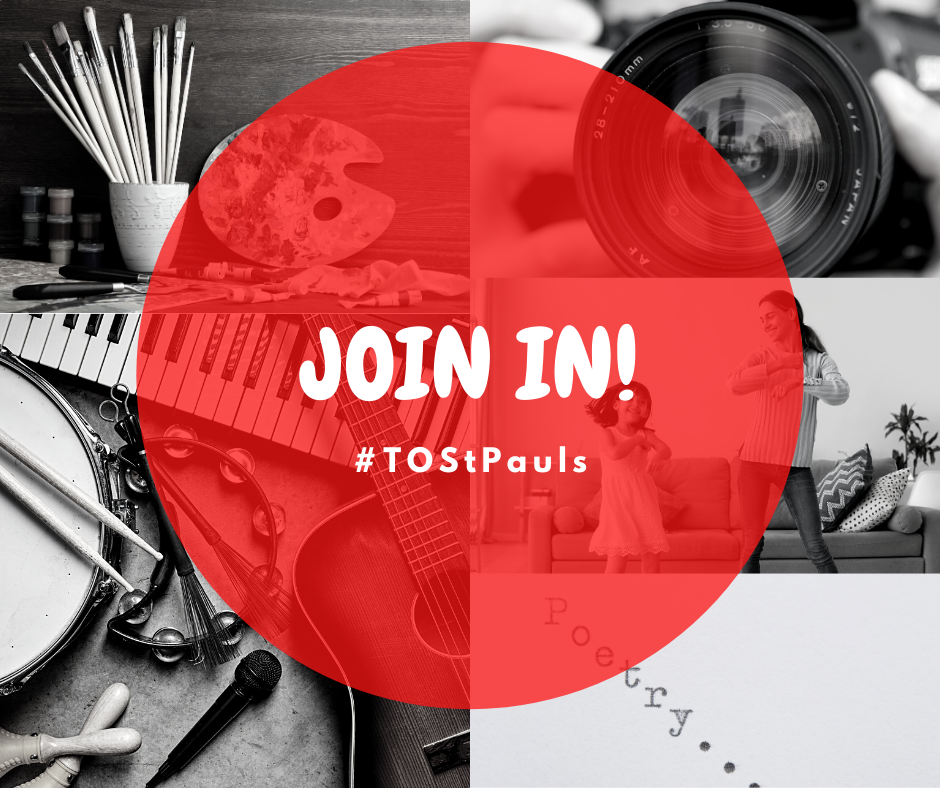 Contest Start:
Monday May 3, 2021
Contest End: Monday May 17, 2021
Showcasing Selected Art Starting: Friday May 21, 2021
We welcome you to join the Toronto-St. Paul's May Art Contest for a chance to be featured across our social media channels! Art brings us together. Toronto-St. Paul's is such a talented community, and what better way to come together and celebrate than to promote our community's creative minds – from hobby artists to experienced professionals. Joining the contest is simple: share paintings, drawings, poems, stories, songs, sculptures and more with us via email! All forms of art are welcome from participants of all ages!
Please send your submissions to [email protected] highlighting in the subject line that you are sending a submission to the contest! Final submissions will be accepted no later than Monday, May 17. Keep an eye out for great art starting May 21!
---
A New Toronto- St. Paul's Member - Ripley 
---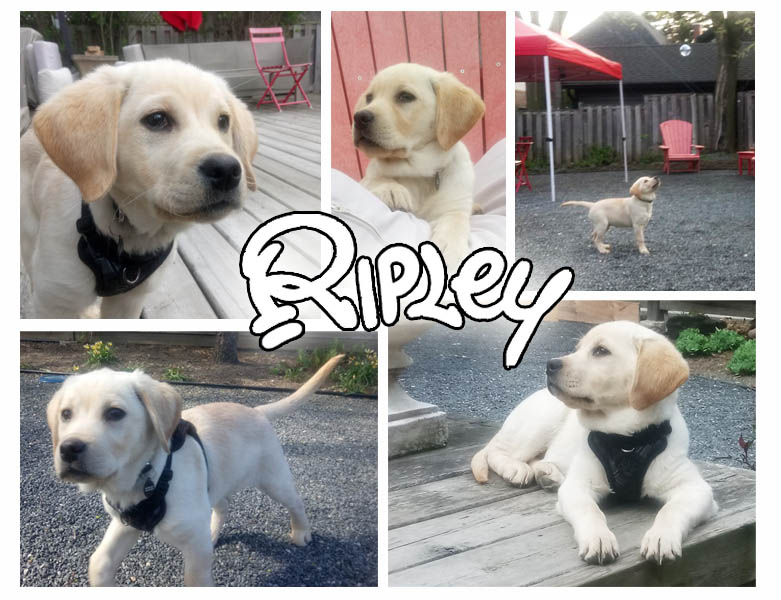 In April our family welcomed a truly lovely yellow lab to our home. Peter, Jack, Ben and I reached out to our friends, family and social media for name suggestions. Thank you to everyone for their great suggestions. We are delighted Ripley will join the great Toronto-St. Paul's pet community.
Ripley was chosen in honour of the Sigourney Weaver character in Alien. I will call her Dr. Ripley!!
She follows in the proud tradition of Labs chez nous - Hollywood (black) who lived 15 years & Marley (chocolate) who left us in December at 16. Welcome home Ripley, our yellow lab!
---
Bill C-10: An Act to Amend the Broadcasting Act
---
Artists and creators across Canada are among the Canadians who have been hit the hardest by the pandemic. The introduction of Bill C-10 brought them the hope that things would get better soon, with the promise of forcing web giants to invest hundreds of millions of dollars in Canadian stories and music.
The Broadcasting Act is an outdated piece of legislation that was last updated in 1991 before the dominance of online broadcasters. By working to modernize the Broadcasting Act with Bill C-10, we are evening the playing field to ensure that internet giants contribute financially to our system the way traditional broadcasters already do.
Canadians who post to social media are specifically excluded from being considered broadcasters – section 2.1 is proof of this protection. Rather than regulating content from individuals, what Bill C-10 will do is ensure that large social media companies, when they act as broadcasters, pay their fair share. Our changes, are about ensuring that web giants invest in Canadian content.
Freedom of speech is not negotiable for the government. It is explicitly protected under this Act and in our Charter of Rights and Freedoms. The committee will continue to pursue work on C-10 and I look forward to the government modernizing the Broadcasting Act to support Canadian creators.
---
Budget 2021 Highlights
---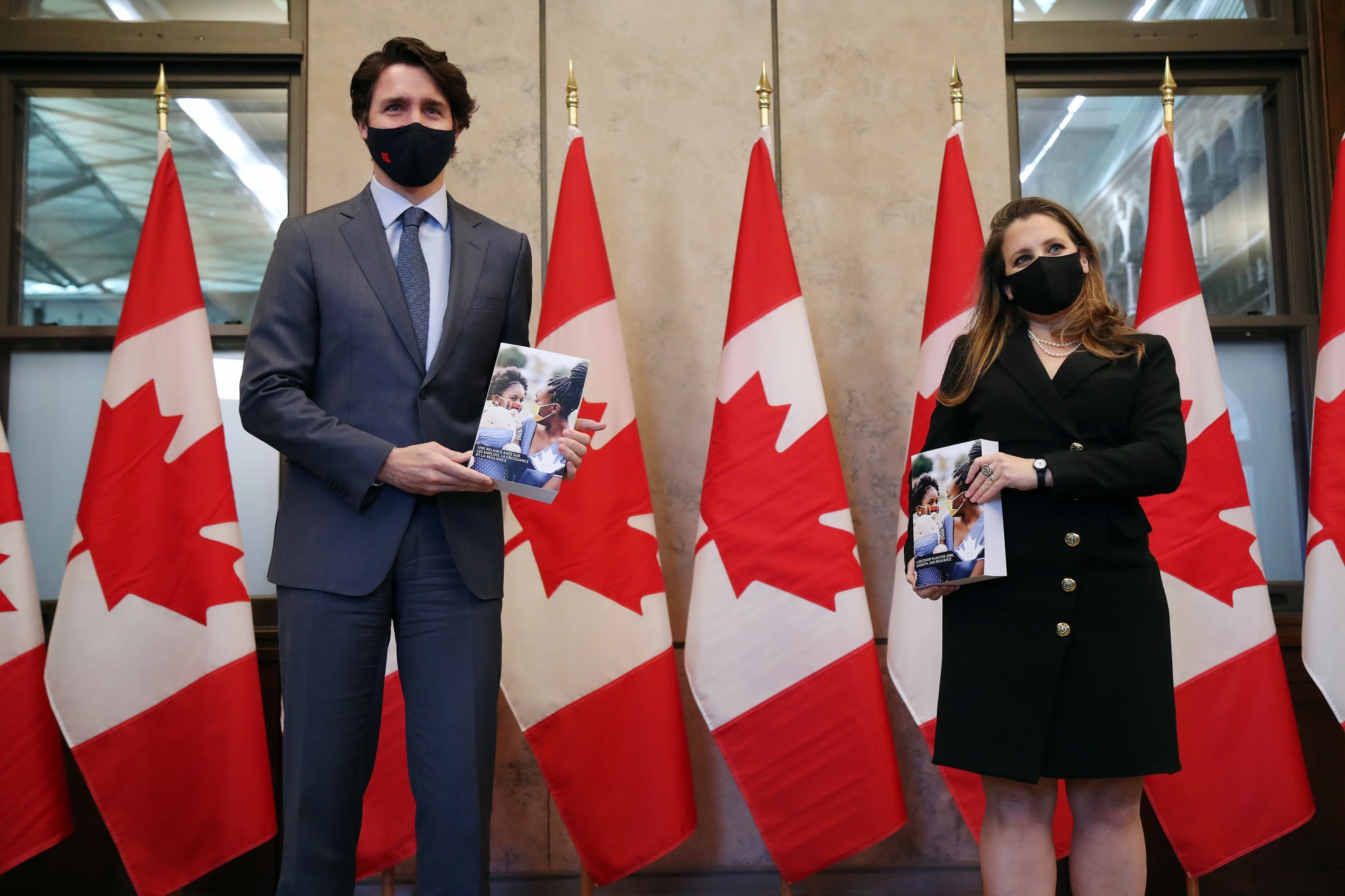 Canada-Wide Early Learning and Child Care System
For families, high quality affordable child care isn't a luxury, it's a necessity. The pandemic has disproportionatley impacted women, particularly racialized women, and mothers with young children. Women are often on the frontlines of our pandemic response and need to be front and centre in our post-pandemic recovery. The budget makes a generational investment in a Canada-wide early learning and childcare system. This effort will drive economic growth, increase women's participation in the workforce and offer each child in Canada a better start in life.
It will reduce fees for parents with children in regulated childcare by 50 percent on average, by 2022, with a goal of reaching $10 per day on average by 2026.
Climate
Budget 2021 is also a plan for a green recovery that fights climate change. Since 2015, Canada has invested roughly $60 billion toward climate action and clean growth. In 2020, we announced an additional investment of $15 billion for Canada's strengthened climate plan, along with nearly $15 billion for public transit in February 2021.
$4.4 billion to the Canada Mortgage and Housing Corporation (CMHC) to help homeowners complete deep home retrofits through interest-free loans worth up to $40,000.
$5 billion over seven years to the Net Zero Accelerator - this funding would allow the government to provide up to $8 billion of support for projects that will help reduce domestic greenhouse gas emissions across the Canadian economy.
Budget 2021 proposes to reduce—by 50 per cent—the general corporate and small business income tax rates for businesses that manufacture zero-emission technologies.
$976.8 million over five years, starting in 2021–22, to help Canada reach its 25 per cent by 2025 target to protect the health of our oceans, commercial fishing stocks, and Canadians' quality of life, especially in coastal communities.
Budget 2021 also proposes $2.3 billion over five years, starting in 2021-22, to Environment and Climate Change to:
Conserve up to 1 million square kilometers more land and inland waters to achieve Canada's 25 per cent protected area by 2025 target, including through national wildlife areas, and Indigenous Protected and Conserved Areas.
Create thousands of jobs in nature conservation and management,
Accelerate new provincial and territorial protected areas,
Support Indigenous Guardians,
Take action to prevent priority species at imminent risk of disappearing, including through partnerships with Indigenous peoples.
This plan fights climate change and helps more than 200,000 Canadians make their homes greener. It suports our efforts to build a net-zero economy by 2050 by investing in world-leading technologies that make industries cleaner and reduce pollution.
Strengthening Long-term Care
To keep seniors safe and improve their quality of life, the federal government will work collaboratively with provinces and territories, while respecting their jurisdiction over health care, including long-term care. This work would ensure seniors and those in care live in safe and dignified conditions. The Budget proposes to provide $3 billion over five years, starting in 2022-23, to Health Canada to support provinces and territories in ensuring standards for long-term care are applied and permanent changes are made.
Increasing Old Age Security for Canadians 75+
Our seniors deserve a secure and dignified retirement. The government is committed to increasing Old Age Security (OAS) benefits for seniors age 75 and older.
The budget is pursuing this through two avenues:
First by meeting the current needs of seniors by providing a one-time payment of $500 in August 2021 to OAS receipients who will be 75 or over as of June 2022.
Secondly, upon legislation, an increase to regular OAS payments for pensioners 75 and up will take effect July 2022. This will increase the benefits for approximately 3.3 million Canadians, providing additional support of $766 to full pensioners in the first year, and indexed to inflation going forward.
To read more on Budget 2021, click here
---
BOOK YOUR VACCINE
---
The past months have shown us the importance of vaccination – not just for preventing illness and disease, but in allowing Canadians to be closer to the people we love and things we enjoy. When each of us gets vaccinated, especially during the COVID-19 pandemic, we are protecting ourselves, our loved ones, and our communities.
The COVID-19 vaccines approved in Canada are proven to be safe, effective, and of high quality.
When it's your turn - book your vaccine. To see if you are eligible and to book an appointment, click here. You will need to provide your postal code, date of birth, and health card details. For details on high-risk eligibility, click here.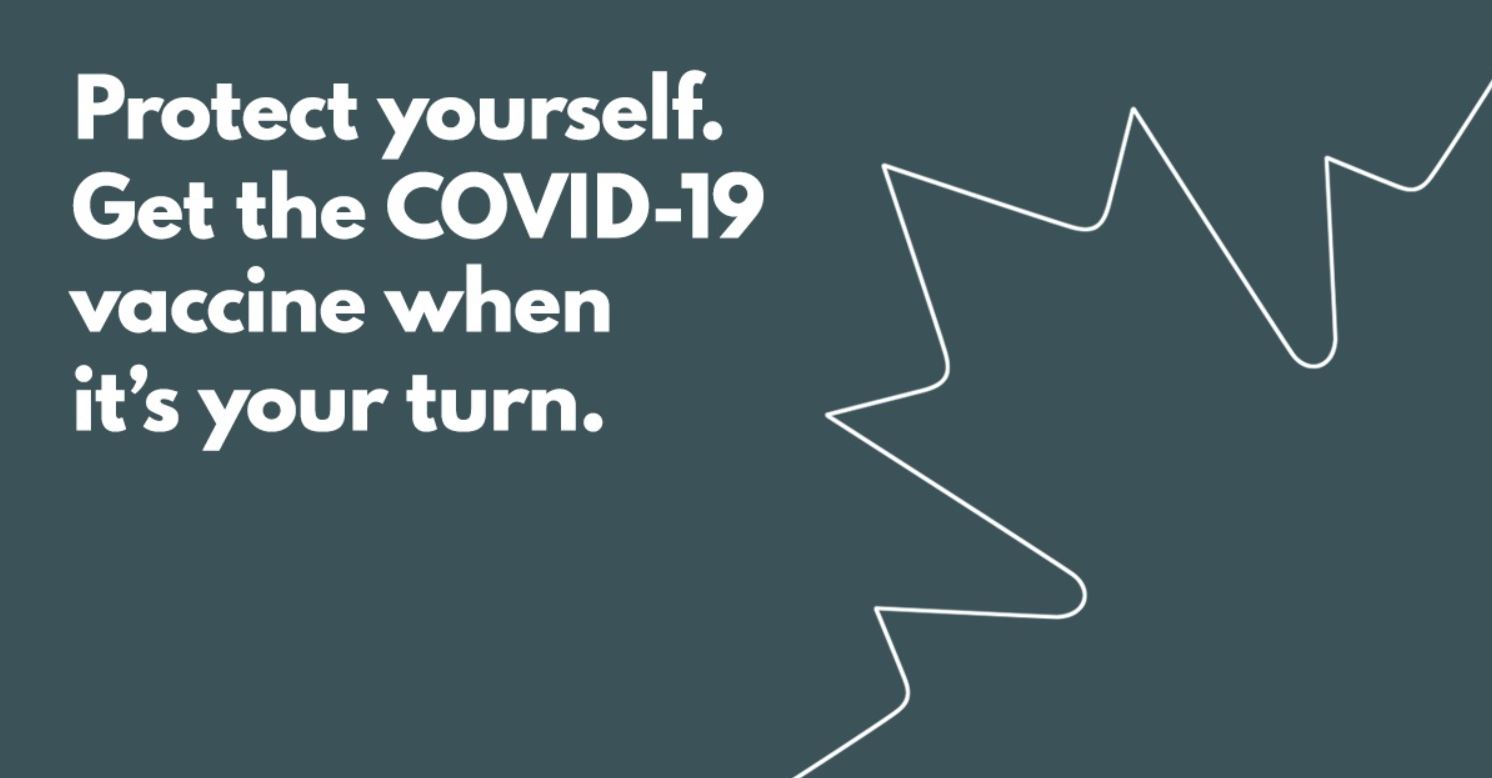 ---
RESOURCES
---
As the situation is changing daily, please check the following websites for daily updates in Toronto and across Canada:
or download the Canada COVID-19 app.
BENEFITS FINDER
The last few months have been difficult– so the government has put in place a number of measures to support Canadians. If you need support, visit Canada.ca/coronavirusbenefits and fill out the survey for a quick and trusted way to see what programs may be available to you.
---
IN OUR COMMUNITY
---
OPEN FOR BUSINESS
Now more than ever, local businesses that make our main streets vibrant need our help. Find out what stores are open, or what restaurants are offering takeout and delivery. The following BIAs have put together lists of businesses that are still open, albeit doing things a bit differently. Let's do what we can to support our local businesses:
---
MENTAL HEALTH SUPPORT
---
WELLNESS TOGETHER CANADA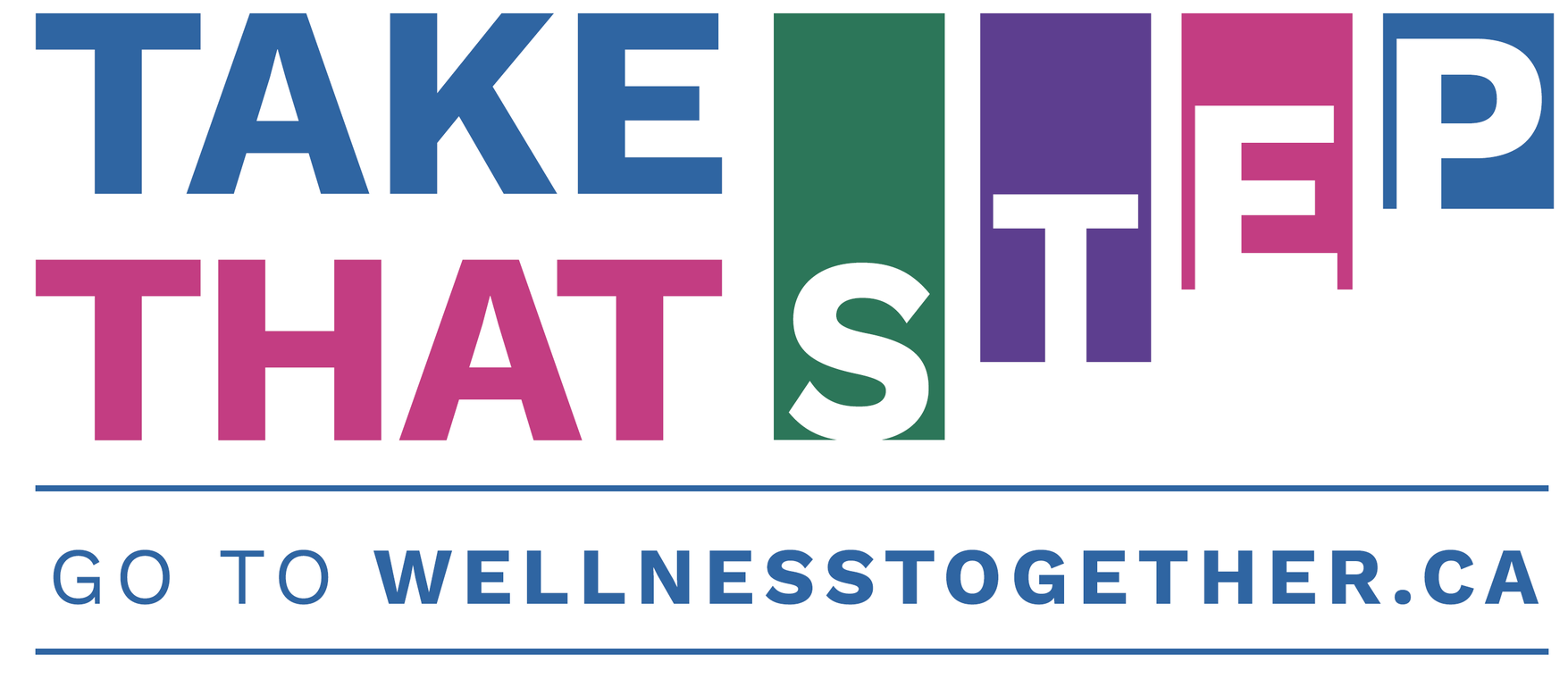 COVID-19 has changed the daily lives of people around the world. During these difficult times, it is critical that Canadians be able to obtain credible information and access services to support their mental health and wellbeing. That's why the government launched a portal dedicated to mental wellness: Wellness Together Canada.
This portal will connect Canadians to peer support workers, social workers, psychologists and other professionals for confidential chat sessions or phone calls, and will make it easier to find credible information and help address mental health and substance use issues.
KID'S HELP PHONE
Although we're far apart physically, our young people must feel help is close.  Kids Help Phone is a remote mental health service that connects youth with professional counselling, information and referrals across Canada without any face-to-face contact. Contact Kids Help Phone at 1-800-668-6868, by texting 686868, or by going online to kidshelpphone.ca.
---
STAY SAFE
---
All Canadians are advised to:
Stay home whenever possible
Avoid crowded places and non-essential gatherings
Keep a distance of at least a hockey stick length away from others not in your household
Wear a non-medical mask or face covering while out in public when it is not possible to maintain a 2-metre physical distance from others, particularly in crowded public settings such as stores, shopping areas and on public transportation
Limit contact to those you live with, protect those at higher risk such as our elders with health conditions that put them at greater risk
Wash your hands often with soap and water for at least 20 seconds. Use alcohol-based hand sanitizer if soap and water are not available
STAY HOME AND AWAY FROM OTHERS IF YOU'RE FEELING ILL
As local governments continue to modify public health measures, you should continue to stay home and away from others if you have symptoms. If you start to develop symptoms of COVID-19, get tested and follow the advice of your local public health authority. Adjust your behaviours and routines based on their advice.
---
The constituency office is closed to walk-in visits but my team and I are here for you and continue to serve residents of  Toronto-St. Paul's. Our office is fully operational by appointment, phone and email. Call us at 416-952-3990, or email [email protected] for assistance in any federal matter.
STAY IN TOUCH

Hon. Carolyn Bennett
Member of Parliament
Toronto-St. Paul's

Constituency Office
40 Holly St - Suite 103
Toronto, Ontario, M4S 3C3
(416) 952-3990
[email protected]

www.carolynbennett.ca