This letter was  first sent as an email to our constituents.  To receive regular updates from our office regarding COVID-19, sign up using the "Get Updates" link in the menu.
---
Dear Friends and Neighbours,
As we face Covid-19 together, we are dealing with so many emotions – all primary emotions, fear, anger, sadness and joy.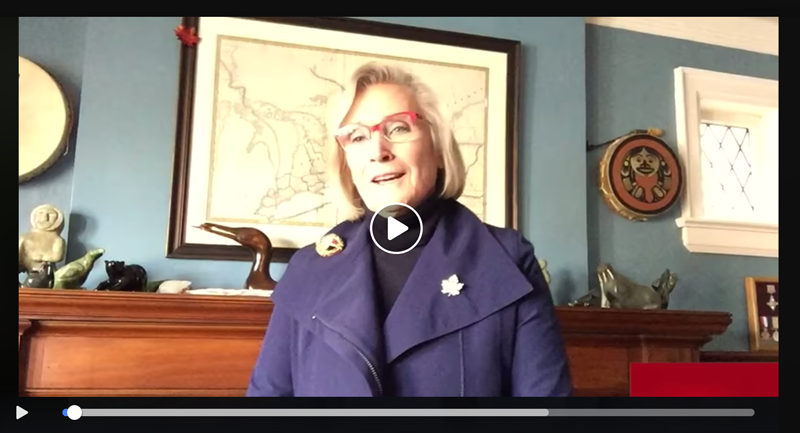 COVID-19 has changed the daily lives of people around the world. During these difficult times, it is critical that Canadians be able to obtain credible information and access services to support their mental health and wellbeing. That's why this week our government launched a new portal dedicated to mental wellness: Wellness Together Canada.
This portal will connect Canadians to peer support workers, social workers, psychologists and other professionals for confidential chat sessions or phone calls, and will make it easier to find credible information and help address mental health and substance use issues.
We can do this. Every day we find reasons to smile, laugh, stay optimistic as we stay connected online or on the phone.
Stay safe. Stay in touch. With each other and our emotions.  We will get through this together.

---
RESOURCES
---
As the situation is changing daily, please check the following websites for daily updates in Toronto and across Canada:
or download the Canada Covid-19 app.
Canada Emergency Wage Subsidy (CEWS)
The Canada Emergency Wage Subsidy provides a 75% wage subsidy to eligible employers for up to 12 weeks, retroactive to March 15, 2020. Eligible employers includes:
individuals
taxable corporations
partnerships consisting of eligible employers, non‑profit organizations and registered charities. Those that see a drop of at least 15% of their revenue in March 2020 and 30% for the following months
Employers will be able to apply for the CEWS through the Canada Revenue Agency's My Business Account portal. More details about the application process will be made available shortly.
Expanding the Canada Emergency Business Account (CEBA)
CEBA provides much needed credit for small businesses to pay for immediate operating costs such as payroll, rent, utilities, insurance, property tax, or debt service.  It is 100 per cent funded by the Government of Canada.
It is now available to Canadian employers with $20,000 to $1.5 million in total payroll in 2019, and operating as of March 1, 2020. This includes smaller (i.e., micro) businesses and other eligible employers such as not-for-profits.
Under CEBA, financial institutions will be able to provide interest-free credit facilities of up to $40,000 to eligible businesses.
Repaying the balance of the loan on or before December 31, 2022 will result in loan forgiveness of 25 percent (up to $10,000).
This program is now available at various financial institutions and credit unions.
Improvements to the Canada Emergency Response Benefit (CERB) Program
The government established the Canada Emergency Response Benefit to support workers impacted by the COVID-19 pandemic. This taxable benefit provides $2,000 every four weeks for up to four months to workers who lose their income as a result of the COVID-19 pandemic. The CERB is available to workers who meet all of the following conditions:
live in Canada and are at least 15 years old
stopped working because of COVID-19 or are eligible for EI regular or sickness benefits
have not voluntarily quit their job
had income of at least $5,000 in 2019 or in the 12 months prior to the date of their application.
To help more Canadians benefit from the CERB, this week our government announced changes to the eligibility rules to:
Allow people to earn up to $1,000 per month while collecting the CERB.
Extend the CERB to seasonal workers who have exhausted their EI regular benefits and are unable to undertake their regular seasonal work as a result of the COVID-19 outbreak.
Extend the CERB to workers who have recently exhausted their EI regular benefits and are unable to find a job or return to work because of COVID-19
---
SHOW YOUR SUPPORT
---
Last weekend I heard many conversations about how gratitude often served as an antidote to fear. Expressing gratitude feels therapeutic. We have never been more grateful for those heroes on the front lines. Every day we can make an effort to express our sincere gratitude to them. We've got some images to start us off. Images you can share on-line, print and put in your windows, or make into signs for your front lawn or balcony.
How are you showing your support for our community and front-line workers?  Please send us a picture and we'll share it!
---
STAY HOME, STAY SAFE
---
In an effort to prevent the spread of COVID-19 within communities and across the country, all Canadians are advised to:
stay at home unless you have to go to work
talk to your employer about working at home if possible
avoid all non-essential trips in your community
do not gather in groups
limit contact with people at higher risk, such as older adults and those in poor health
go outside to exercise but stay close to home
if you leave your home, always keep a distance of at least a hockey stick length away from others
---
The constituency office will be closed to walk-in visits but my team and I are here for you and will continue to serve residents of  #TOStPauls.
Our office will continue to be fully operational by phone and by email. You can call us at 416-952-3990 or email [email protected] for assistance in any federal matter.