This letter was  first sent as an email to our constituents.  To receive regular updates from our office regarding COVID-19, sign up using the "Get Updates" link in the menu.
---
Dear Friends and Neighbours,
I have always loved the words of the Holiday season – HOPE, LOVE, PEACE, JOY. This year they seem even more poignant.
HOPE – We can see the light at the end of this pandemic tunnel. Even with the excellent news on the safety and efficacy of the vaccine candidates, we can't let up on our resolve to flatten the curve. The only way we can ensure that our cherished health care system will be able to look after all those who need its care is to reduce the number of people who get sick. We need to continue to wash our hands, physically distance and stay home as much as possible. Public Health continues to test, contact and isolate. However, the contact tracing systems will only be able to keep up and identify those who should be isolating if we keep the number of our contacts as small as possible. The system is overwhelmed when we have 40 contacts instead of 4 or 5. Follow Public Health guidelines and download the CovidAlert App—it is really working.
LOVE – We are learning to express our love and kindness in new ways. We are very conscious of the need to reach out to those who are suffering or lonely. Over half of the households in Toronto-St.Paul's are one person households. We are learning to reach out and share with a trusted friend, family member or professional when we are struggling. We are reducing stigma by recognizing the parallel pandemic of mental health challenges. And we are reminding one another of the safety video in which we are told to put the oxygen mask on ourselves before we try to help someone else; take care of yourself first. If you are able to give, consider supporting one of the many extraordinary organizations in Toronto-St. Paul's that are doing amazing work to help our neighbours through this pandmemic: Na-Me-Res, The Stop, Humewood House, SPRINT Senior Care to name just a few.
PEACE – Somehow, at this time of year, we have to work really hard to be at peace with ourselves. There is always more to do. I remember as a family doctor helping patients make conscious decisions to increase those things that create energy in their lives and reduce the things or time with people that sap it! My friend Nora Spinks at the Vanier Institute suggests that every evening we should work on a 'Done' list instead of a 'To Do' list. Toronto-St. Paul's is blessed with its canopy of trees and ravines and the Belt-line. Nature is therapeutic. We have to carve out the time to feel its beauty and the serenity it affords – even from our balconies.
JOY – We talk about the joy of giving. This year it may be a lot different. The gift of a phone call or an e-hug, dropping off some baking or mailing a handwritten letter will bring joy to the giver. As I've shared before, growing up in our family flower shop on Eglinton meant strict rules that we would #ShopLocal… if possible only on Eglinton from our local businesses. Even Morgans at Lawrence Plaza was off limits! This year, I am very keen to change up my gifts to include some of the delicious offerings from our local restaurants. I have already ordered some baked brie, latkes, and Sticky Toffee pudding from a local restaurant as a start. I've stocked up at our local bookstore for the children and booklovers on my list as part of #IndigenousReads.
On Monday, we celebrate the 50th Anniversary of the report of the Royal Commission on the Status of Women. We now are in the 16 Days of Activism against Gender-Based Violence. Sunday, December 6 is the National Day of Remembrance and Action on Violence against Women when we honour those brilliant women we lost at École-Polytechnique. Racism and Sexism are unfortunately thriving during COVID-19.
Every day, our neighbours and volunteers are working to eliminate the despair, hatred, conflict and sadness and loneliness that still afflicts too many amongst us.
May our families and our community be filled with HOPE, LOVE, PEACE and JOY this season and into a hopefully much healthier and fairer 2021.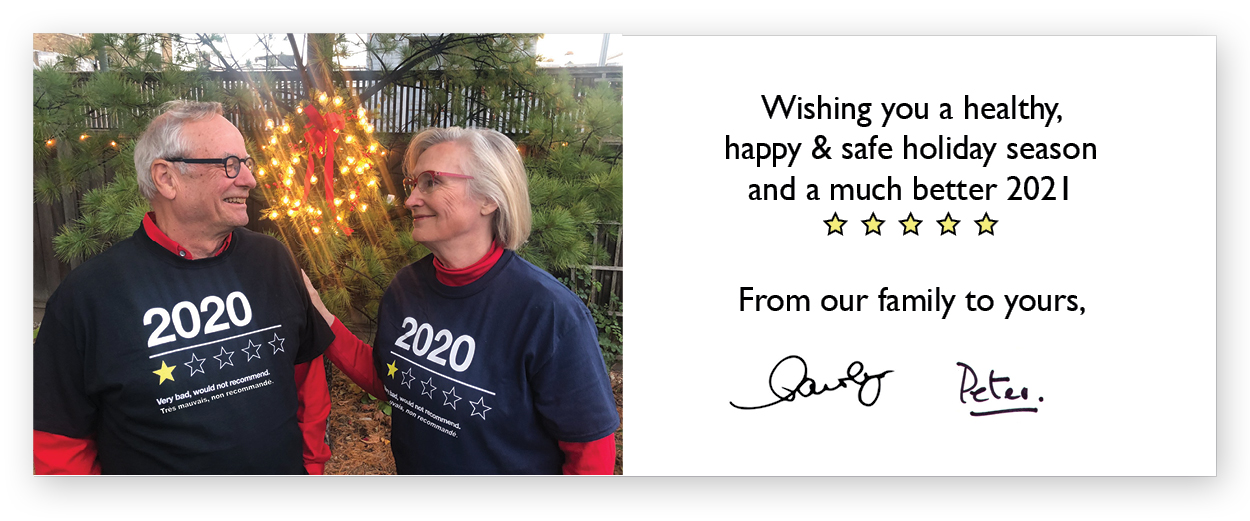 ---
EVENTS
---
Did you miss our fall events? Vist our website to watch the recordings:
Toronto-St. Paul's Virtual Summit: Build Back Better
With the Hon. Carolyn Bennett, MPP Jill Andrew, City Councillor Josh Matlow, TDSB Trustee Shelley Laskin and TCDSB Trustee Norm Di Pasquale
Town Hall on Persons Day
With the Hon. Carolyn Bennett, Paulette Senior of the Canadian Women's Foundation; Sylvia Maracle of the Ontario Federation of Indigenous Friendship Centres, the Hon. Maryam Monsef, Minister for Women and Gender Equality and Rural Economic Development; and the Hon. Karina Gould, Minister of International Development
---
LATEST ANNOUNCEMENTS
---
FALL ECONOMIC STATEMENT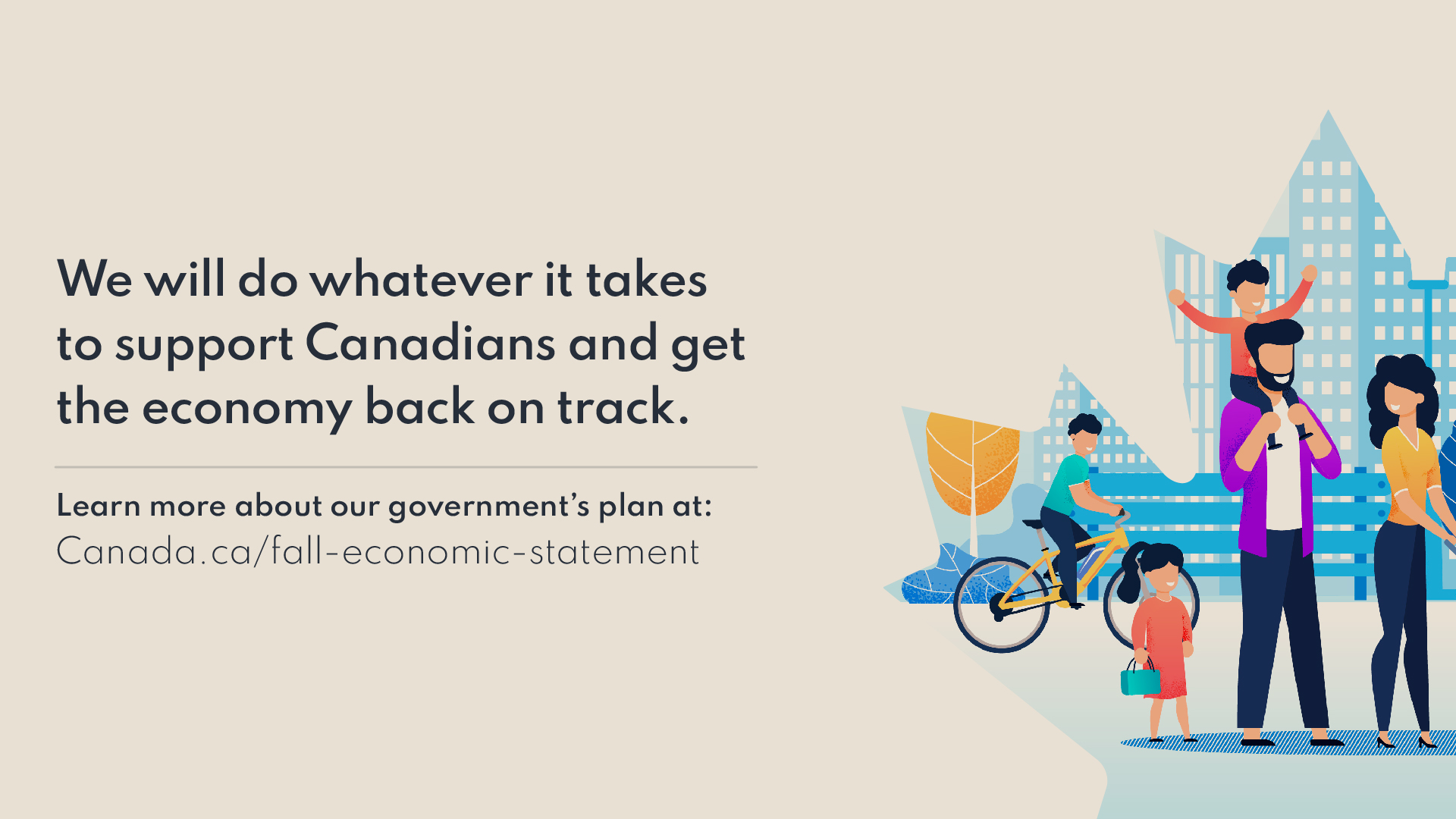 Earlier this week, the Deputy Prime Minister and Minister of Finance presented our plan to fight the COVID-19 pandemic, support Canadians, and invest in a recovery that is inclusive, sustainable, and creates good jobs for Canadians.
Through the Fall Economic Statement our Government is continuing with our plan to fight COVID-19 and support Canadians. This includes:
Investing in our emergency health response, including rapid testing, PPE, and a new Long-term Care Fund;
Ensuring every Canadian can be confident they will have access to an effective vaccine, for free, once it's ready;
Supporting businesses with a 75% wage subsidy, and a new stream of credit supports for hard-hit sectors including tourism, hospitality, and arts and culture; and
Providing further support to Canadian families with young children through an increased Canada Child Benefit.
Visit Canada.ca/fall-economic-statement to read the full plan.
NET ZERO EMISSIONS BY 2050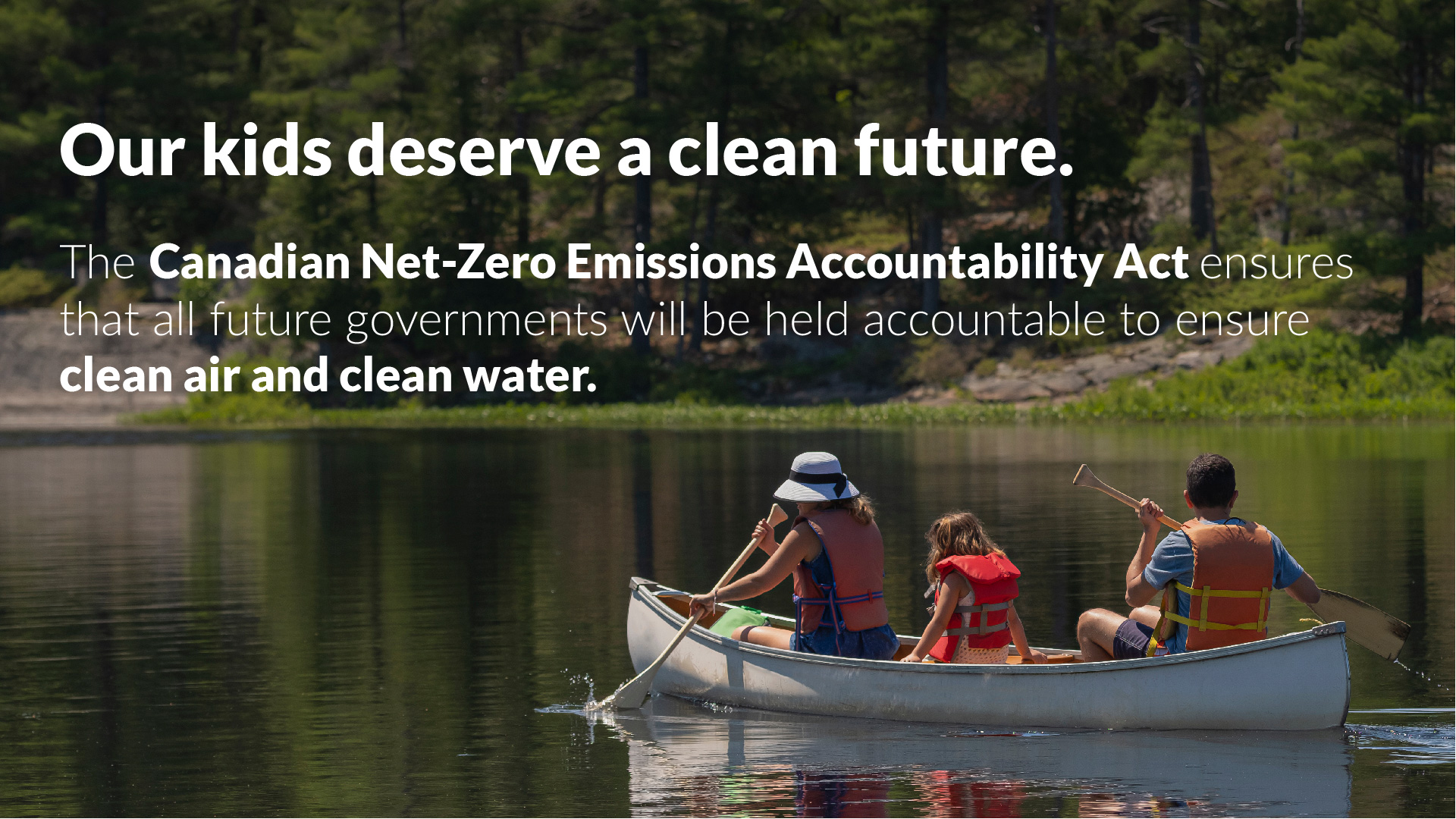 On November 19, the Honourable Jonathan Wilkinson, Minister of Environment and Climate Change, introduced The Canadian Net-Zero Emissions Accountability Act to the House of Commons. This act delivers on the Government of Canada's commitment to legislate Canada's target of net-zero greenhouse gas emissions by 2050. The Act will establish a legally binding process to set five-year national emissions-reduction targets for 2030, 2035, 2040, and 2045, as well as develop credible, science-based emissions-reduction plans to achieve each target. Read more about it here.
Bill C-15, United Nations Declaration on the Rights of Indigenous Peoples Act
On December 2nd, the Honourable David Lametti, Minister of Justice and Attorney General of Canada, and the Honourable Carolyn Bennett, Minister of Crown-Indigenous Relations, announced the introduction of Bill C-15, United Nations Declaration on the Rights of Indigenous Peoples Act. If passed by Parliament, Bill C-15 would require the Government of Canada, in consultation and cooperation with Indigenous peoples, to take all measures necessary to ensure that the laws of Canada are consistent with the rights of Indigenous peoples set out in the Declaration, as well as to develop an action plan to achieve its objectives. Read more about the act here.
---
RESOURCES
---
As the situation is changing daily, please check the following websites for daily updates in Toronto and across Canada:
or download the Canada COVID-19 app.
BENEFITS FINDER
The last few months have been difficult– so our government has put in place a number of measures to support Canadians. If you need support, visit Canada.ca/coronavirusbenefits and fill out the survey for a quick and trusted way to see what programs may be available to you.
---
IN OUR COMMUNITY
---
OPEN FOR BUSINESS
Now more than ever, local businesses that make our main streets vibrant need our help. Find out what stores are open, or what restaurants are offering takeout and delivery. The following BIAs have put together lists of businesses that are still open, albeit doing things a bit differently. Let's do what we can to support our local businesses:
---
MENTAL HEALTH SUPPORT
---
WELLNESS TOGETHER CANADA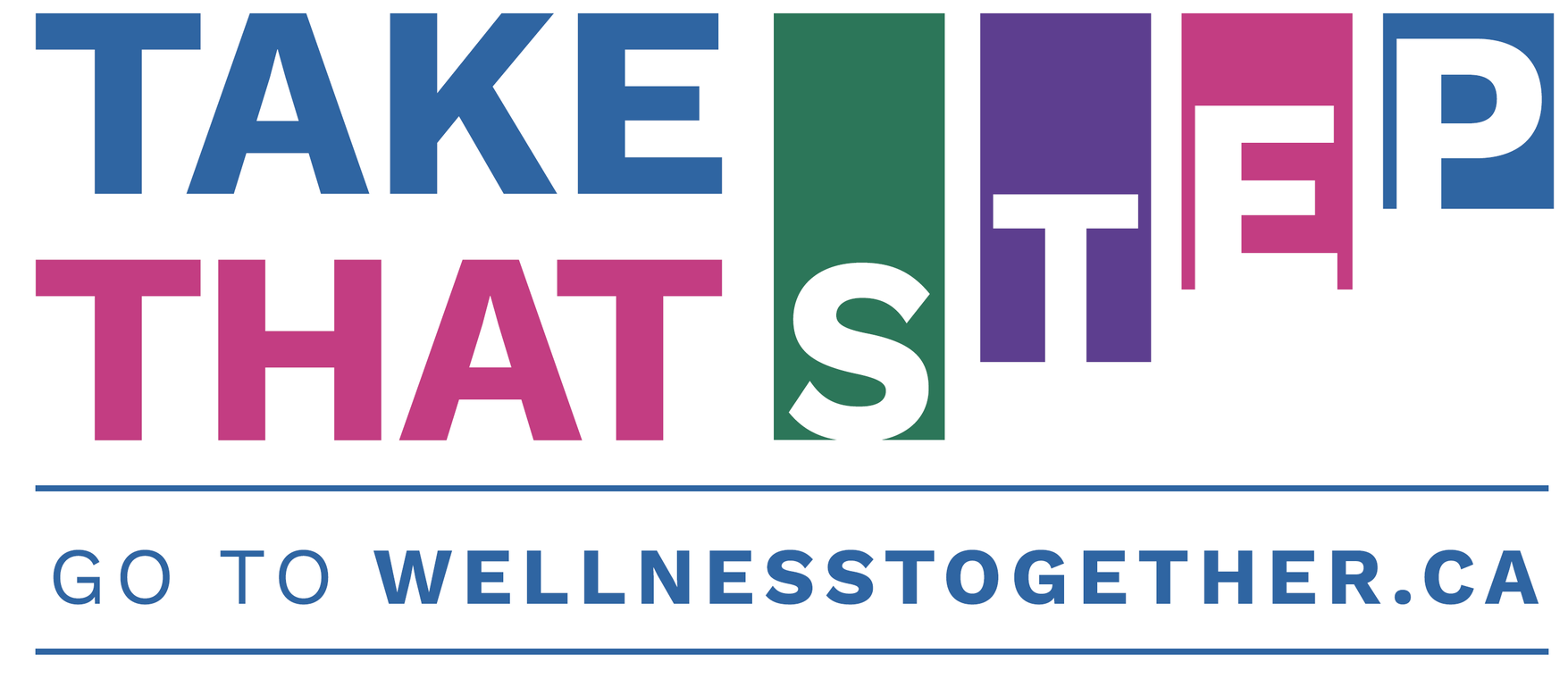 COVID-19 has changed the daily lives of people around the world. During these difficult times, it is critical that Canadians be able to obtain credible information and access services to support their mental health and wellbeing. That's why our government launched a portal dedicated to mental wellness: Wellness Together Canada.
This portal will connect Canadians to peer support workers, social workers, psychologists and other professionals for confidential chat sessions or phone calls, and will make it easier to find credible information and help address mental health and substance use issues.
KID'S HELP PHONE
Although we're far apart physically, our young people must feel help is close.  Kids Help Phone is a remote mental health service that connects youth with professional counselling, information and referrals across Canada without any face-to-face contact. Contact Kids Help Phone at 1-800-668-6868, by texting 686868, or by going online to kidshelpphone.ca.
---
STAY SAFE
---
All Canadians are advised to:
Avoid crowded places and non-essential gatherings
Avoid common greetings, such as handshakes or hugs
Keep a distance of at least a hockey stick length away from others not in your household
Wear a non-medical mask or face covering while out in public when it is not possible to maintain a 2-metre physical distance from others, particularly in crowded public settings such as stores, shopping areas and on public transportation
Limit contact with people at higher risk, such as older adults and those in poor health
Wash your hands often with soap and water for at least 20 seconds. Use alcohol-based hand sanitizer if soap and water are not available
Avoid touching your face
STAY HOME AND AWAY FROM OTHERS IF YOU'RE FEELING ILL
As local governments continue to modify public health measures, you should continue to stay home and away from others if you have symptoms. If you start to develop symptoms of COVID-19, isolate yourself from others and contact your health care provider or local public health authority. Adjust your behaviours and routines based on their advice.
Wear a medical mask if you're ill and will be in close contact with others or need to go out to access medical care. If a medical mask isn't available, wear a non-medical mask or cloth face covering.
HOW TO WEAR A NON-MEDICAL FACE MASK PROPERLY
Health Canada has released a video showing how to properly wear a non-medical mask or face covering to limit the spread of COVID-19 when physical distancing is difficult. Watch it here: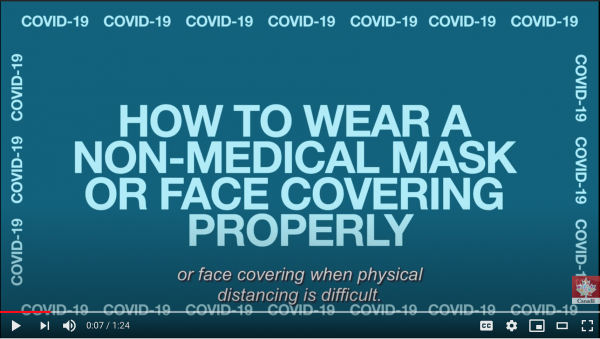 ---
The constituency office is closed to walk-in visits but my team and I are here for you and continue to serve residents of  Toronto-St. Paul's. Our office is fully operational by appointment, phone and email. Call us at 416-952-3990, or email [email protected] for assistance in any federal matter.