This letter was  first sent as an email to our constituents.  To receive regular updates from our office regarding COVID-19, sign up using the "Get Updates" link in the menu.
---
Dear Friends and Neighbours,
Thank you all for helping us celebrate Canada Day 153 together while apart. We loved your stories, recipes, art, decorations and seeing the Canada Day lawn signs.
We tried very hard to make it the best ever - but we knew that it was not really possible. It felt different. We needed to be together.
In past years at Wells Hill Park, we were able to celebrate the new day at sunrise and learn about the importance of Indigenous ceremony and celebrating the first fruit - the strawberry - together.
For 22 years, an Anishinaabe elder has begun our Canada Day celebrations with smudging and teaching us about the importance of ceremony and acknowledging the traditional territory on which we all live.
We were all so moved to come together to sing the new words to O Canada and to celebrate with our neighbours, with those who were celebrating their first ever as a Canadian citizen, and with distinguished recipients of the Order of Canada, whose motto is Desiderantes Meliorem Patriam: they desire a better country. This inspires us every day.
But this year we were at home.
We were grateful to watch Anishinaabe knowledge-keeper Steve Teekens drumming and sharing his reflections on National Indigenous History Month and National Indigenous Peoples Day.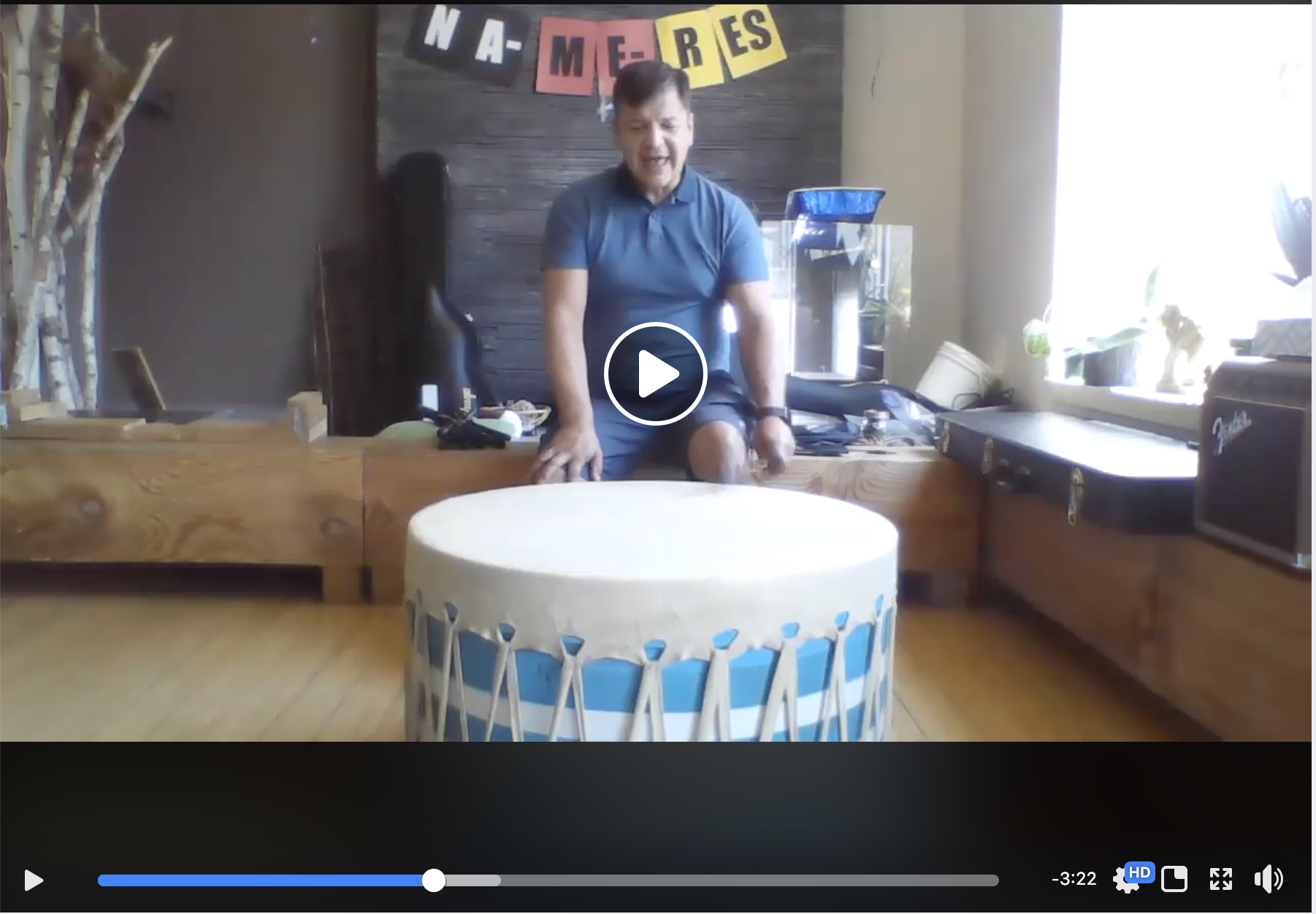 To mark the last day of National Indigenous History Month, I was grateful to share part 2 of our discussion with Indigenous Knowledge Keepers and Elders Dr. David Courchene, Maria Campbell and Dr. Karla J. Williamson on the importance of safeguarding Indigenous Knowledge. If you missed the first part of the discussion, you can watch it here.
This year we sang O Canada from home with the National Arts Centre Orchestra joined by Julie Nesrallah and Marc Hervieux.
We cooked our own hotdogs and created our own Canada playlists.
The annual Canadiana trivia game was an online open book exam with Google assists or scrolling down to see the answers!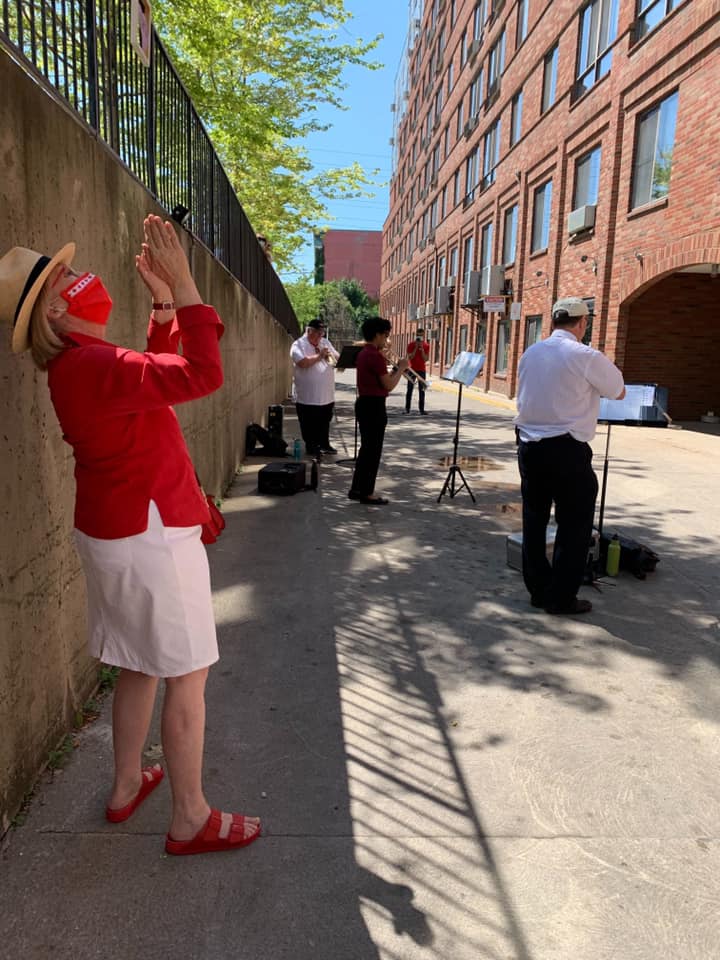 We organized our own Canada Day family events in our neighbourhoods and on Zoom and telephone.
I was able to wave to the residents of Christie Gardens from the parking lot.
I was able to visit Marcelle at Zezafoun and congratulate her on her first Canada Day as a Canadian. 
We tried hard, but events of 2020 and COVID-19 have left us with heavy hearts. It was hard to celebrate.
We won't be able to be together again until we have accepted the new norms that will protect us from a second wave. We have to wash our hands, physically-distance and wear a mask whenever that is not possible.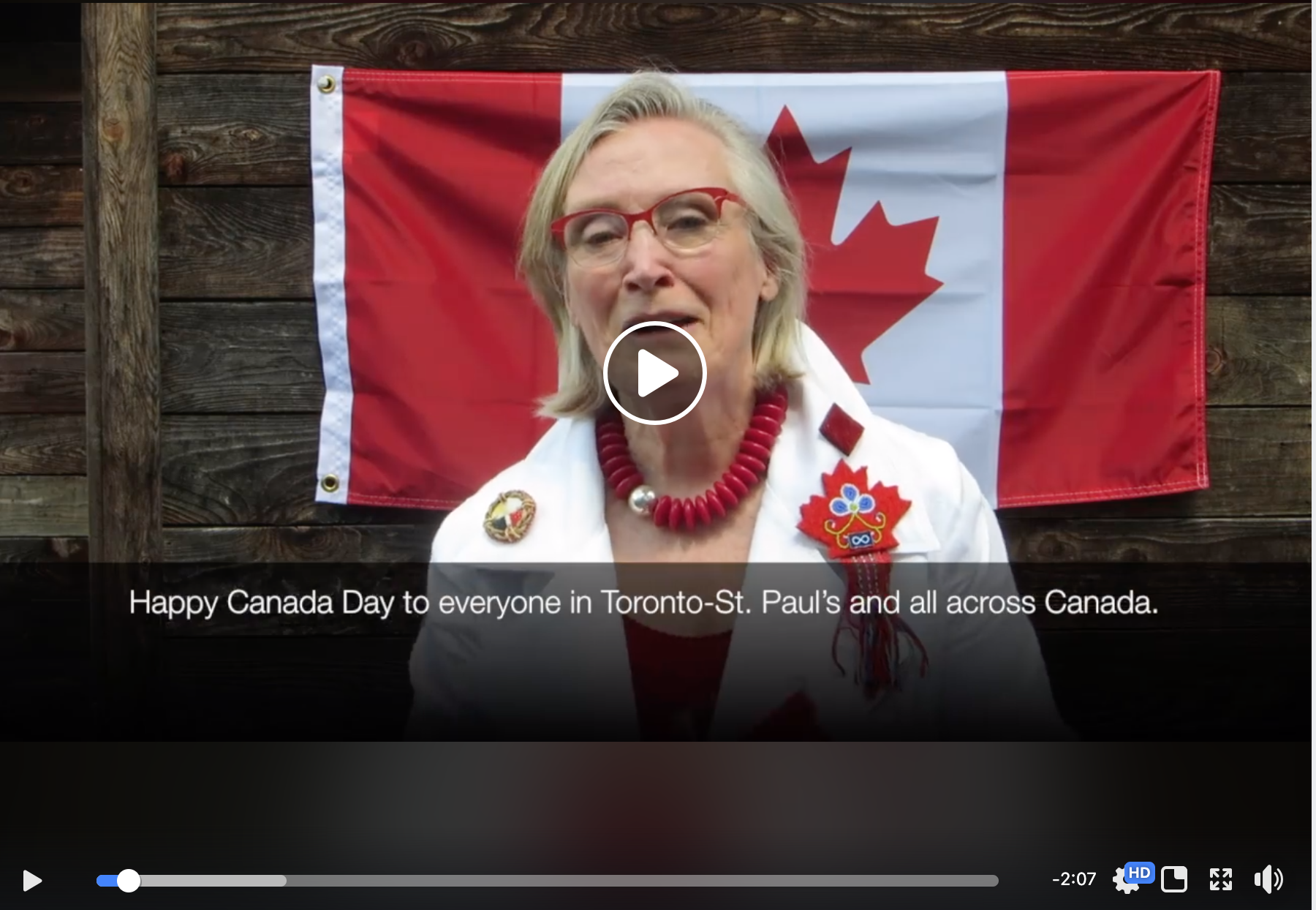 My Canada Day message was optimistic; we need to be optimistic.
We need to work hard as the Youth Council has challenged us to #BuildBackBetter – socially, economically and environmentally.  
We'll need your ideas and solutions to ensure that by Canada Day 2021 we have demonstrated that we resisted the temptation to get 'BACK to NORMAL', but instead chose to leap forward to an even better Canada – a fairer Canada leaving no-one behind without racism and discrimination.

---
LATEST ANNOUNCEMENTS
---
UPDATED COVID-19 MODELLING
Since the beginning of the COVID-19 pandemic, our government has been focused on keeping Canadians safe and making sure people are supported during this challenging time. While we've made good progress over the past few months, this virus remains a very serious threat to our health.
On Monday, the Public Health Agency of Canada released new figures showing that some areas, such as parts of Quebec and Ontario, have been more heavily impacted by COVID-19 than others. The modelling also showed that transmission of COVID-19 appears under control nationally with any fluctuations due to localized outbreaks. However, people under the age of 40 account for a greater proportion of cases after that has been steep declines in case numbers for people over 80 years old in recent weeks.
View the full report here.
While we're on the right track, the fight against COVID-19 is not over yet. As we start to reopen parts of the economy, we must continue to follow local public health guidelines, including washing our hands and maintaining physical distancing, to keep each other safe.
GOVERNMENT ANNOUNCES EXTENSION OF RENT RELIEF PROGRAM FOR SMALL BUSINESSES
Our government created the COVID-19 Economic Response Plan to ensure that Canadians can pay for essentials like mortgages, rent and groceries, and to help businesses continue to pay their employees and their bills during this time of uncertainty. On Tuesday, Finance Minister Bill Morneau announced that the
Canada Emergency Commercial Rent Assistance (CECRA)
will be extended by one month to cover eligible small business rents for July. To simplify the application process for all applicants, we are also removing the requirement to claw-back insurance proceeds and provincial rent supports from the CECRA forgivable loan amount for both existing and new applicants. This extension will provide significant relief for small businesses that continue to experience financial hardship. We will continue to help ensure Canadians have what they need to pay their bills and keep their families safe and healthy during these challenging times.
SUPPORTING BLACK CANADIAN COMMUNITIES
Our Government has established a Supporting Black Canadian Communities Initiative and is investing $25 million in projects and capital assistance to celebrate, share knowledge and build capacity in Canada's vibrant Black Canadian communities. This reflects the Government's long-standing commitment to diversity and social inclusion.
A call for proposals has just launched as part of this initiative to invite eligible, Black-led organizations to submit proposals of up to $100,000 for capital projects such as:
purchasing work-related equipment; and/or

undertaking renovations and retrofits of existing community and work spaces to improve their functionality.
The process will run between June 26 and July 27, 2020. Selections will be announced in late September  2020.
To apply for funding for projects to improve Black-led organizations' workplaces and community spaces, visit:
https://canada.ca/en/employment-social-development/services/funding/supporting-black-communities.html
Applicant guide: Funding for projects to improve Black-led organizations' workplaces and community spaces
https://canada.ca/en/employment-social-development/services/funding/supporting-black-communities/applicant-guide.html
---
RESOURCES
---
As the situation is changing daily, please check the following websites for daily updates in Toronto and across Canada:
or download the Canada COVID-19 app.
BENEFITS FINDER
The last few months have been difficult– so our government has put in place a number of measures to support Canadians. If you need support, visit Canada.ca/coronavirusbenefits and fill out the survery for a quick and trusted way to see what programs may be available to you.
CRA MY ACCOUNT
Do you have an online CRA account yet? My Account, the Canada Revenue Agency's secure portal, lets Canadians across the country view and manage their tax and benefit affairs quickly, conveniently, and securely… all online. You can apply for many of the COVID-19 emergency benefits, includng the Canada Emergency Response Benefit and the Canada Emergency Student Benefit, online through your CRA My Account. Don't have an account yet? Watch this video for tips on how to register: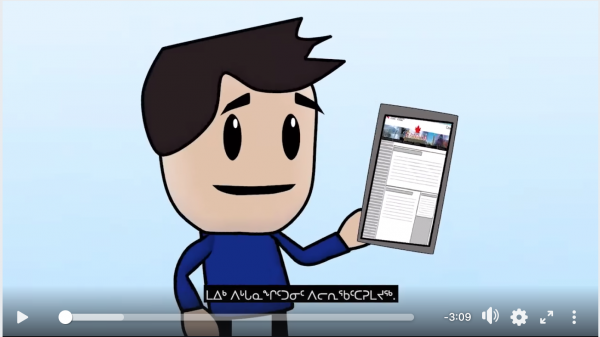 ---
SUPPORT OUR COMMUNITY
---
SUPPORT BLACK OWNED BUSINESSES
Buying from Black owned businesses is one way people across the city can help support Black members of the community. BlogTO has put together a list of Black owned businesses currently open in Toronto-St. Paul's and across Toronto that you can support right now. Find it here.
ST. CLAIR SUPPORTS THE STOP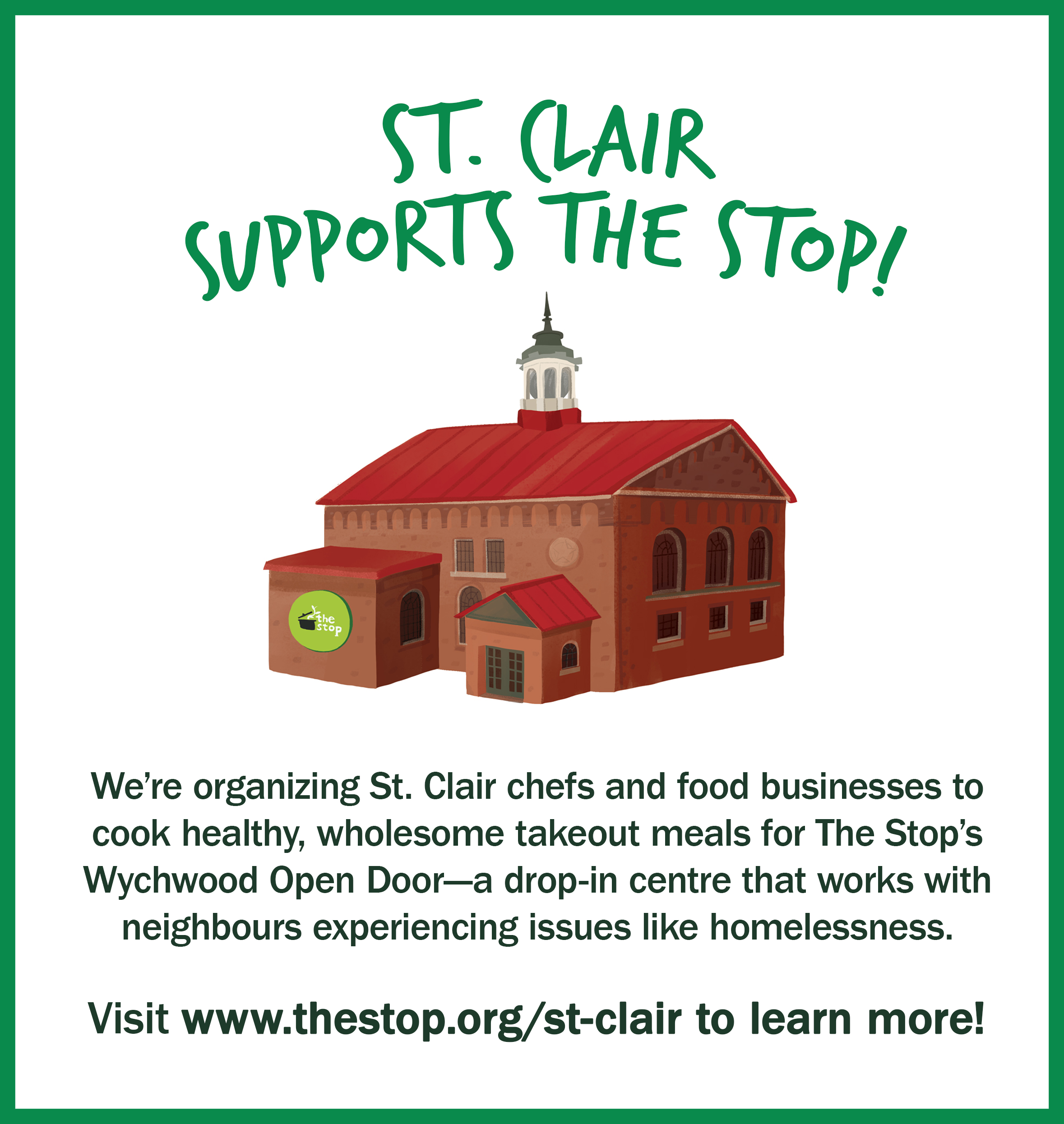 COVID-19 has hit the West Toronto community hard. Local restaurants and food businesses are fighting to stay in business, while thousands of our neighbours are struggling to keep food on the table.
You can help preserve the rich character of the Toronto-St. Paul's community and support our most vulnerable neighbours with one donation! The Stop Community Food Centre is raising money for local restaurants to cook meals for their Open Door program at 729 St. Clair West. To learn more visit: thestop.org/st-clair
OPEN FOR BUSINESS
Now more than ever, local business that make our main streets vibrant need our help. Find out what stores are open, or what restaurants are offering takeout and delivery. The following BIAs have put together lists of businesses that are still open, albeit doing things a bit differently. If you can, participate in takeout Wednesday (or Friday or Saturday)! Let's do what we can to support our local businesses:
FEED THE FRONTLINES
Feed the Frontlines TO is an extraordinary initiative supporting local businesses by feeding our frontline heroes. Amazing to see the businesses of #TOStPauls pitching in. If you can, please help this great initiative: https://twitter.com/feedthefrontto
---
MENTAL HEALTH SUPPORT
---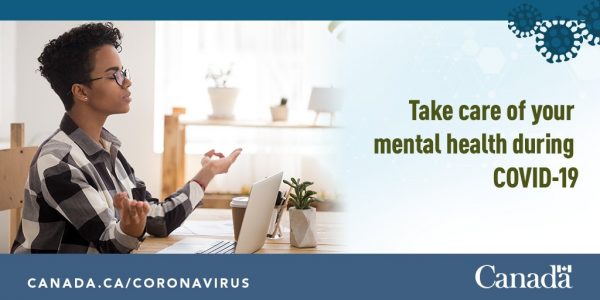 WELLNESS TOGETHER CANADA
COVID-19 has changed the daily lives of people around the world. During these difficult times, it is critical that Canadians be able to obtain credible information and access services to support their mental health and wellbeing. That's why our government launched a portal dedicated to mental wellness: Wellness Together Canada.
This portal will connect Canadians to peer support workers, social workers, psychologists and other professionals for confidential chat sessions or phone calls, and will make it easier to find credible information and help address mental health and substance use issues.
KID'S HELP PHONE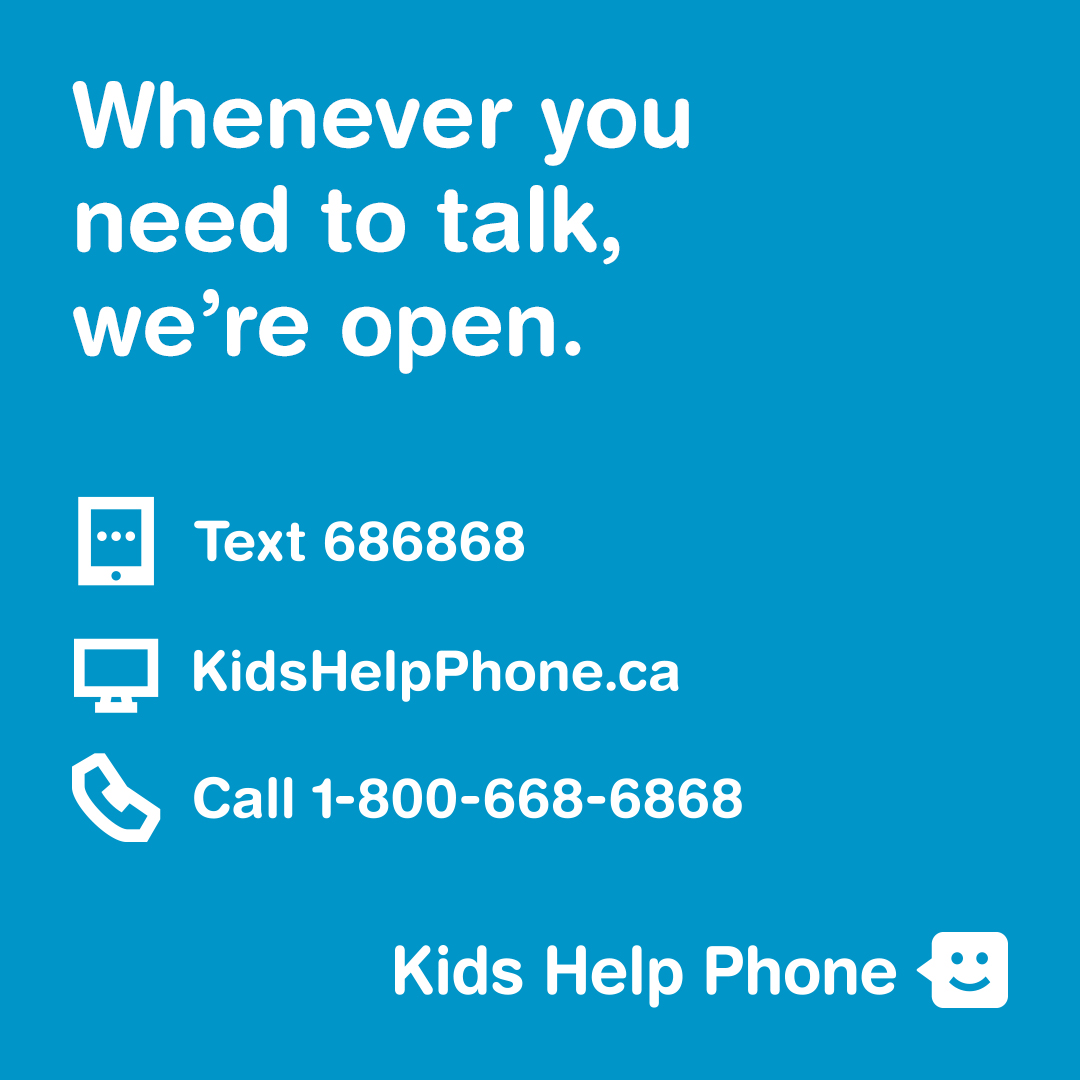 Although we're far apart physically, our young people must feel help is close. That is why our government announced $7.5 million in funding for Kids Help Phone. Kids Help Phone is a remote mental health service that connects youth with professional counselling, information and referrals across Canada without any face-to-face contact. Contact Kids Help Phone at 1-800-668-6868, by texting 686868, or by going online to kidshelpphone.ca.
---
STAY SAFE
---
In an effort to prevent the spread of COVID-19 within communities and across the country, all Canadians are advised to:
Avoid crowded places and non-essential gatherings
Avoid common greetings, such as handshakes or hugs
Keep a distance of at least a hockey stick length away from others
Wear a non-medical mask or face covering while out in public when it is not possible to maintain a 2-metre physical distance from others, particularly in crowded public settings such as stores, shopping areas and public transportation
Limit contact with people at higher risk, such as older adults and those in poor health
Wash your hands often with soap and water for at least 20 seconds. Use alcohol-based hand sanitizer if soap and water are not available
Avoid touching your face
HOW TO WEAR A NON-MEDICAL FACE MASK PROPERLY
Health Canada has released a video showing how to properly wear a non-medical mask or face covering to limit the spread of COVID-19 when physical distancing is difficult. Watch it here: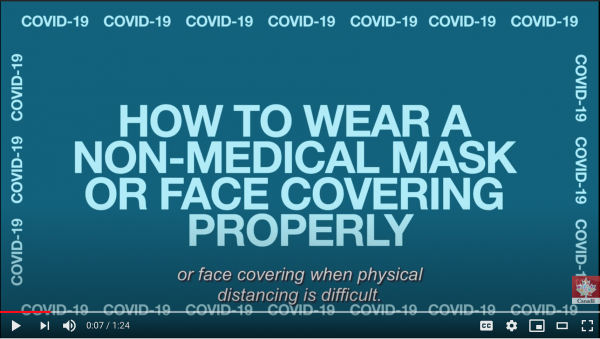 ---
The constituency office is closed to walk-in visits but my team and I are here for you and will continue to serve residents of  #TOStPauls.
Our office is fully operational by phone and by email. You can call us at 416-952-3990, or email [email protected] for assistance in any federal matter.