This letter was  first sent as an email to our constituents.  To receive regular updates from our office regarding COVID-19, sign up using the "Get Updates" link in the menu.
---
HAPPY PRIDE
---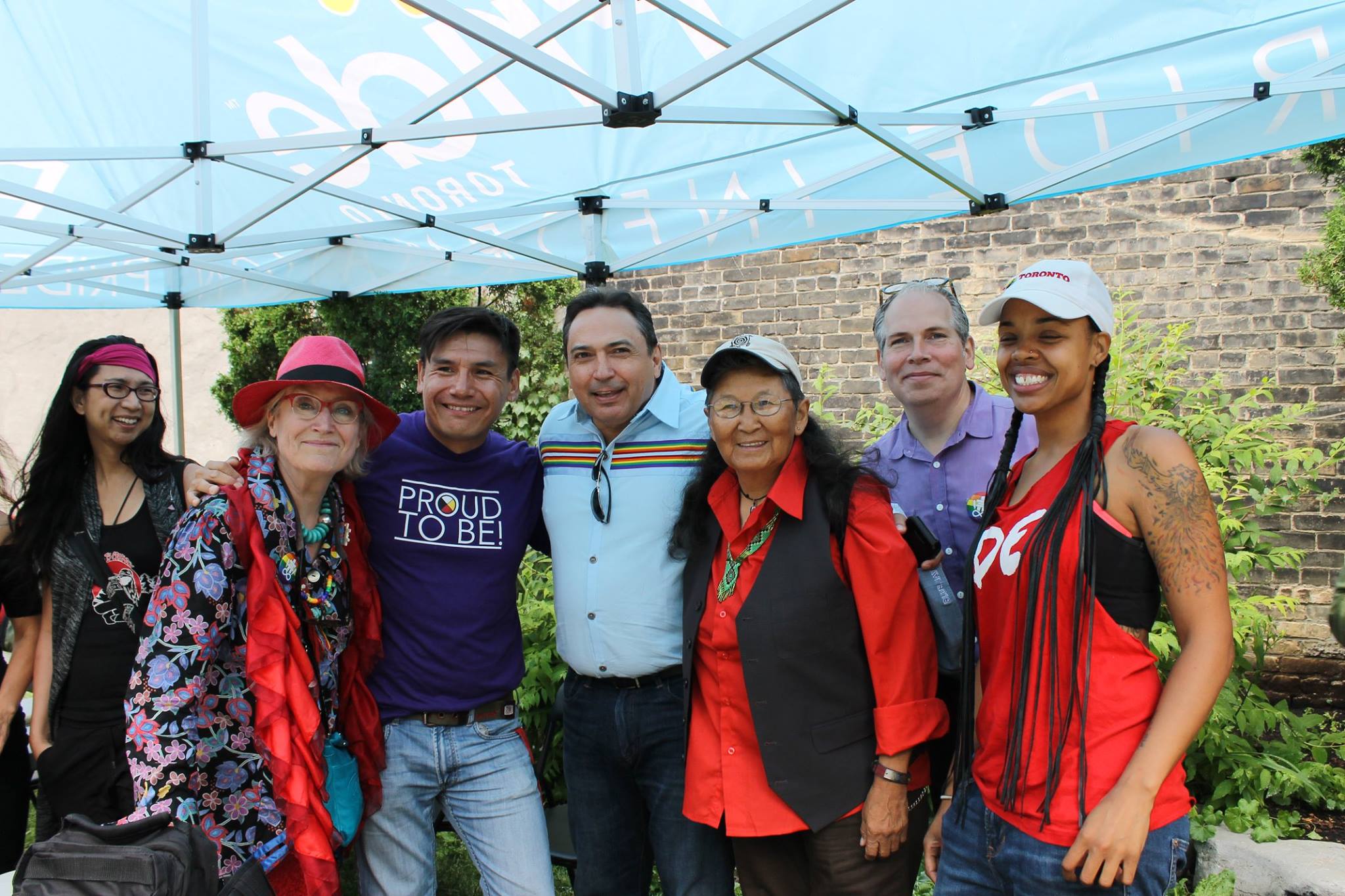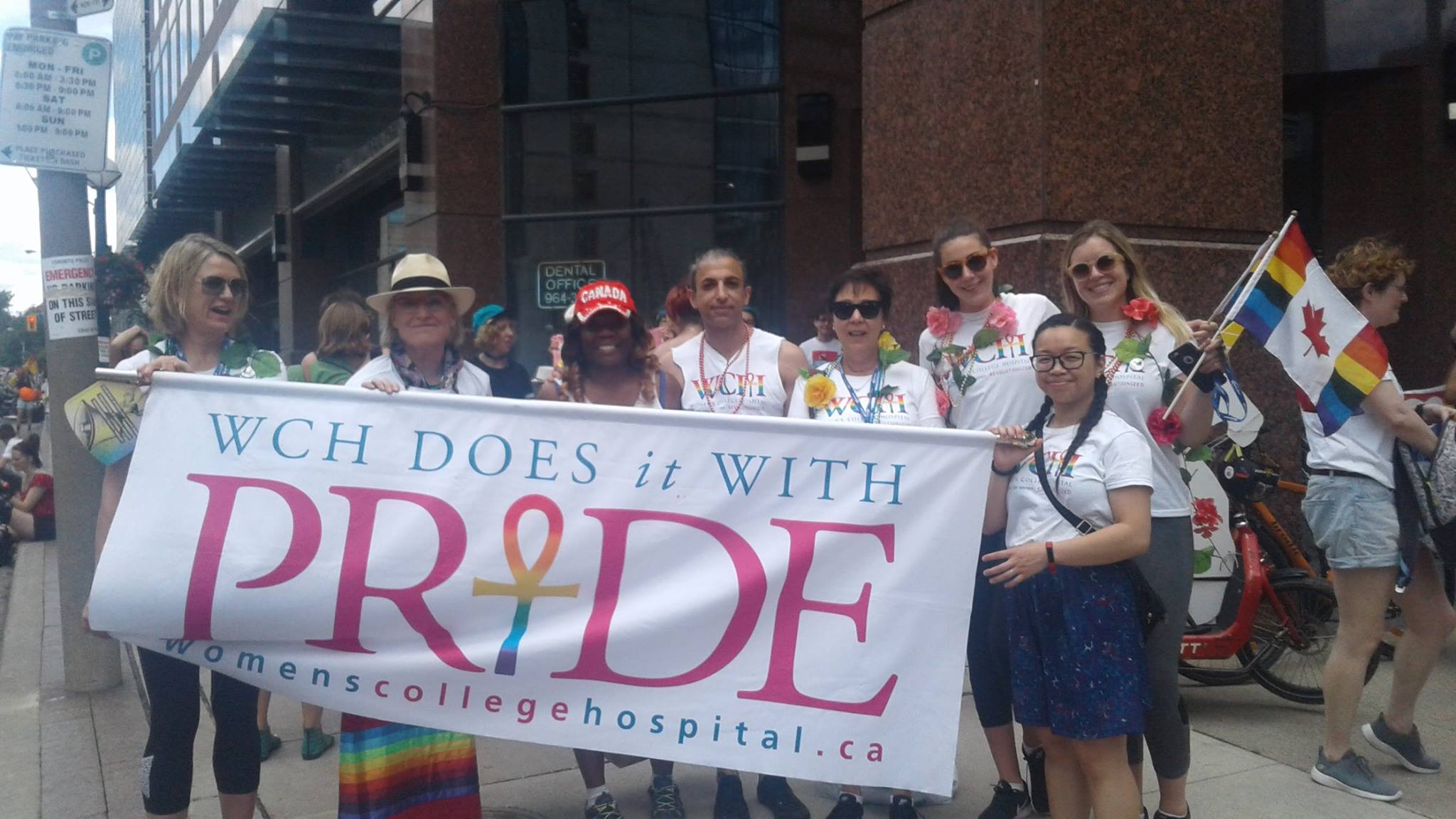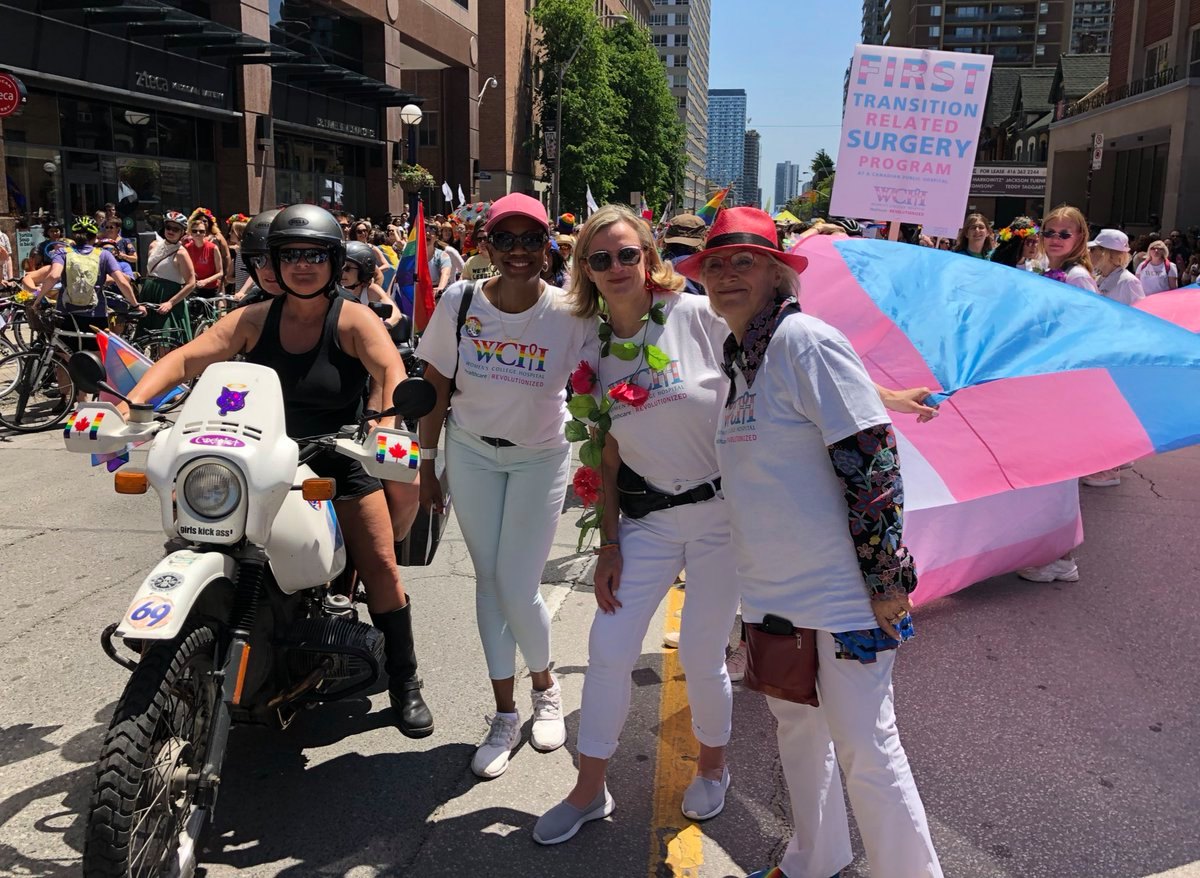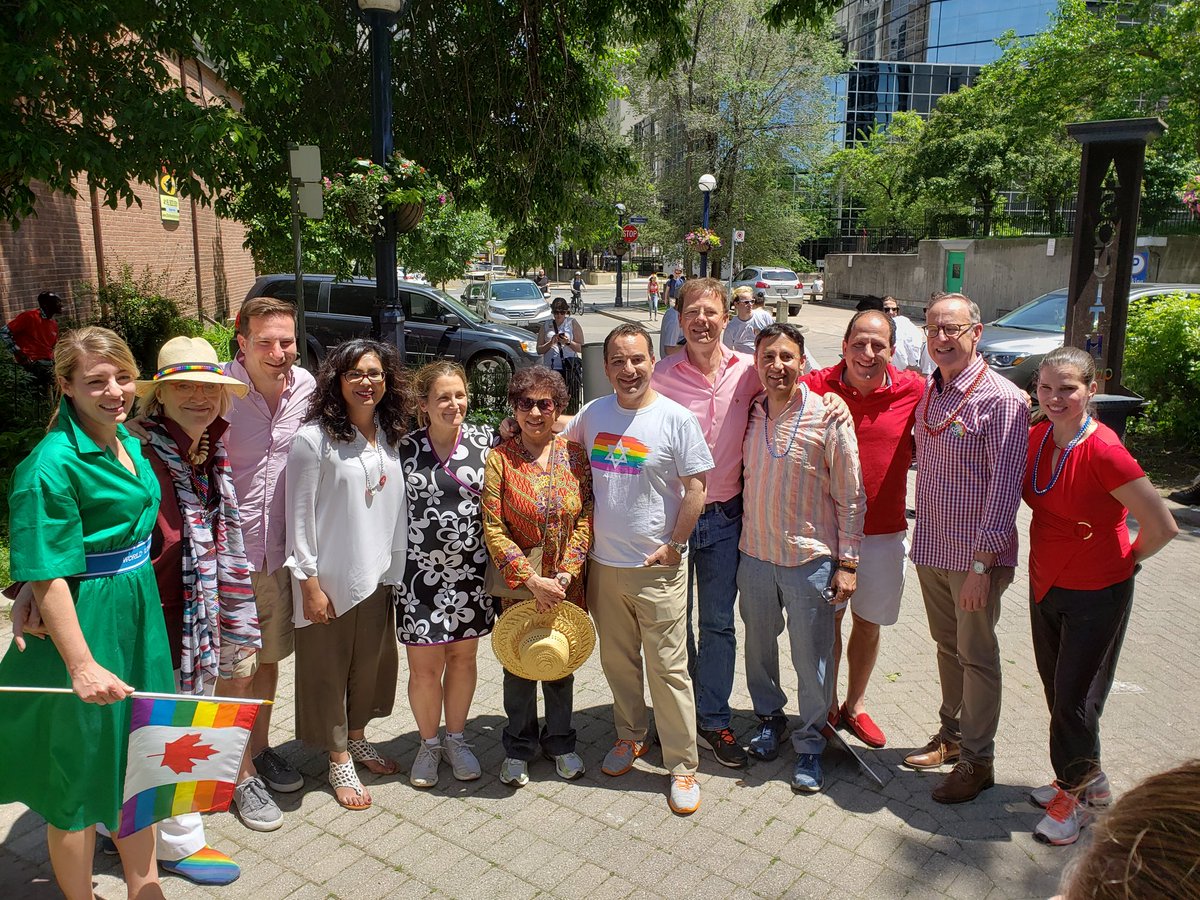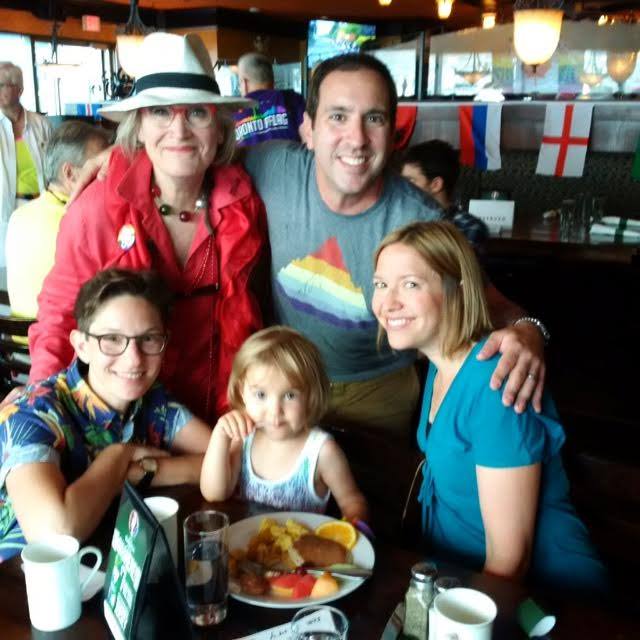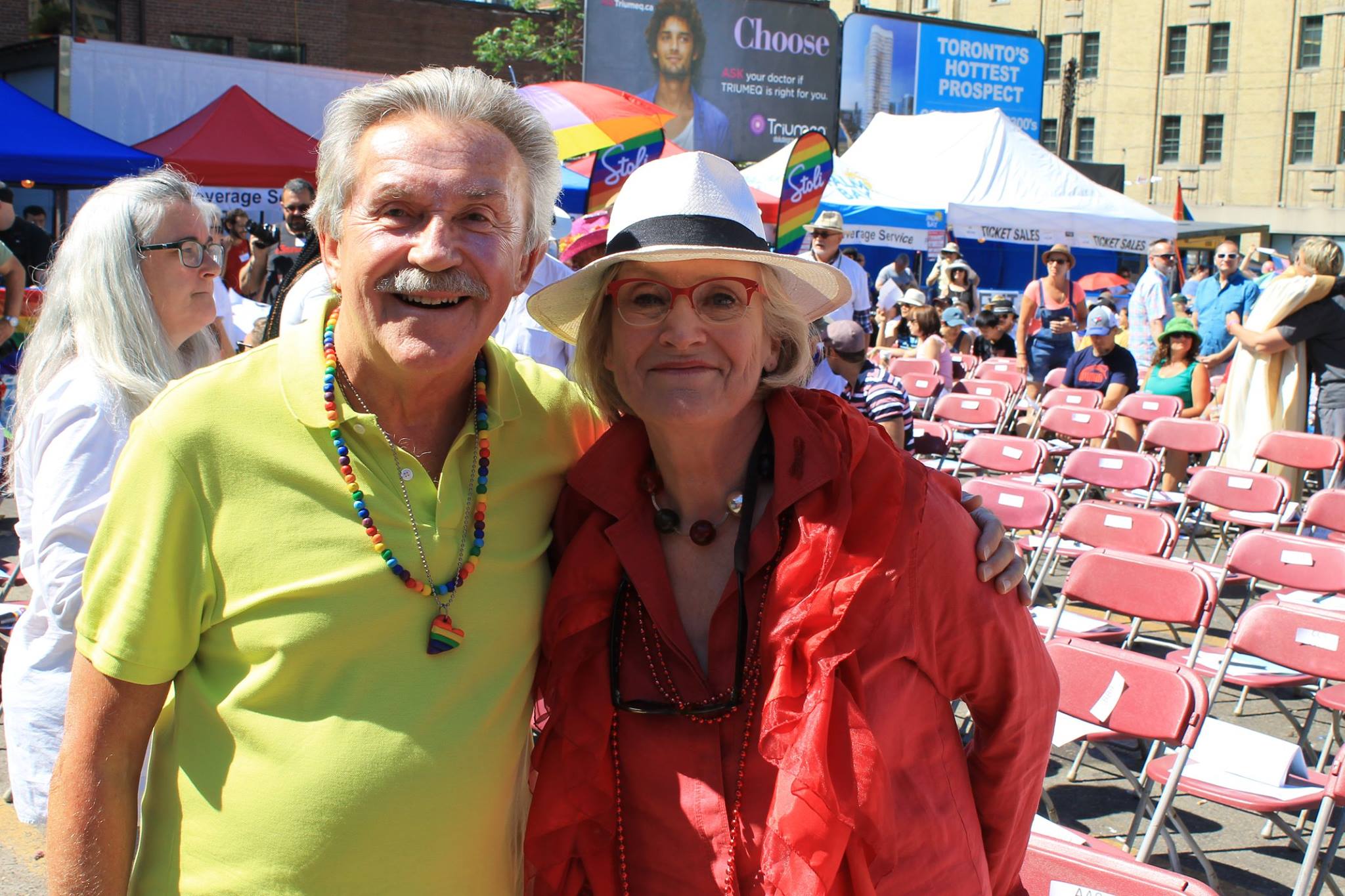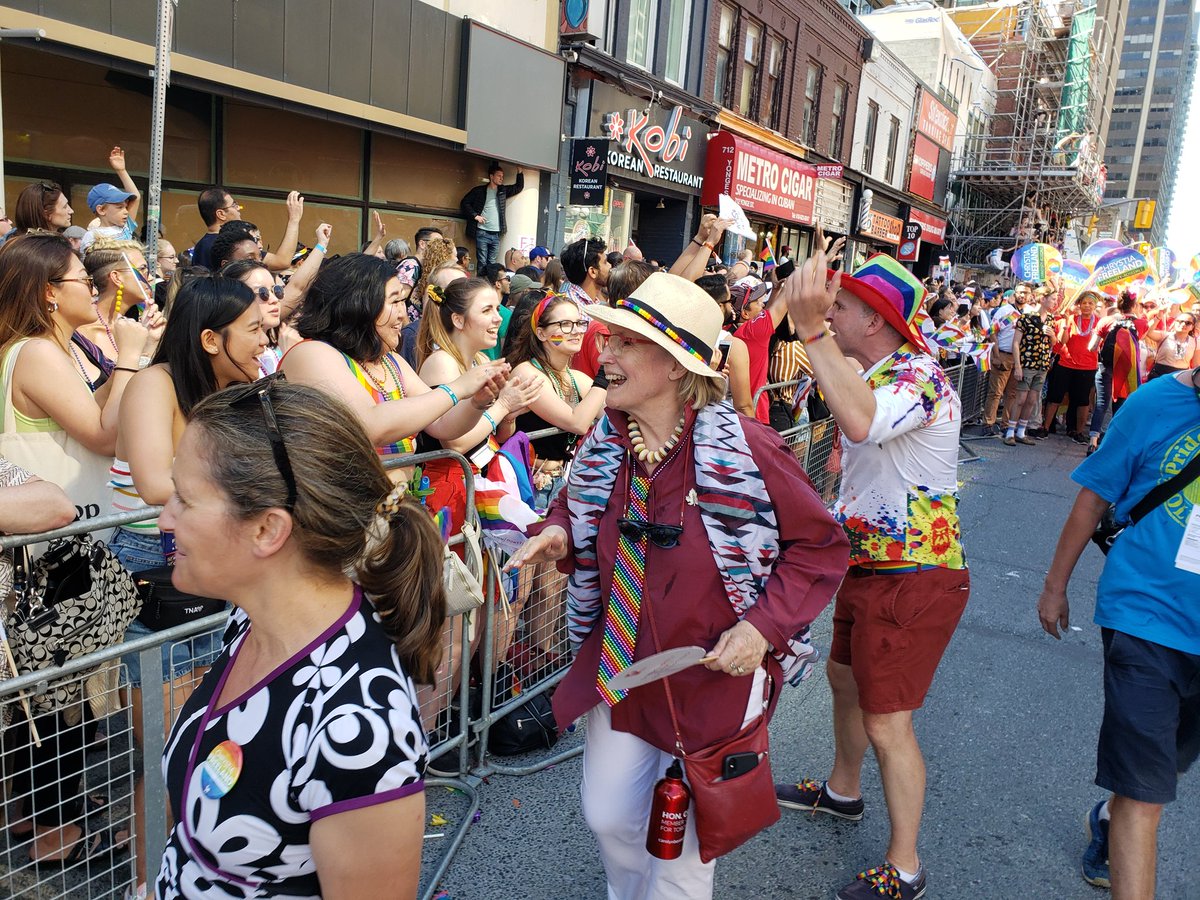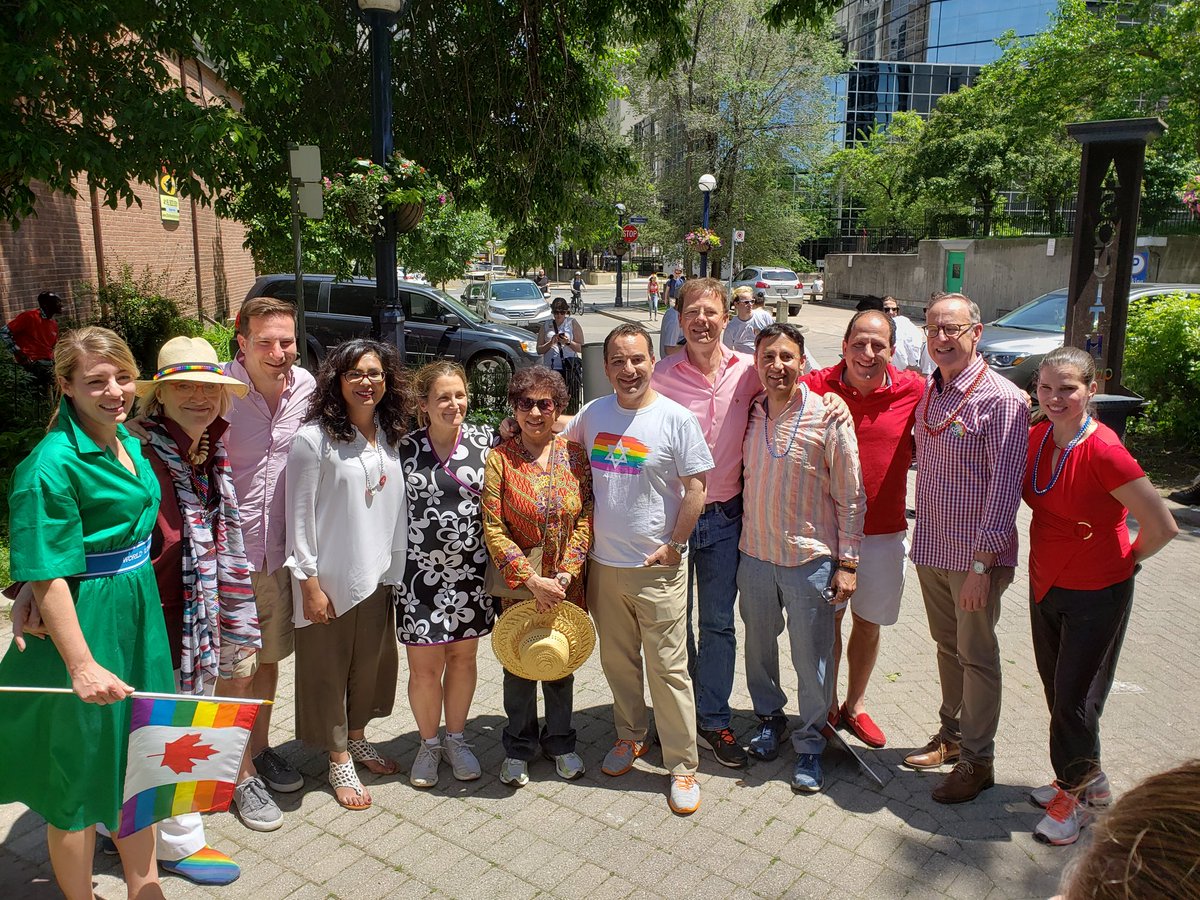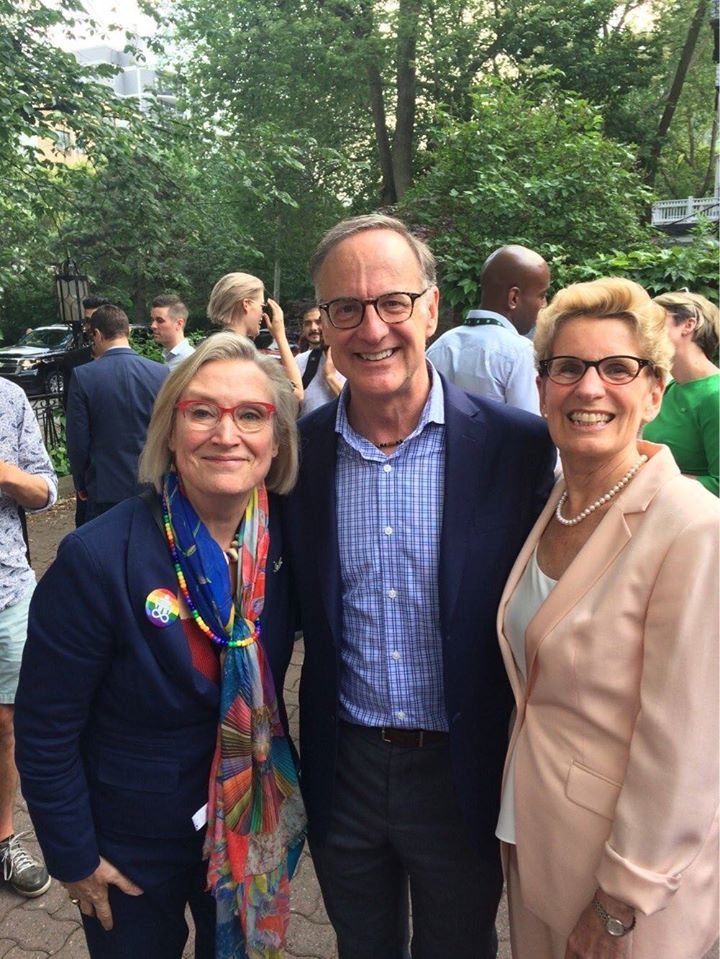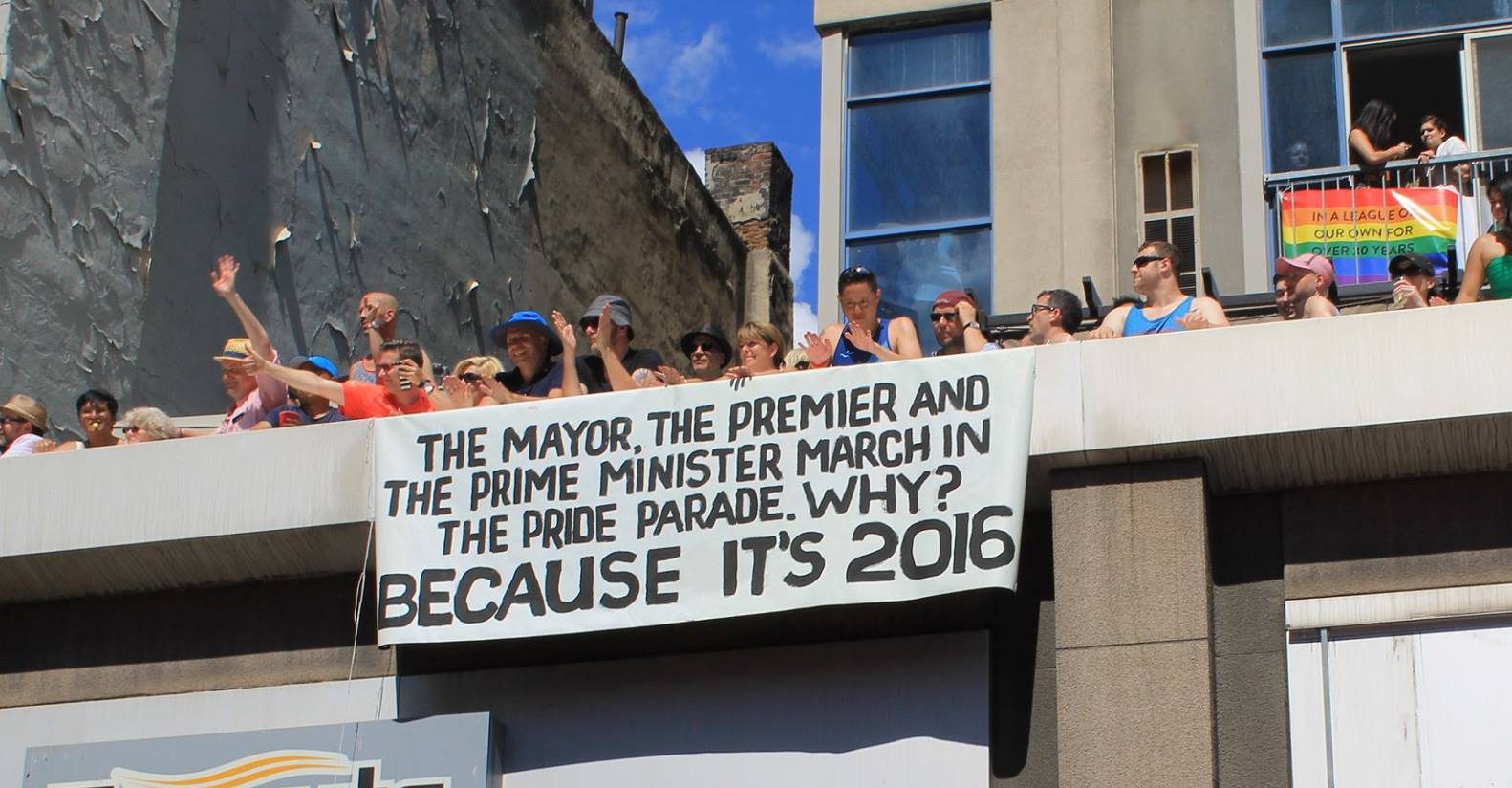 Dear Friends and Neighbours,
COVID-19 has meant the cancellation of many Festivals and Celebrations but this weekend we have to ensure that it is full of rainbows. Pride Toronto has launched Virtual Pride with a full calendar of events. Check it out at their website here. It is so important that we are able to celebrate the PRIDE of the LGBT2S and gender diverse community together – while apart.
This would have been my 25th PRIDE. I remember so clearly 1995 marching with Mayor Barbara Hall, George Smitherman and MPs Bill Graham and Svend Robinson.
I remember being so moved by parents and friends marching with PFLAG with the best signs: the name of their town - Paris, Napanee, Orillia - and their messages: 'The Religious Right is wrong' and 'Silent minority is a majority'. We have learned so much from these courageous parents swaying Parliamentary Committees and their warm hospitality at their annual PRIDE breakfast.
I remember being so proud when in 2001 The Globe and Mail reported that Toronto's Pride parade had become "a Canadian institution."
I have many fond memories of PRIDE heroes like Michelle Douglas and Mark Tewksbury and Two-Spirit Elder Ma-Nee Chacaby.
Every year, those of us marching in PRIDE have had the opportunity to look into the faces of the million people lining the streets of the parade route. It is the face of Canada:  the diversity, the children on the shoulders of their parents, all welcoming the beads being thrown, and chanting 'Happy Pride!'
I am so thrilled that we will still be able to attend 'Church on Church' virtually. I hope that even more of us will be able to be inspired by the music and the celebration of The MCC Toronto's 28th Annual Pride Celebration Service on June 28 at 11 a.m.
I grew up in a flower shop. The amazing designers at Eunice Denby Flowers often brought their same-sex partners to the Christmas party. My Dad, a Sergeant Major in WWII was completely OK with this. My mother had many friends who never married but had 'best friends' who were clearly their 'significant other'.
I remember in 1998 after I was asked to speak in the House of Commons on the response to the Supreme Court decision in Rosenberg. Svend Robinson called me to thank me for my remarks but asked why I'd mentioned that I had been raised in a flower shop. He was worried that contributed to a stereotype. I was proud to explain to him that my relationships with Ron B and Ron M and their partners were hugely important in my very early understanding of 'love is love'.
As a new family doctor, I was 'chatted by CHAT.' The Community Homophile Association Toronto sent 'secret shoppers' into doctors' offices to ascertain safe and gay-positive practices. I was then on the front line. I was there to hear the stories of so many LGBTQ patients and of the appalling discrimination they faced in employment, housing and health care. I had to tell some of my patients they had AIDS. I was there at deaths and funerals. It was a time for advocacy. It was a time to change the story. It was a time for Canada to lead.
I remember the poignant discussion of same-sex marriage legislation in our caucus in 2005. I remember Andy Scott being challenged as to why he had supported the Reform motion in 1999 supporting the traditional definition of marriage and was now supporting government legislation on same-sex marriage. He said: 'Last time I was voting for my parents, this time I am voting for my children."
This 2020 PRIDE, my friend and fellow MP Rob Oliphant reminds us of the steady progress we have made from protest to celebration, from anger to fun. He is also asking us to be outward looking as we work to ensure that the LGBTQ2S+ community around the world are able to live in safety and dignity and PRIDE. At the same time, we have to address the unconscious bias and systemic discrimination that persists in Canada. There is much more work to do, and much determination to complete it. 
So 'Happy PRIDE!' Celebrating together - while apart!

---
TOWNHALL ON THE ENVIRONMENT
Sunday, June 28 @ 3:00pm
A Facebook Live Event
---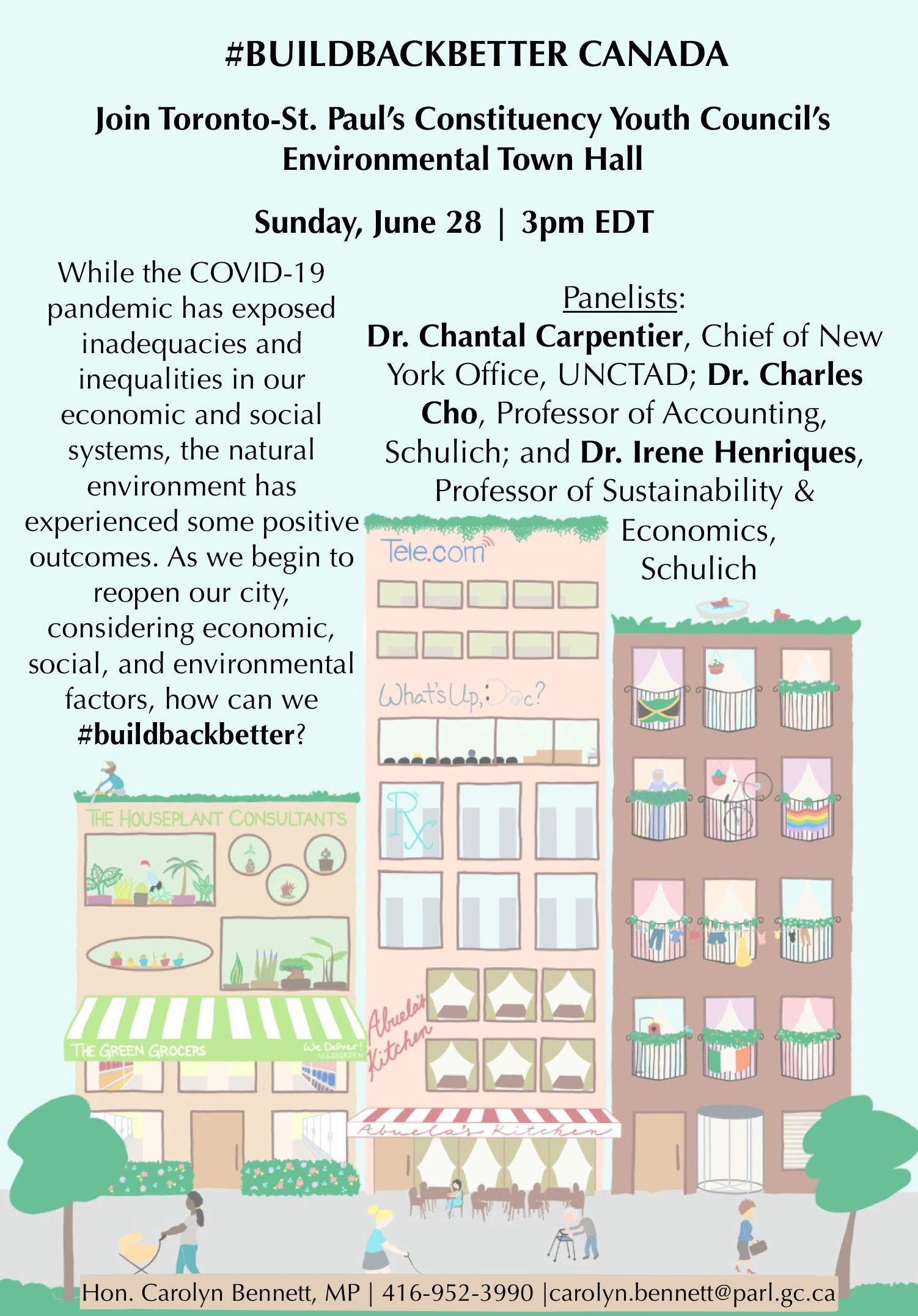 As we consider our #COVID19 recovery and begin reopening our cities, how can we #BuildBackBetter economically, socially, and environmentally for an even better Canada?
Our amazing Toronto-St. Paul's Constituency Youth Council is hosting an Environmental Town Hall this Sunday June 28 at 3PM!
Panelists:
Dr. Chantal Line Carpentier, Chief of UNCTAD New York
Dr. Charles Cho, Professor & the Erivan K. Haub Chair in Business & Sustainability Schulich School of Business - York University
Dr. Irene Henriques, Professor of Sustainability Schulich School of Business - York University
Hon. Jonathan Wilkinson, Minister of Environment and Climate Change
The conversation will be moderated by the amazing Toronto-St. Paul's CYC member Kehkashan Basu! You can participate in the Town Hall this Sunday, June 28 at 3PM on my Facebook page. We hope to see you there for this important conversation!
---
CELEBRATE CANADA #TogetherWhileApart
---
GET A CELEBRATE CANADA TOGETHER LAWN SIGN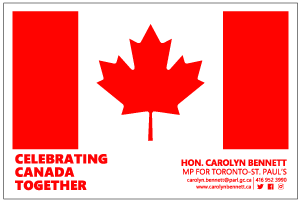 I have loved seeing all the lawn signs celebrating our 2020 graduates. Our office has created Celebrating Canada Together lawn signs available to anyone in the riding to help show our Canada Day pride throughout Toronto-St.Paul's.
Fill out the form here to request a complimentary sign. We will arrange a physically distanced drop-off.
#CelebratingWhileApart
This week we are collecting pics of your #CanadaDay art and decorations! Send them to us at [email protected]. or share them on social media: tag me and use the hashtag #CelebratingWhileApart.
We want this to be the best Canada Day ever, #CelebratingWhileApart.
CANADIAN HERITAGE'S CANADA DAY ONLINE
Canada Day is a one of a kind event that brings together Canadians across the whole country. This is why, in light of the current and ongoing COVID-19 pandemic and the government's priority of keeping Canadians safe, Canadian Heritage has decided to host Canada Day online in a way that will bring all Canadians together and allow them to express their national pride in a virtual environment. Visit the Canada Day online website to learn more and download a virtual Celebration Kit.
---
LATEST ANNOUNCEMENTS
---
CANADA STUDENT SERVICE GRANT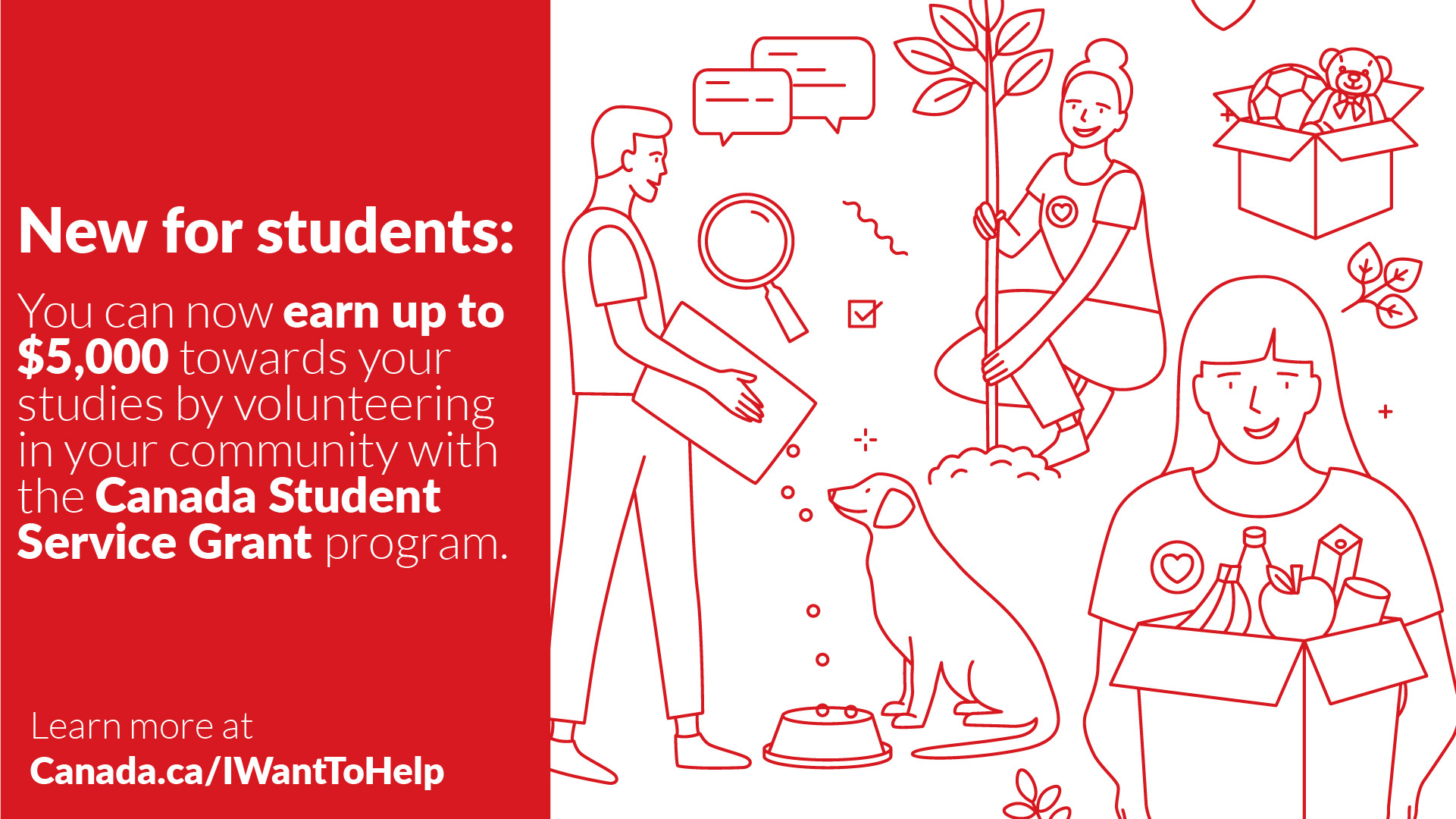 Post-secondary students and recent graduates are facing unique and unprecedented challenges because of COVID-19. There are fewer jobs, and many co-op, internship, and community service placements have been cancelled. At the same time, not-for-profits are seeing an increased demand for their services and thousands of Canadians who want to be a part of the solution, which opens up opportunities for students in their communities.
This week our government announced the launch of the Canada Student Service Grant (CSSG), which will support post-secondary students and recent graduates as they volunteer to serve in their communities' COVID-19 response and gain valuable experience at the same time. The CSSG will provide these volunteers with a one-time payment of between $1,000 and $5,000 based on the number of hours they serve. To find not-for-profit organizations looking for help during the pandemic, post-secondary students and recent graduates can use the new I Want to Help platform, which also launched today.
---
RESOURCES
---
As the situation is changing daily, please check the following websites for daily updates in Toronto and across Canada:
or download the Canada COVID-19 app.
BENEFITS FINDER
The last few months have been difficult– so our government has put in place a number of measures to support Canadians. If you need support, visit Canada.ca/coronavirusbenefits and fill out the survery for a quick and trusted way to see what programs may be available to you.
CRA MY ACCOUNT
Do you have an online CRA account yet? My Account, the Canada Revenue Agency's secure portal, lets Canadians across the country view and manage their tax and benefit affairs quickly, conveniently, and securely… all online. You can apply for many of the COVID-19 emergency benefits, includng the Canada Emergency Response Benefit and the Canada Emergency Student Benefit, online through your CRA My Account. Don't have an account yet? Watch this video for tips on how to register: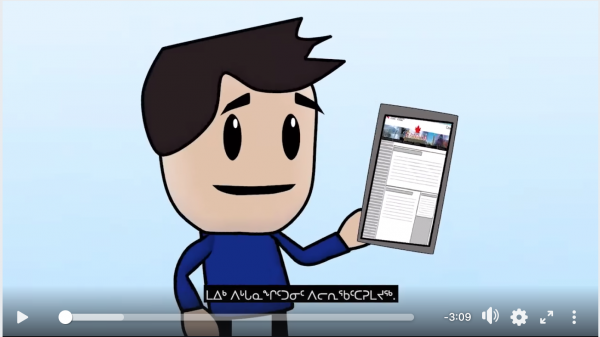 ---
SUPPORT OUR COMMUNITY
---
SUPPORT BLACK OWNED BUSINESSES
Buying from Black owned businesses is one way people across the city can help support Black members of the community. BlogTO has put together a list of Black owned businesses currently open in Toronto-St. Paul's and across Toronto that you can support right now. Find it here.
ST. CLAIR SUPPORTS THE STOP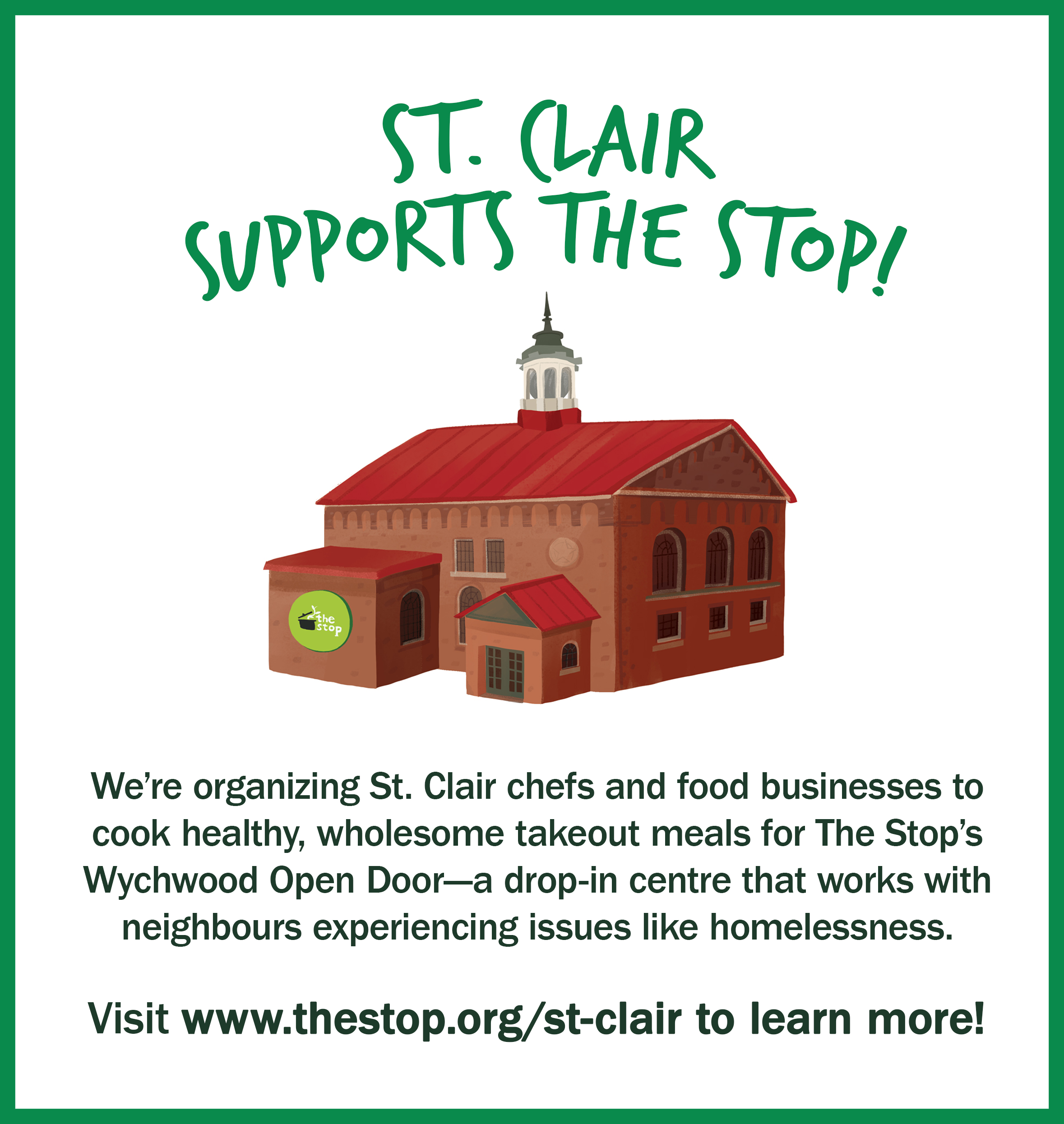 COVID-19 has hit the West Toronto community hard. Local restaurants and food businesses are fighting to stay in business, while thousands of our neighbours are struggling to keep food on the table.
You can help preserve the rich character of the Toronto-St. Paul's community and support our most vulnerable neighbours with one donation! The Stop Community Food Centre is raising money for local restaurants to cook meals for their Open Door program at 729 St. Clair West. To learn more visit: thestop.org/st-clair
OPEN FOR BUSINESS
Now more than ever, local business that make our main streets vibrant need our help. Find out what stores are open, or what restaurants are offering takeout and delivery. The following BIAs have put together lists of businesses that are still open, albeit doing things a bit differently. If you can, participate in takeout Wednesday (or Friday or Saturday)! Let's do what we can to support our local businesses:
FEED THE FRONTLINES
Feed the Frontlines TO is an extraordinary initiative supporting local businesses by feeding our frontline heroes. Amazing to see the businesses of #TOStPauls pitching in. If you can, please help this great initiative: https://twitter.com/feedthefrontto
---
MENTAL HEALTH SUPPORT
---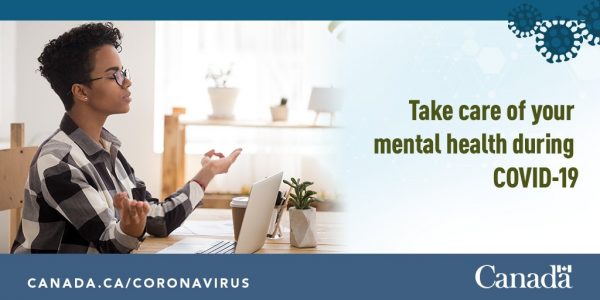 WELLNESS TOGETHER CANADA
COVID-19 has changed the daily lives of people around the world. During these difficult times, it is critical that Canadians be able to obtain credible information and access services to support their mental health and wellbeing. That's why our government launched a portal dedicated to mental wellness: Wellness Together Canada.
This portal will connect Canadians to peer support workers, social workers, psychologists and other professionals for confidential chat sessions or phone calls, and will make it easier to find credible information and help address mental health and substance use issues.
KID'S HELP PHONE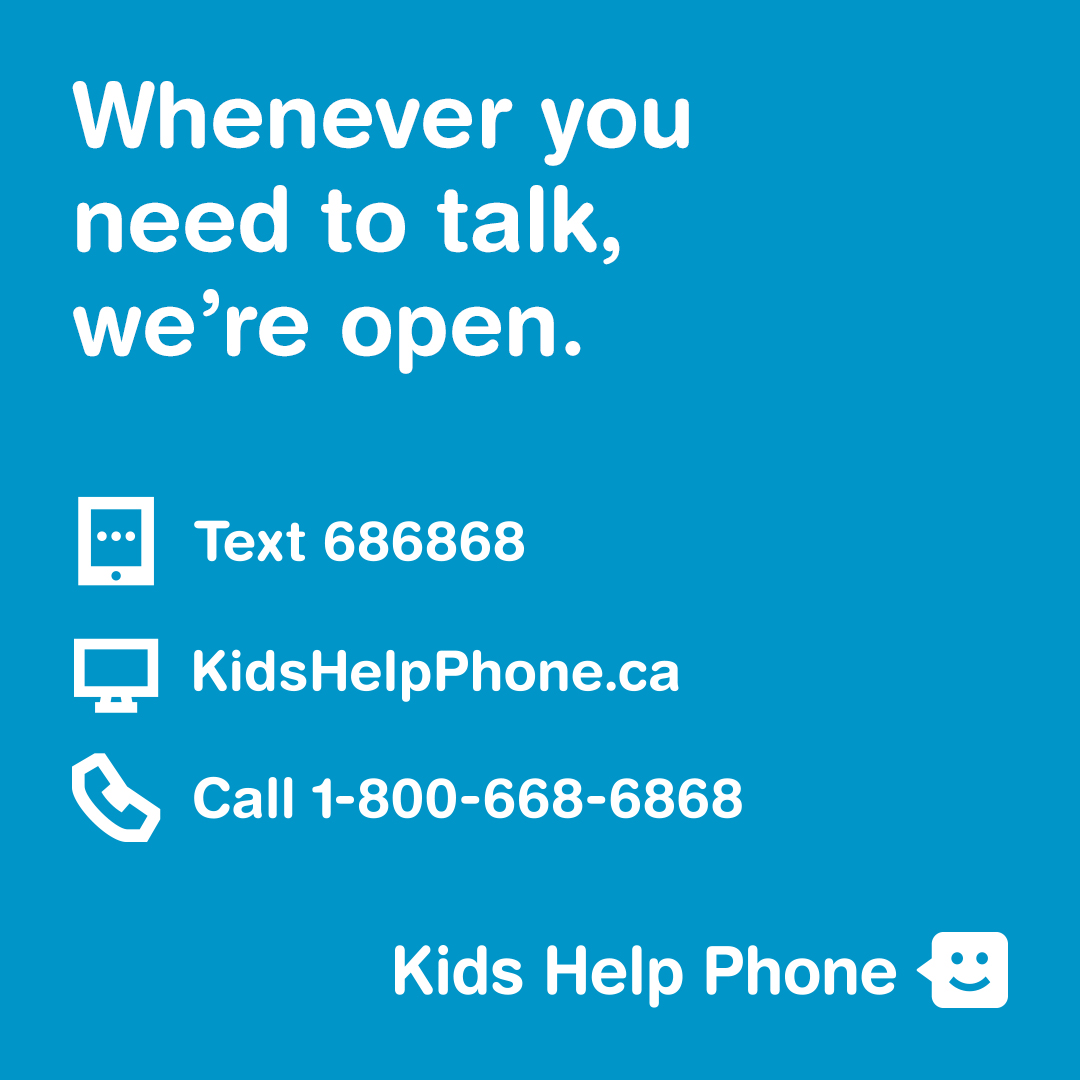 Although we're far apart physically, our young people must feel help is close. That is why our government announced $7.5 million in funding for Kids Help Phone. Kids Help Phone is a remote mental health service that connects youth with professional counselling, information and referrals across Canada without any face-to-face contact. Contact Kids Help Phone at 1-800-668-6868, by texting 686868, or by going online to kidshelpphone.ca.
---
STAY SAFE
---
In an effort to prevent the spread of COVID-19 within communities and across the country, all Canadians are advised to:
Avoid crowded places and non-essential gatherings
Avoid common greetings, such as handshakes or hugs
Keep a distance of at least a hockey stick length away from others
Wear a non-medical mask or face covering while out in public when it is not possible to maintain a 2-metre physical distance from others, particularly in crowded public settings such as stores, shopping areas and public transportation
Limit contact with people at higher risk, such as older adults and those in poor health
Wash your hands often with soap and water for at least 20 seconds. Use alcohol-based hand sanitizer if soap and water are not available
Avoid touching your face
HOW TO WEAR A NON-MEDICAL FACE MASK PROPERLY
Health Canada has released a video showing how to properly wear a non-medical mask or face covering to limit the spread of COVID-19 when physical distancing is difficult. Watch it here: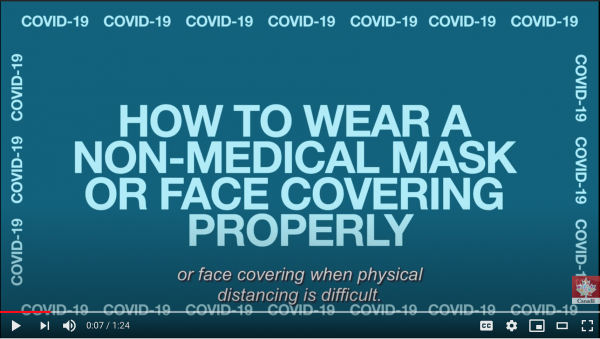 ---
The constituency office is closed to walk-in visits but my team and I are here for you and will continue to serve residents of  #TOStPauls.
Our office is fully operational by phone and by email. You can call us at 416-952-3990, or email [email protected] for assistance in any federal matter.