This letter was  first sent as an email to our constituents.  To receive regular updates from our office regarding COVID-19, sign up using the "Get Updates" link in the menu.
---
Dear Friends and Neighbours,
The shocking revelations this week in the report of the Canadian Forces on their experience in five long-term care facilities have upset every single one of us. Unfortunately, the report has confirmed our suspicions that understaffing and cost containment priorities have resulted in totally unacceptable quality of care for those Canadians who built this country and fought for our freedom. Over 80% of the deaths from COVID-19 in Canada have been residents of long-term care facilities.
Over the past years, those of us who have supported family members admitted to long-term care have known the value of hiring a full-time Personal Care Worker to be with our loved one. It was clear that there had to be someone there to make sure they ate, were clean and dry, and had the attention and stimulation of a caring person. We knew that there didn't seem to be the staff or the volunteers to keep all the patients safe. Somehow we knew that wasn't quite right.
I remember how hard my father-in-law worked to help other patients during his daily visits to his wife suffering from Alzheimer's Disease. In my visits to the long-term care facilities in Toronto-St. Paul's, I have been so impressed with the truly committed staff. It was very clear how much they loved their work. It just seemed that if the level of care required increased, it was increasingly difficult for them to meet those needs.
I have heard some people say this is a societal issue. I'm not sure what that means. I do not believe it is 'society' that makes rules not to inspect Nursing Homes, or not to transfer patients to hospital, or to be refused a bed in the ICU because of their date of birth.
Still, this Covid-19 pandemic has raised concerns about the pandemic of ageism. I remember an unpleasant conversation from my apartment in Ottawa with a resident in an ER where my Dad had been taken with pneumonia and congestive heart failure. Three times she told me that he was 93. Three times I told her that I knew how old my father was. I explained that as pneumonia and heart failure are reversible conditions that if he needed help breathing in the ICU until the antibiotics and diuretics began to work, I expected that to happen. My Dad got better without needing the ICU, but I remember thinking that as an MD I had been able to firmly take a stand. I worried that other families wouldn't have been able to question the clear ageism in the choices being put in front of them.
Over twenty years ago the UN proclaimed the Year of Older Persons. Recently on CBC Radio, Margaret Gillis, President of the International Longevity Centre at the University of Ottawa, eloquently raised the need for Canada as a global leader in human rights to stand up and lead the fight for a UN Convention on the Rights of Older Persons.
We have a lot to turn around, and there have been positive signs. The 'seen and not heard' approach for children and older persons has been changing. We see movement towards multigenerational living, ageing in place, home care not just focussed on post-discharge, financial security for seniors, and better end of life care are giving older persons real choices.
As part of my journey with First Nations, Metis and Inuit, I am now convinced I would rather grow up to be an Elder than elderly. During Covid-19, Indigenous communities have made it clear to us that protecting their elders, knowledge-keepers and language speakers was a priority. They strictly executed their pandemic preparedness plans. They have shown truly impressive results. When the beloved Elder on Namgis Nation passed away in North BC of Covid-19, all First Nations mourned their loss. They redoubled their efforts coast-to-coast-to-coast to protect their communities and their elders. When youths being youths were caught not abiding physical-distancing rules, they were reminded of the importance of protecting their elders. It has worked.


My Elders: Doris Anderson, Ursula Franklin & Margaret Chambers
Every day, I miss my 'Elders'; those wise women - Doris Anderson, Ursula Franklin, Margaret Chambers - who inspired me to look at things differently and find solutions. They knew their rights and exercised them. They would want us to keep fighting.
There is a growing call for an inquiry into long-term care institutions. I believe any inquiry should be much broader. I would love your views. Dismissing older persons as 'elderly' with diminished rights has to stop. Governments, policies, budgets and society should ensure that older persons can live in dignity with real choices and enjoy the proper respect of elders.
Stay safe,

---
LATEST ANNOUNCEMENTS
---
CANADA EMERGENCY COMMERCIAL RENT ASSISTANCE
Applications for Canada Emergency Commercial Rent Assistance (CECRA) are now open for small businesses. With this program, property owners will reduce rent by at least 75% for the months of April and May (retroactive), and June, for their small business tenants. CECRA will cover 50% of the rent, with the tenant paying up to 25% and the property owner forgiving at least 25%. Applications are being accepted by the CMHC now. We encourage property owners to do their part and take advantage of the program.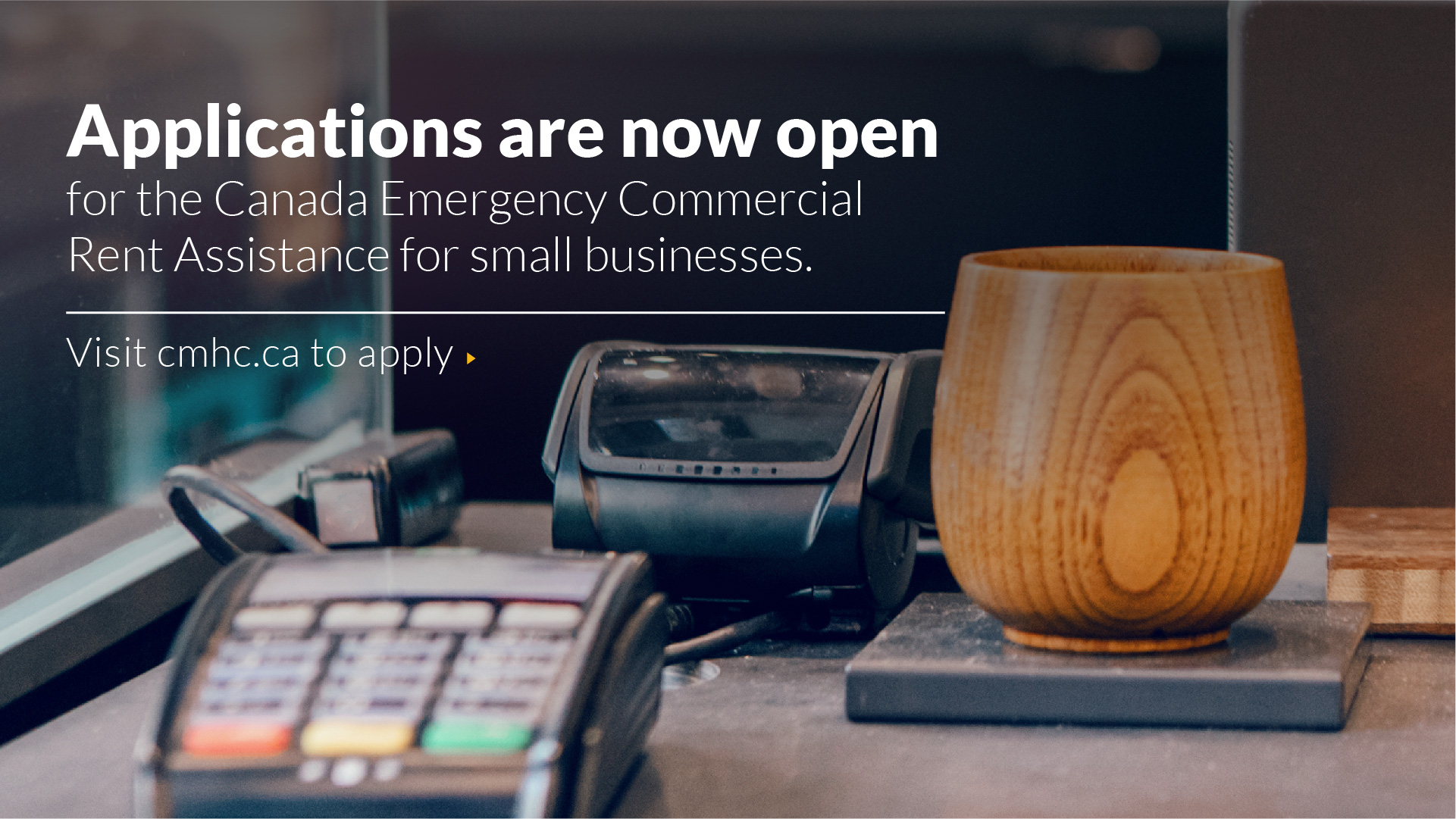 LAUNCH OF THE BUSINESS RESILIENCE PHONE SERVICE
Canada's small- to medium-sized businesses, not-for-profits and charities have been hit hard by the COVID-19 pandemic, and they need our support. That is why our government has launched the Business Resilience Service, which will provide Canadian business with customized financial guidance – from navigating tax regulations and government supports, to planning their path to recovery.
Set up in partnership with the Canadian Chamber of Commerce, this free hotline will be operated by 125 business advisers and chartered accountants from the Chartered Professional Accountants of Canada. The Business Resilience Service will be provided for four weeks from Monday, May 25.
Small businesses with pressing financial needs are encouraged to call the following number 7 days a week: 1-866-989-1080.
---
RESOURCES
---
As the situation is changing daily, please check the following websites for daily updates in Toronto and across Canada:
or download the Canada COVID-19 app. The last few months have been difficult– so our government has put in place a number of measures to support Canadians.
BENEFITS FINDER
If you need support, visit Canada.ca/coronavirusbenefits and fill out the survery for a quick and trusted way to see what programs may be available to you.
CRA MY ACCOUNT
Do you have an online CRA account yet? My Account, the Canada Revenue Agency's secure portal, lets Canadians across the country view and manage their tax and benefit affairs quickly, conveniently, and securely… all online. You can apply for many of the COVID-19 emergency benefits, includng the Canada Emergency Response Benefit and the Canada Emergency Student Benefit, online through your CRA My Account. Don't have an account yet? Watch this video for tips on how to register: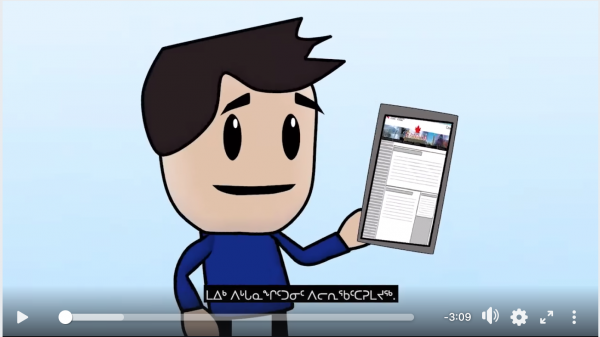 ---
SUPPORT OUR COMMUNITY
---
ST. CLAIR SUPPORTS THE STOP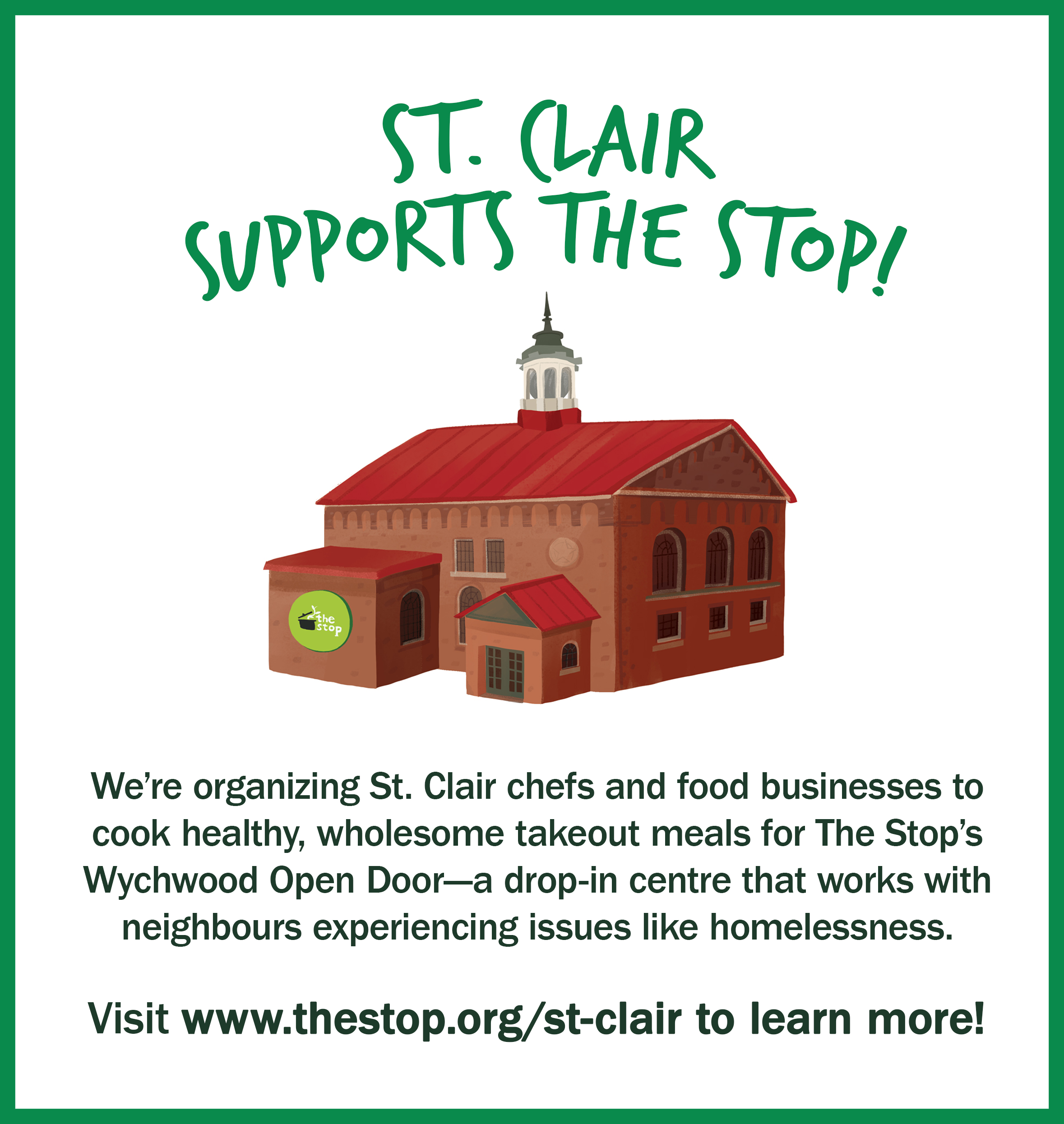 COVID-19 has hit the West Toronto community hard. Local restaurants and food businesses are fighting to stay in business, while thousands of our neighbours are struggling to keep food on the table.
You can help preserve the rich character of the Toronto-St. Paul's community and support our most vulnerable neighbours with one donation! The Stop Community Food Centre is raising money for local restaurants to cook meals for their Open Door program at 729 St. Clair West. To learn more visit: thestop.org/st-clair
OPEN FOR BUSINESS
Now more than ever, local business that make our main streets vibrant need our help. Find out what stores are open, or what restaurants are offering takeout and delivery. The following BIAs have put together lists of businesses that are still open, albeit doing things a bit differently. If you can, participate in takeout Wednesday (or Friday or Saturday)! Let's do what we can to support our local businesses:
FEED THE FRONTLINES
Feed the Frontlines TO is an extraordinary initiative supporting local businesses by feeding our frontline heroes. Amazing to see the businesses of #TOStPauls pitching in. If you can, please help this great initiative: https://twitter.com/feedthefrontto
---
MENTAL HEALTH SUPPORT
---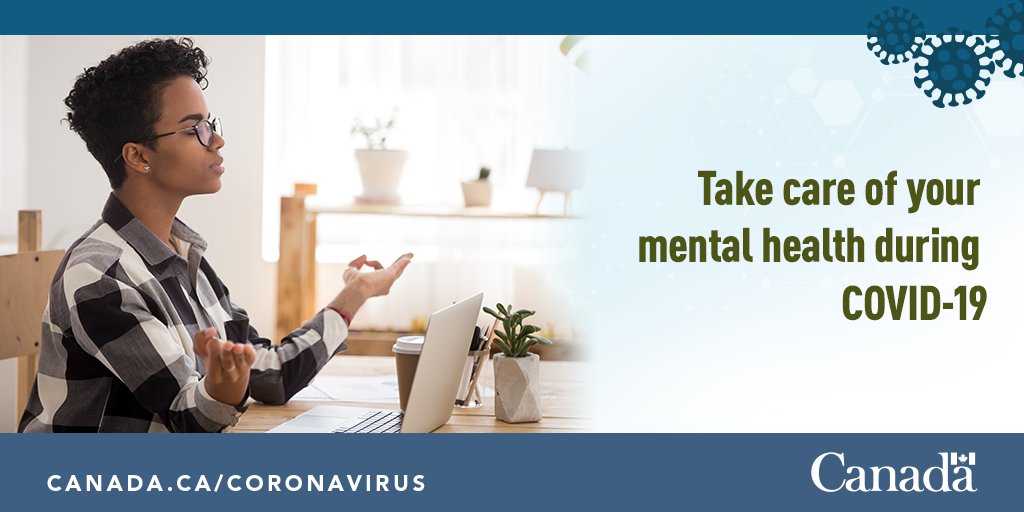 WELLNESS TOGETHER CANADA
COVID-19 has changed the daily lives of people around the world. During these difficult times, it is critical that Canadians be able to obtain credible information and access services to support their mental health and wellbeing. That's why our government launched a portal dedicated to mental wellness: Wellness Together Canada.
This portal will connect Canadians to peer support workers, social workers, psychologists and other professionals for confidential chat sessions or phone calls, and will make it easier to find credible information and help address mental health and substance use issues.
KID'S HELP PHONE
Although we're far apart physically, our young people must feel help is close. That is why our government announced $7.5 million in funding for Kids Help Phone. Kids Help Phone is a remote mental health service that connects youth with professional counselling, information and referrals across Canada without any face-to-face contact. Contact Kids Help Phone at 1-800-668-6868, by texting 686868, or by going online to kidshelpphone.ca.
---
STAY SAFE
---
In an effort to prevent the spread of COVID-19 within communities and across the country, all Canadians are advised to:
Avoid crowded places and non-essential gatherings
Avoid common greetings, such as handshakes or hugs
Avoid unnecessary visitors to your home
Avoid all non-essential trips in your community
Keep a distance of at least a hockey stick length away from others
Wear a non-medical mask or face covering while out in public when it is not possible to maintain a 2-metre physical distance from others, particularly in crowded public settings such as stores, shopping areas and public transportation
Limit contact with people at higher risk, such as older adults and those in poor health
Wash your hands often with soap and water for at least 20 seconds. Use alcohol-based hand sanitizer if soap and water are not available
Avoid touching your face
---
The constituency office is closed to walk-in visits but my team and I are here for you and will continue to serve residents of  #TOStPauls.
Our office is fully operational by phone and by email. You can call us at 416-952-3990, or email [email protected] for assistance in any federal matter.