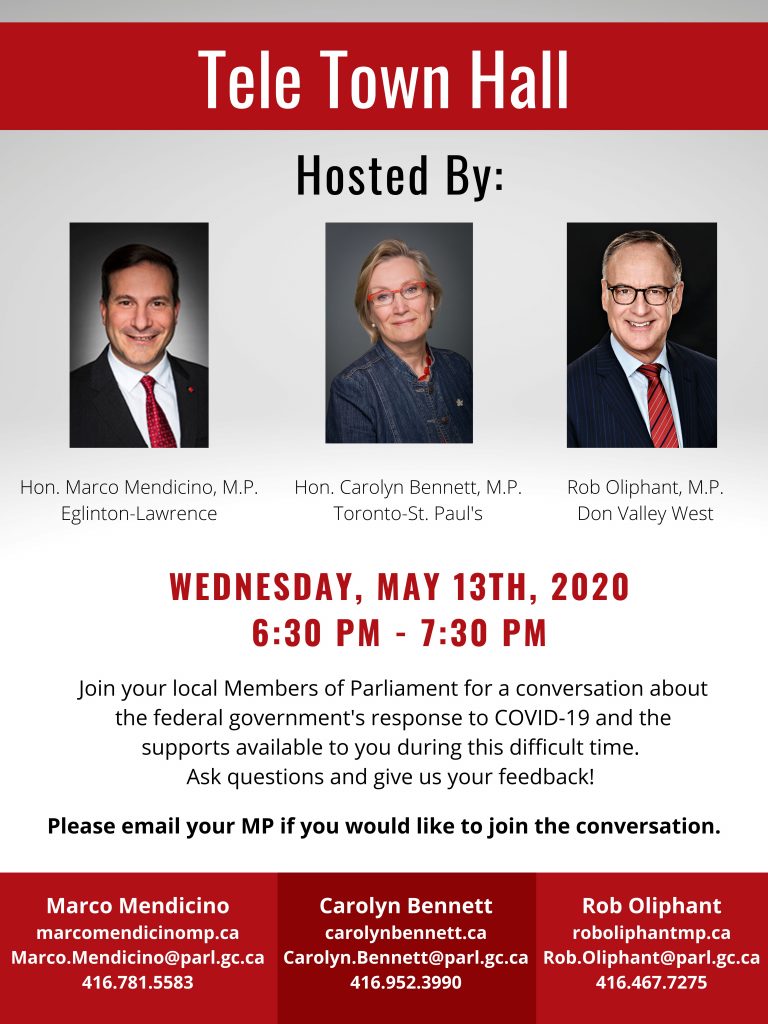 On Wednesday, May 13, 2020 MPs Rob Oliphant, Hon. Marco Mendicino and I hosted a special tele-town hall to discuss the federal government's response to COVID-19 and the supports available to you during this difficult time.
I want to thank the over 10,000 people who joined me and my fellow MPs.  It was an important conversation. We were very grateful for the thoughtful comments and questions on the response to date to COVID-19:
testing and tracing vs screening and serology;
mental health supports;
use of personal masks;
the state of the economy and the needs of cities and the TTC;
stresses on Seniors; and
the future of border restrictions.
During the call, we asked three polling questions:
Q1:
As you are dealing with the COVID-19 situation, what is your family's primary concern?
A1: 
72.4% – Your or Your Family's Health
12.5% – Finances
3.4% – Job
3.4% – Business
8.3% – Support for Youth or Students
Q2:
What is your preferred source for obtaining information on COVID-19?
A2:
6.6% – Social Media
59.9% – Television and Radio
21.4% -Printed or Online Newspapers
8.8% – Government Websites or Apps
3.4% – Other Sources
Q3:
Do you think the Federal Government is responding effectively to the COVID-19 crisis.
A3:
76.2% – Yes
9.3% – No
14.5% – Unsure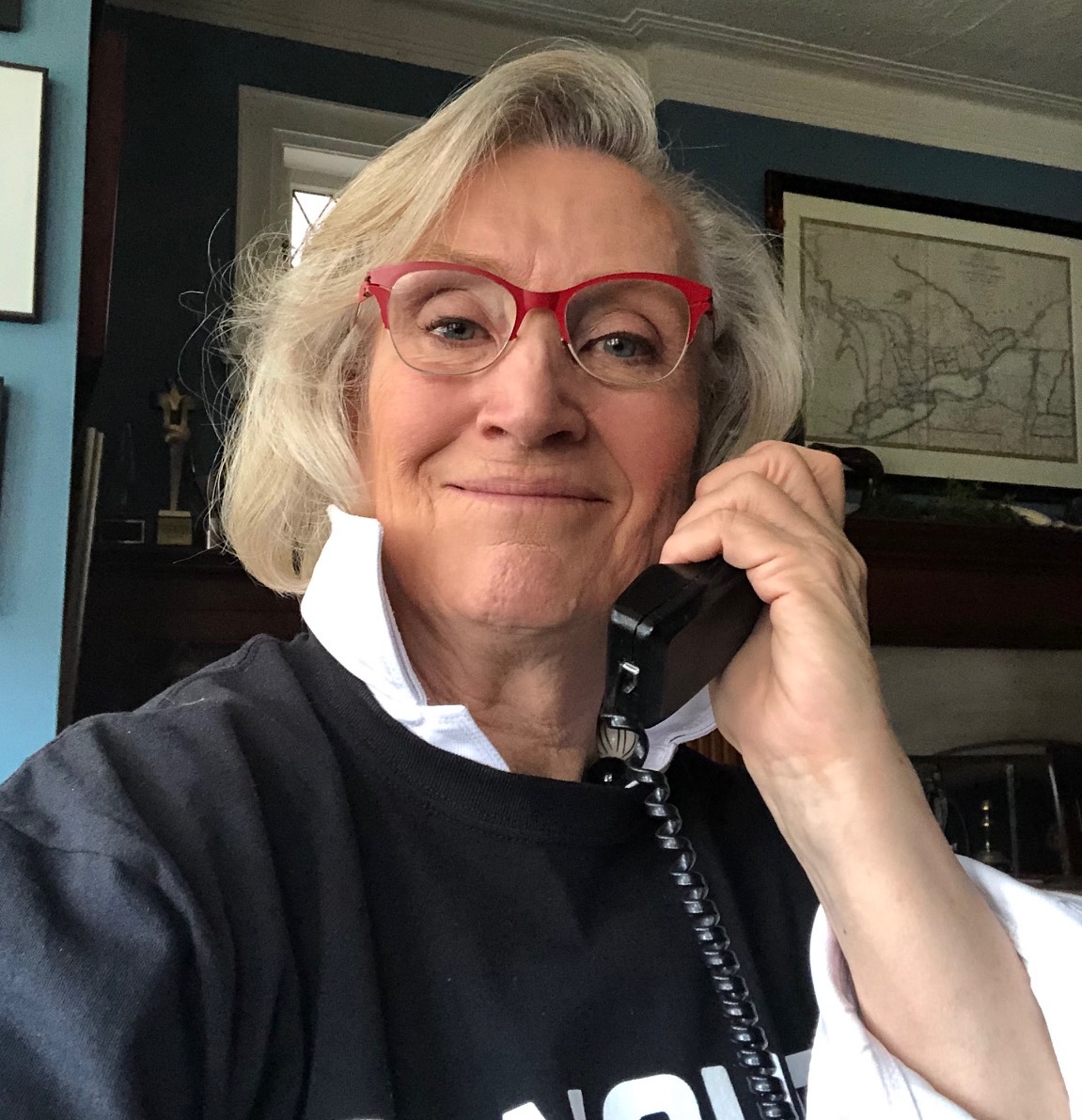 We also heard clearly the need to #BuildBackBetter as we begin the recovery phase of the pandemic – economically and socially – especially with respect to mental health and ongoing support for local businesses.
We were particularly impressed by a young student caller asking about education. Having the participation of young people seemed to be an advantage of the technological solve for the inability of us to have in-person Town Hall meetings and Neighbourhood Checkups.
We will take this valuable feedback back to our caucus meetings as we work to ensure that all Canadians are receiving the help they need during this difficult time.