This letter was  first sent as an email to our constituents.  To receive regular updates from our office regarding COVID-19, sign up using the "Get Updates" link in the menu.
Dear Friends and Neighbours,
Last week the Speech from the Throne focussed on four themes that the people of Toronto-St. Paul's have made clear are their priorities:
We are facing the second wave. We are watching the numbers of cases climb. We are all on notice that it will be up to each one of us to do everything in our power to flatten the curve again. We need to keep ourselves, our families and our neighbours safe and ensure that we reduce the impact on our health care system as we wait for a vaccine and hopefully an effective treatment.
Last weekend at the Farmer's Market at Wychwood Barns, in the shops and at restaurants around Toronto-St. Paul's I was proud to see people wearing their masks, using hand sanitizer and keeping their distance. We cannot let up.  As the Prime Minister said "It's all too likely we won't be gathering for Thanksgiving, but we still have a shot at Christmas." 
We are adapting to being together while apart. Schools, Universities and Colleges are back but back to a new normal. The Jewish Holidays have been virtual.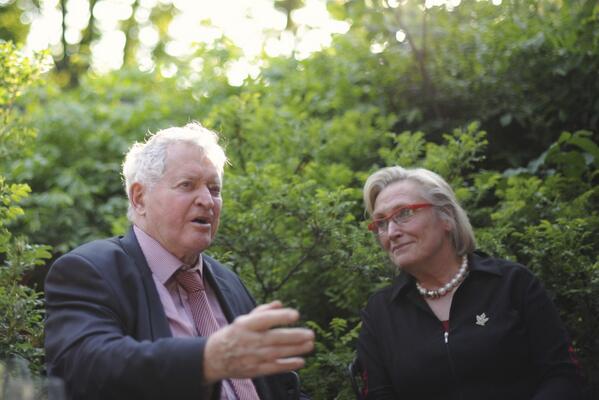 Carolyn with the Right Honourable John Turner</em
John Turner, former Prime Minister and constituent of Toronto-St. Paul's, passed away on September 19. Very few of us will be able to gather for his state funeral. We will miss him terribly. His mantra that "Democracy just doesn't happen" emphasized the role of citizens in our democracy. He often came to our events and always reinforced the importance of MPs taking the views of their constituents to Ottawa to ensure that policies and budget priorities were relevant and responsive to their needs and views.  
We will get through this.
When I was Minister of State (Public Health) we had another mantra: "Putting the 'Public' back into Public Health". We're counting on you so that we have a shot of gathering together once again soon. 
Take care. Stay safe. Be kind.

---
UPCOMING EVENTS
---
TOWN HALL ON PERSONS DAY
Sunday, October 18 @ 3 PM
A Facebook Live Event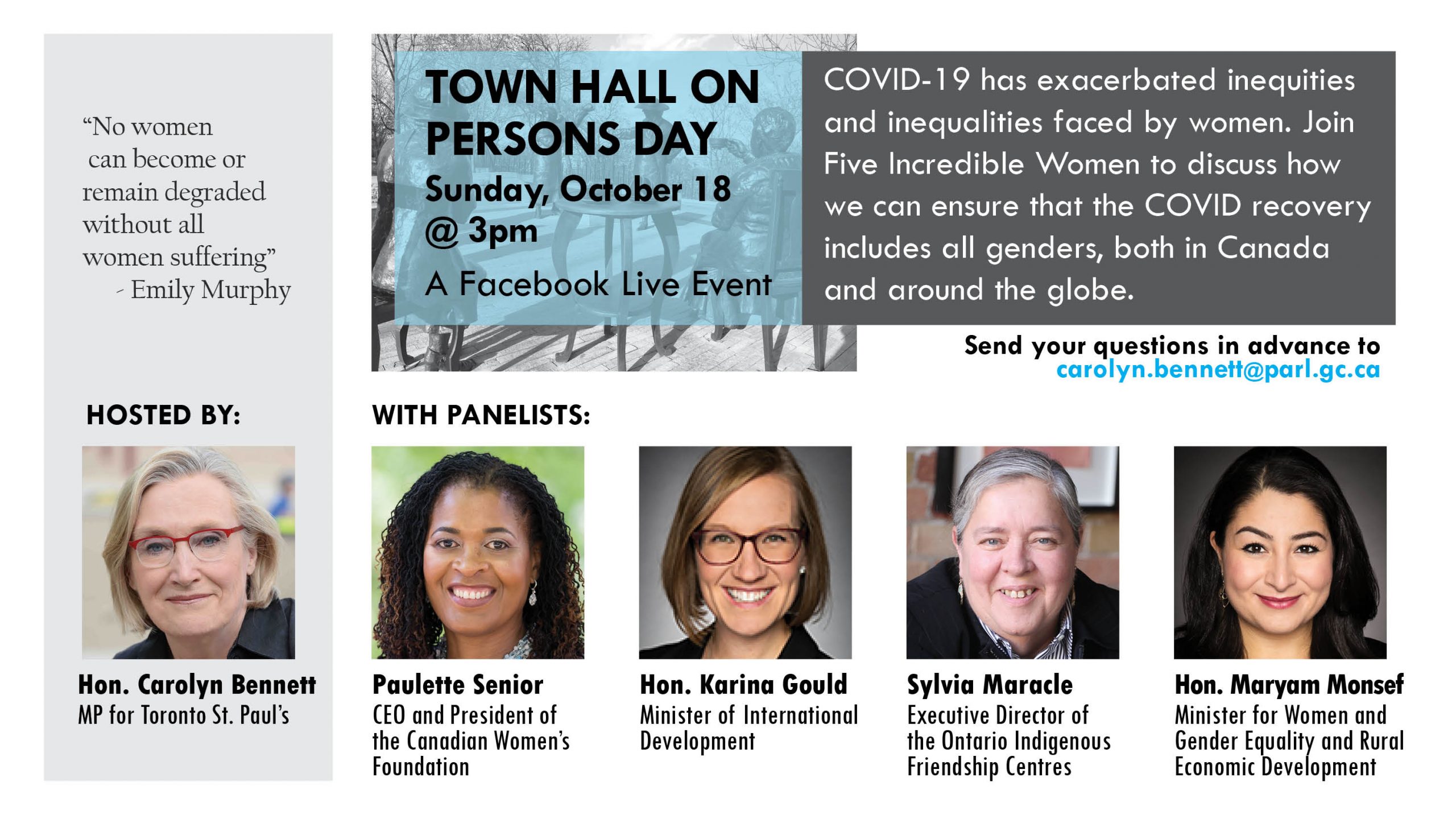 October 18 is Persons Day in Canada!
In 1927, five women: Emily Murphy, Nellie McClung, Louise McKinney, Irene Parlby and Henrietta Muir Edwards asked the Supreme Court of Canada to answer the question "Does the word 'person' in Section 24 of the BNA Act include female persons?" After five weeks of debate, the Supreme Court decided that it did not. Shocked by the Court's decision, the Famous Five took their case to the Judicial Committee of the Privy Council of Great Britain in London. On October 18, 1929, Lord Sankey, Lord Chancellor of Great Britain, announced:
"The exclusion of women from all public offices is a relic of days more barbarous than ours. And to those who would ask why the word 'person' should include females, the obvious answer is, why should it not?"
While this decision was a milestone victory, it did not advance equality rights for all women in Canada. In the decades that followed, many inspiring Black, Indigenous, and women of colour, worked tirelessly to ensure that women, in all of their diversity, were able to participate equally in all aspects of life in Canada.
Despite these efforts, Women continue to be confronted by systemic barriers that limit their involvement and frustrate their success in both public and private life. COVID-19 has brought these barriers into sharp resolution, with women in Canada being disproportionately impacted by the pandemic.
On October 18th, please join us as Five Women will gather in honour of the Famous Five to discuss how we can ensure that the COVID recovery not only includes, but strengthens the position of ALL women, both in Canada and around the globe.
Panelists:
Hon. Carolyn Bennett, MP for Toronto-St. Paul's and Minister of Crown-Indigenous Relations
Hon Karina Gould, MP for Burlington and Minister of International Development
Hon Maryam Monsef, MP for Peterborough—Kawartha and Minister for Women and Gender Equality and Rural Economic Development
Sylvia Maracle, Executive Director of the Ontario Federation of Indigenous Friendship Centres
Paulette Senior, CEO and President of the Canadian Women's Foundation
To pre-submit a question for the panelists, please email it to [email protected] up to 1 day prior to the event date. To participate in the Town Hall in real time, visit my Facebook page at www.facebook.com/carolyn.bennett.stpauls on October 18 at 3:00pm.
If you are not able to attend live, after the event you will find a recording of the event posted to our Facebook page and website.
---
TORONTO-ST. PAUL'S SUMMIT: BUILD BACK BETTER
Sunday, November 22 @ 3 PM
A Facebook Live Event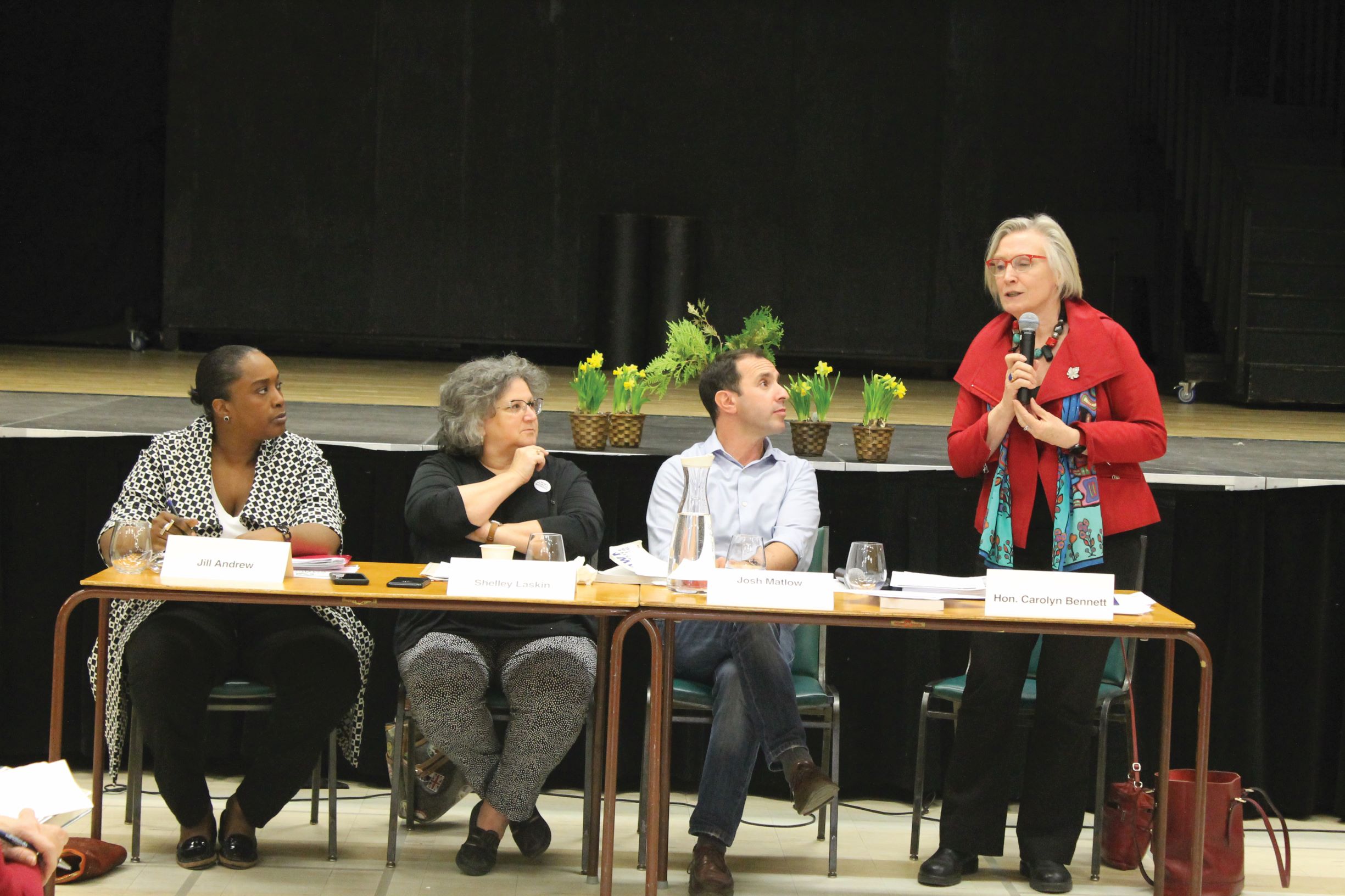 Join Toronto-St. Paul's elected officials from all orders of government to discuss how we can work together to ensure that we support those in need and create policies to #BuildBackBetter after the pandemic.
Invited Panelists:
Hon. Carolyn Bennett, MP for Toronto-St. Paul's
Jill Andrew, MPP for Toronto-St. Paul's
Josh Matlow, Toronto City Councillor Ward 21
Shelley Laskin, TDSB Trustee
Norm Di Pasquale, TCDSB Trustee
---
RESOURCES
---
As the situation is changing daily, please check the following websites for daily updates in Toronto and across Canada:
or download the Canada COVID-19 app.
BENEFITS FINDER
The last few months have been difficult– so our government has put in place a number of measures to support Canadians. If you need support, visit Canada.ca/coronavirusbenefits and fill out the survey for a quick and trusted way to see what programs may be available to you.
CRA MY ACCOUNT
Do you have an online CRA account yet? My Account, the Canada Revenue Agency's secure portal, lets Canadians across the country view and manage their tax and benefit affairs quickly, conveniently, and securely… all online. You can apply for many of the COVID-19 emergency benefits, includng the Canada Emergency Response Benefit and the Canada Emergency Student Benefit, online through your CRA My Account. Don't have an account yet? Watch this video for tips on how to register: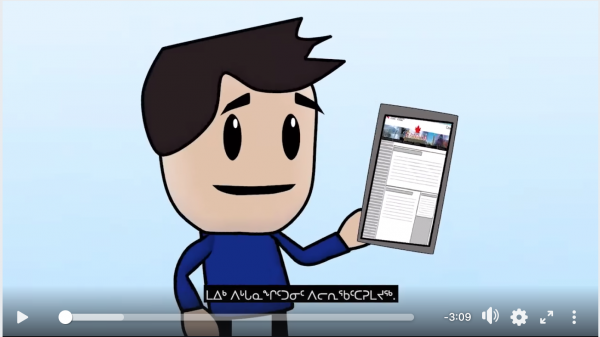 ---
IN OUR COMMUNITY
---
JOIN OUR CONSTITUENCY YOUTH COUNCIL
Are you between the ages of 15-24? The Constituency Youth Council (CYC) Program is an important part of the Toronto-St. Paul's model of democracy between elections. It allows youth to bring a new perspective on policy and issues affecting our communities. Join the Toronto-St. Pauls' CYC to share your unique perspective and to participate in policy discussions, projects and initiatives with the Hon. Carolyn Bennett.
To apply visit: carolynbennett.libparl.ca/cyc/. Applications are open until October 25th, 2020.
OPEN FOR BUSINESS
Now more than ever, local businesses that make our main streets vibrant need our help. Find out what stores are open, or what restaurants are offering patio service, takeout and delivery. The following BIAs have put together lists of businesses that are still open, albeit doing things a bit differently. Let's do what we can to support our local businesses:
---
MENTAL HEALTH SUPPORT
---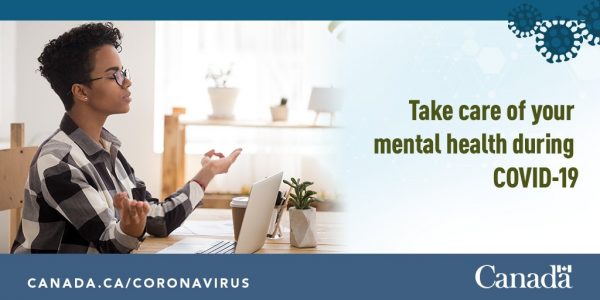 WELLNESS TOGETHER CANADA
COVID-19 has changed the daily lives of people around the world. During these difficult times, it is critical that Canadians be able to obtain credible information and access services to support their mental health and wellbeing. That's why our government launched a portal dedicated to mental wellness: Wellness Together Canada.
This portal will connect Canadians to peer support workers, social workers, psychologists and other professionals for confidential chat sessions or phone calls, and will make it easier to find credible information and help address mental health and substance use issues.
KID'S HELP PHONE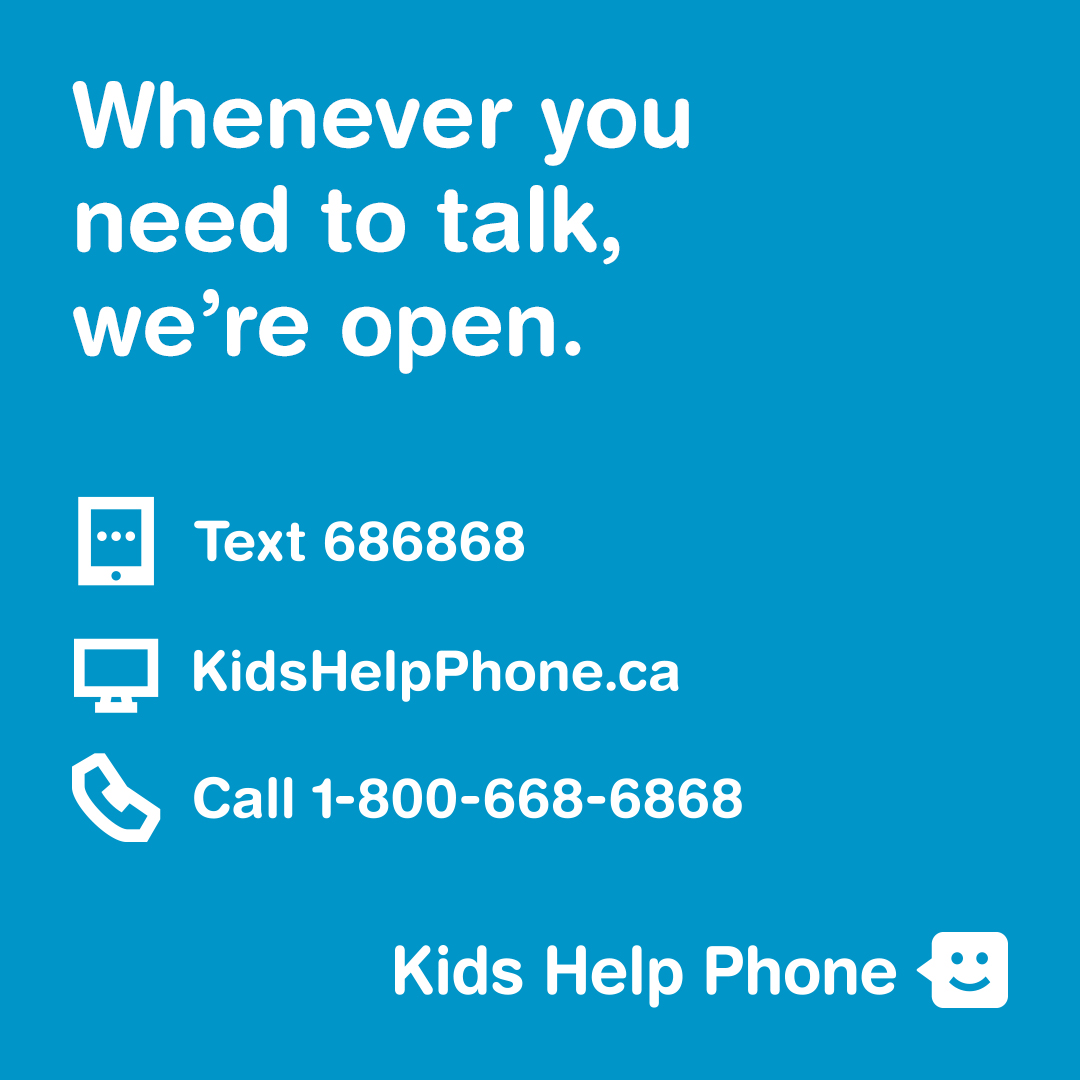 Although we're far apart physically, our young people must feel help is close. That is why our government announced $7.5 million in funding for Kids Help Phone. Kids Help Phone is a remote mental health service that connects youth with professional counselling, information and referrals across Canada without any face-to-face contact. Contact Kids Help Phone at 1-800-668-6868, by texting 686868, or by going online to kidshelpphone.ca.
---
STAY SAFE
---
In an effort to prevent the spread of COVID-19 within communities and across the country, all Canadians are advised to:
Avoid crowded places and non-essential gatherings
Avoid common greetings, such as handshakes or hugs
Keep a distance of at least a hockey stick length away from others
Wear a non-medical mask or face covering while out in public when it is not possible to maintain a 2-metre physical distance from others, particularly in crowded public settings such as stores, shopping areas and on public transportation
Limit contact with people at higher risk, such as older adults and those in poor health
Wash your hands often with soap and water for at least 20 seconds. Use alcohol-based hand sanitizer if soap and water are not available
Avoid touching your face
STAY HOME AND AWAY FROM OTHERS IF YOU'RE FEELING ILL
As local governments continue to modify public health measures, you should continue to stay home and away from others if you have symptoms. If you start to develop symptoms of COVID-19, isolate yourself from others and contact your health care provider or local public health authority. Adjust your behaviours and routines based on their advice.
Wear a medical mask if you're ill and will be in close contact with others or need to go out to access medical care. If a medical mask isn't available, wear a non-medical mask or cloth face covering.
HOW TO WEAR A NON-MEDICAL FACE MASK PROPERLY
Health Canada has released a video showing how to properly wear a non-medical mask or face covering to limit the spread of COVID-19 when physical distancing is difficult. Watch it here: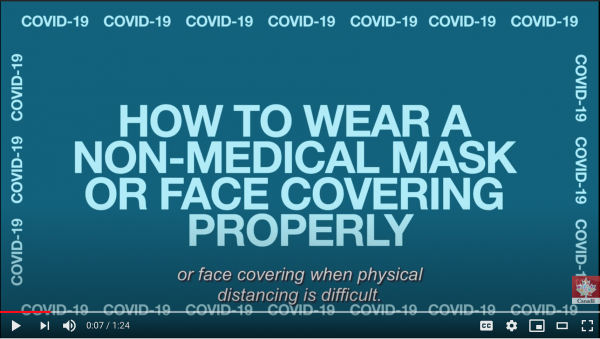 ---
The constituency office is closed to walk-in visits but my team and I are here for you and continue to serve residents of  Toronto-St. Paul's. Our office is fully operational by appointment, phone and email. Call us at 416-952-3990, or email [email protected] for assistance in any federal matter.