This letter was  first sent as an email to our constituents.  To receive regular updates from our office regarding COVID-19, sign up using the "Get Updates" link in the menu.
---
Dear Friends and Neighbours,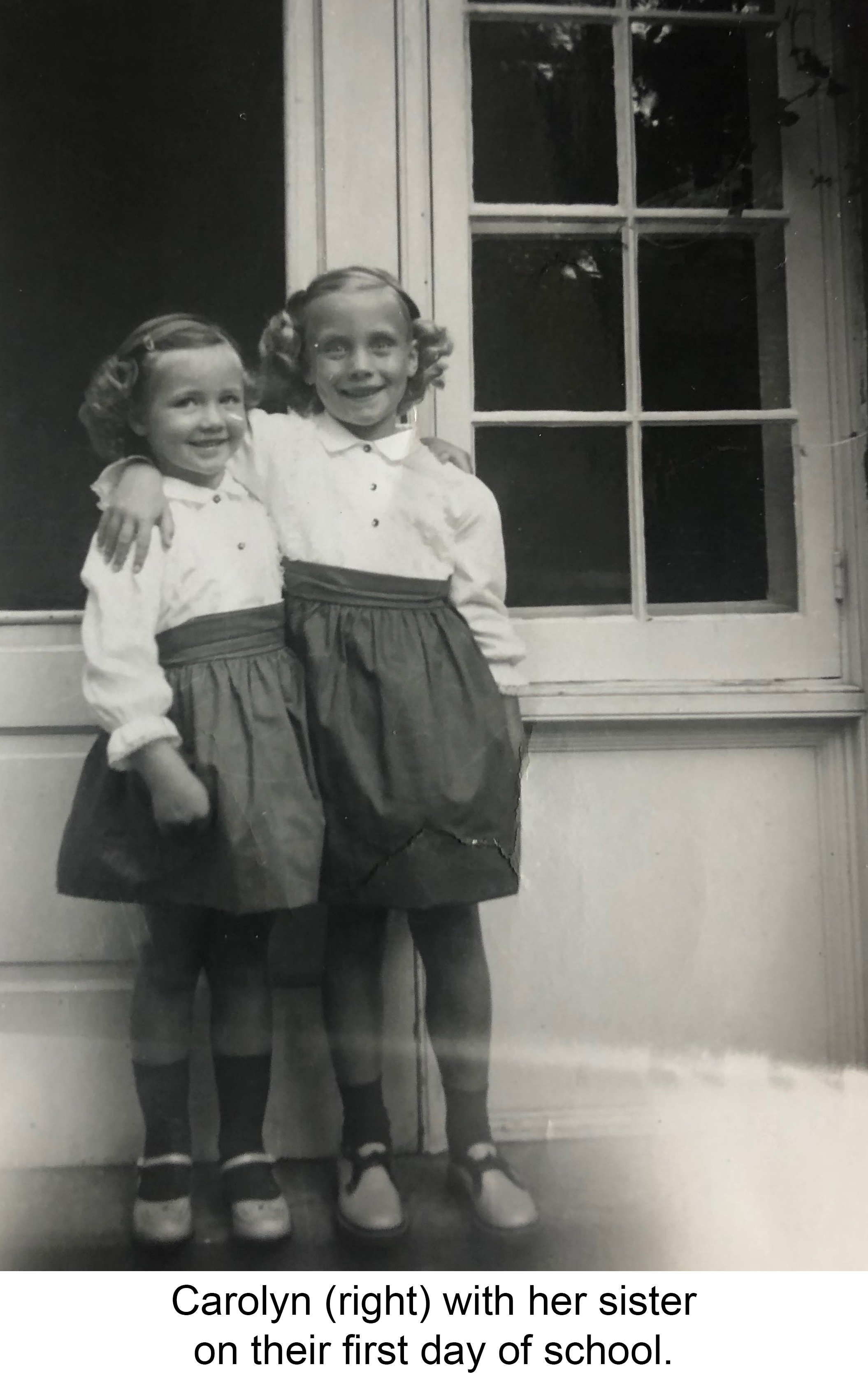 I loved the first day of school: a little nervous, the perfunctory picture taken in our back yard; new notebooks and pencils; a feeling of pride finally entering that next grade up. This year is different. Everyone is nervous. The parents, the grandparents, the principals, the teachers, the school trustees are all making decisions never made before about how to keep the students and their families safe and healthy – physically and mentally.  They know the decisions need to be based upon the best available evidence. They recognize that families are struggling with the big decision of whether to send their children back to school or keep them home. That decision has been made more difficult by the varying advice and the varying interpretation and execution of the advice.
It is clear that physical distancing is extraordinarily important. The Public Health Agency of Canada has issued Covid-19 Guidance for Schools Kindergarten to Grade 12.
They have been clear that in the hierarchy of controls "Risk mitigation measures that are the most protective involve physically separating people from each other through physical distancing and physical barriers." 
As the former 'Minister of Handwashing,' I know that other measures such as respiratory etiquette, hand hygiene and non-medical masks are also important. As a physician, I know we must be able to ensure that children with symptoms of illness are not allowed to come to school.
It is not possible to achieve physical distancing without more space, more teachers and more money.
In my conversations with School Trustees Shelley Laskin and Norm DiPasquale since the spring, I have been so impressed with their attention to detail, their need to address all aspects of a safe return to school and their concern about being able to achieve physical distancing.
As MPs, we have tried to deal with COVID-19 in ways that respect but are not undermined by Constitutional responsibilities. Health Care, Long Term Care and Education are provincial responsibilities. I believe that the health of Canadians is a shared responsibility. It was shocking to learn what the Canadian Forces saw as they went to help out with the crisis in Long-Term Care. Germs don't respect borders, and the Federal Government also plays a role in the social determinants of health – poverty, the environment, shelter and equity.
The Canada Emergency Response Benefit ("CERB") has helped families deal with the job losses and financial crises facing so many. Investments in the shelter system and child care centres have been important as we support our most vulnerable.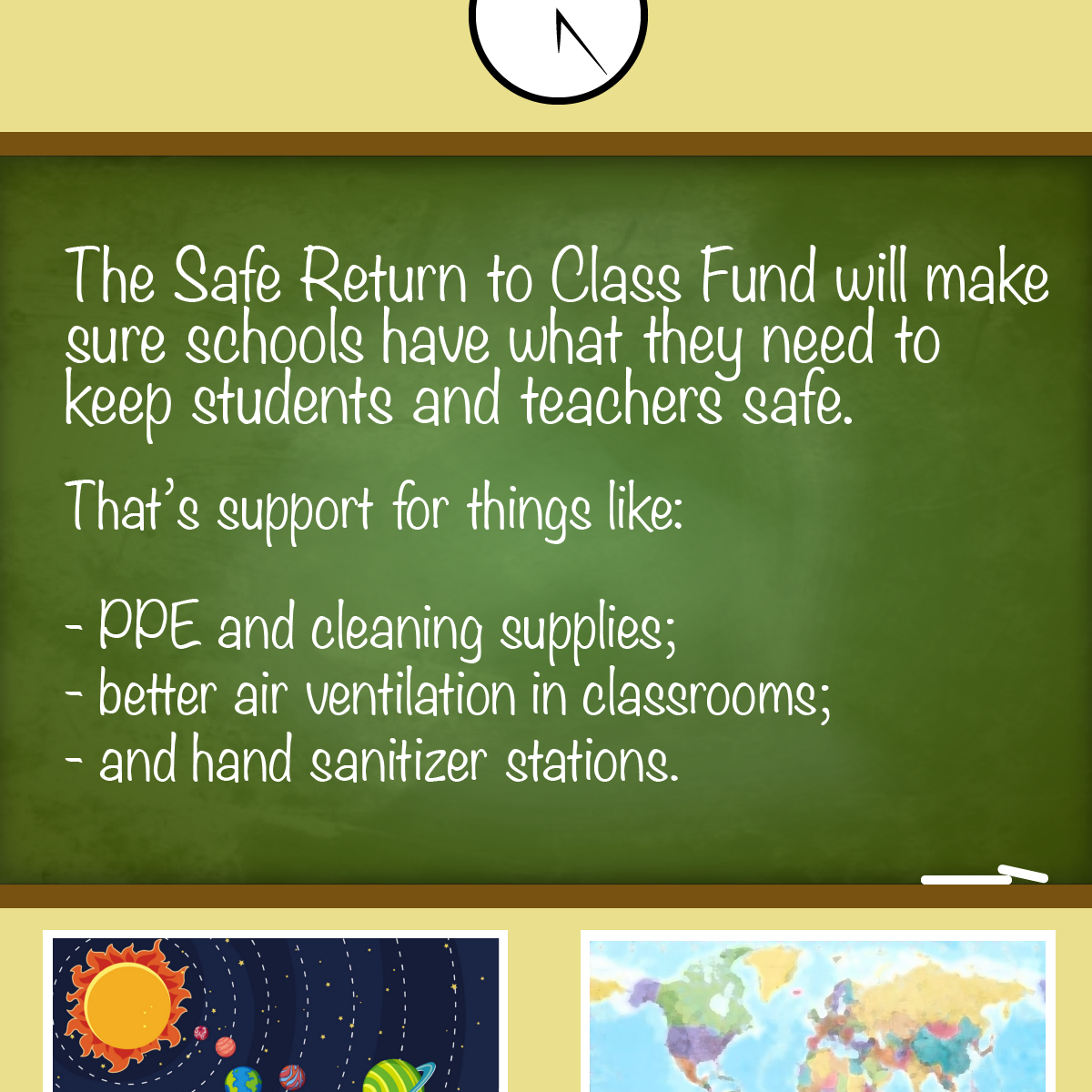 It was clear that even though education is 100% a provincial responsibility, the Federal Government would want to respond to the anxiety facing so many parents this September.  The Safe Return to Class Fund provides $2 Billion to help with those extra costs of PPE, cleaning, and ventilation for schools across Canada. We know that the issue of physical distancing needs to be dealt with appropriately in order for parents and teachers to feel confident that everyone can stay safe and healthy as they return to school. We are all working towards a Safe September together.
As my youth council keeps reminding us: we are not asking to 'Get Back to Normal', we need to build back better – socially, economically and environmentally.  At times like this, we can better understand the importance of supports for mental health. Going forward, I believe the stigma will be reduced as more and more of our friends and neighbours have felt it was OK to admit that 'It's been tough.' Going forward, we will also be better able to use technology to decrease the need to travel and our carbon footprint.
As we work towards a Speech from the Throne and Budget, please share with me your ideas and suggestions for #BuildBackBetter. Stay safe. Stay connected. We're in this together - while apart.

---
UPCOMING EVENTS
---
TOWN HALL ON PERSONS DAY
Sunday, October 18 @ 3 PM
A Facebook Live Event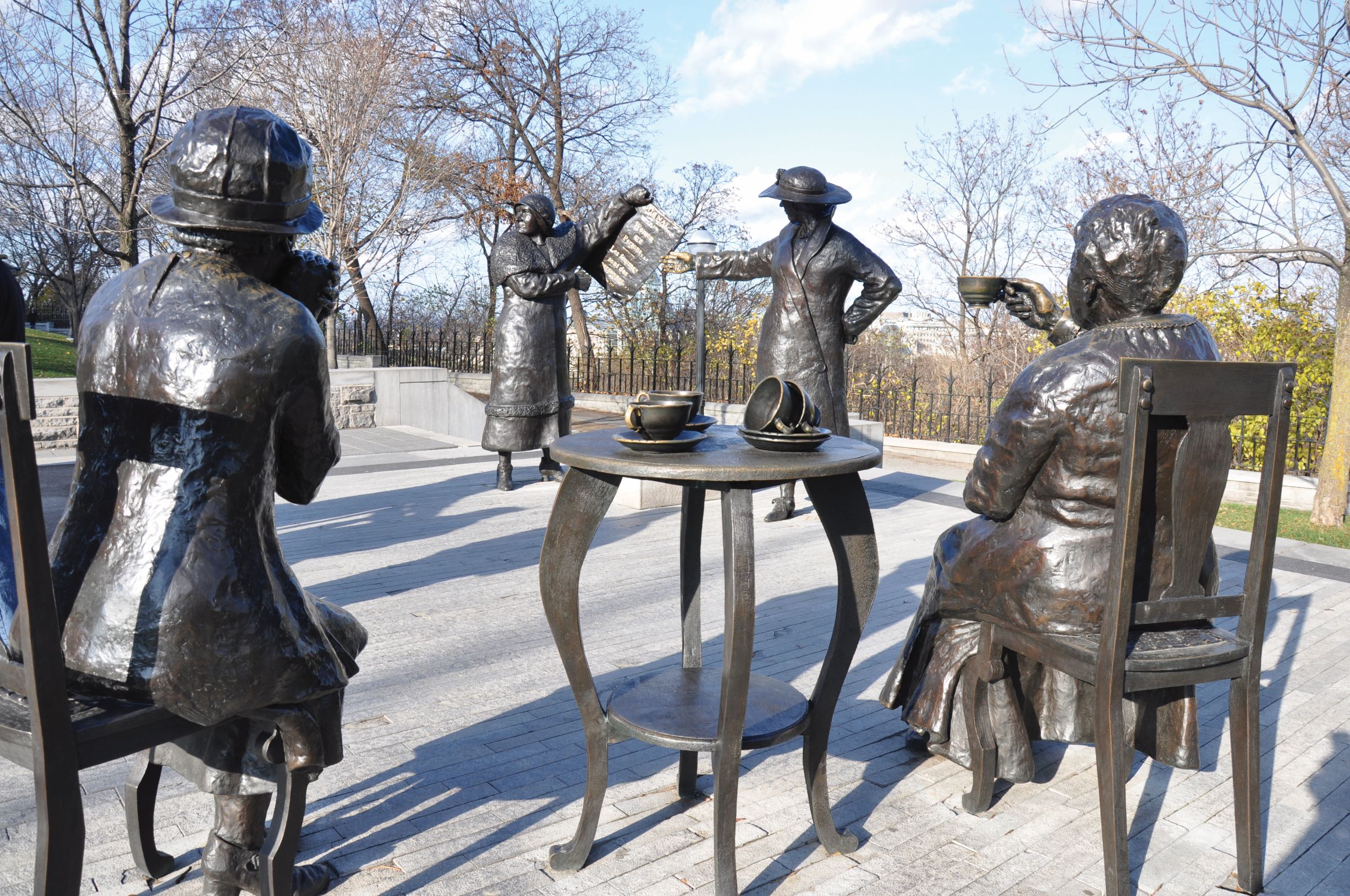 October 18 is Persons Day in Canada!
In 1927, five women: Emily Murphy, Nellie McClung, Louise McKinney, Irene Parlby and Henrietta Muir Edwards asked the Supreme Court of Canada to answer the question "Does the word 'person' in Section 24 of the BNA Act include female persons?" After five weeks of debate, the Supreme Court decided that it did not. Shocked by the Court's decision, the Famous Five took their case to the Judicial Committee of the Privy Council of Great Britain in London. On October 18, 1929, Lord Sankey, Lord Chancellor of Great Britain, announced:
"The exclusion of women from all public offices is a relic of days more barbarous than ours. And to those who would ask why the word 'person' should include females, the obvious answer is, why should it not?"
This decision, although a huge step for women in Canada, did not include ALL women. Notably, Indigenous women were restricted from voting in Canada until the 1960s.
After 91 years, women continue to be confronted by glass ceilings, structural and systemic issues that limit their involvement and success in public and private life. Many argue that the societal shift we have experienced as a result of COVID-19 has exasperated inequities and inequalities still faced by women.
So on October 18th, let's join Five Incredible Women to discuss how we can ensure that the COVID recovery not only includes, but strengthens the position of ALL women, both in Canada and around the globe.
Panelists:
Hon. Carolyn Bennett, MP for Toronto-St. Paul's and Minister of Crown-Indigenous Relations
Hon Karina Gould, MP for Burlington and Minister of International Development
Hon Maryam Monsef, MP for Peterborough—Kawartha and Minister for Women and Gender Equality and Rural Economic Development
Sylvia Maracle, Executive Director of the Ontario Federation of Indigenous Friendship Centres
Paulette Senior, CEO and President of the Canadian Women's Foundation
To pre-submit a question for the panelists, please email it to [email protected] up to 1 day prior to the event date. To participate in the Town Hall in real time, visit my Facebook page at www.facebook.com/carolyn.bennett.stpauls on October 18 at 3:00pm.
If you are not able to attend live, you will find a recording of the event posted to our Facebook page for later viewing.
TORONTO-ST. PAUL'S SUMMIT: BUILD BACK BETTER
Sunday, November 22 @ 3 PM
A Facebook Live Event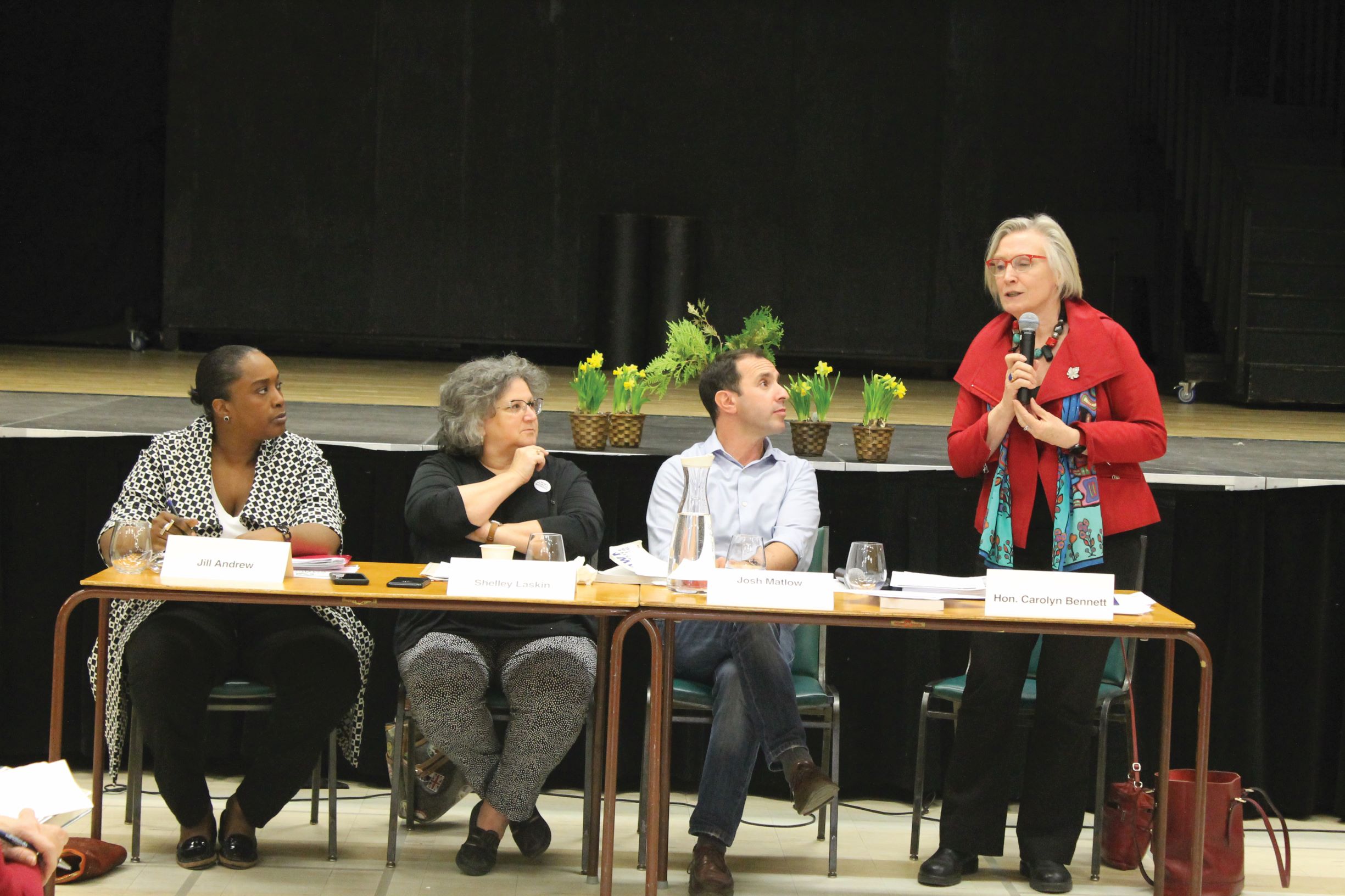 Join Toronto-St. Paul's elected officials from all orders of government to discuss how we can work together to ensure that we support those in need and create policies to #BuildBackBetter after the pandemic.
Invited Panelists:
Hon. Carolyn Bennett, MP for Toronto-St. Paul's
Jill Andrew, MPP for Toronto-St. Paul's
Josh Matlow, Toronto City Councillor Ward 21
Shelley Laskin, TDSB Trustee
Norm Di Pasquale, TCDSB Trustee
---
LATEST ANNOUNCEMENTS
---
SAFE RETURN TO CLASS FUND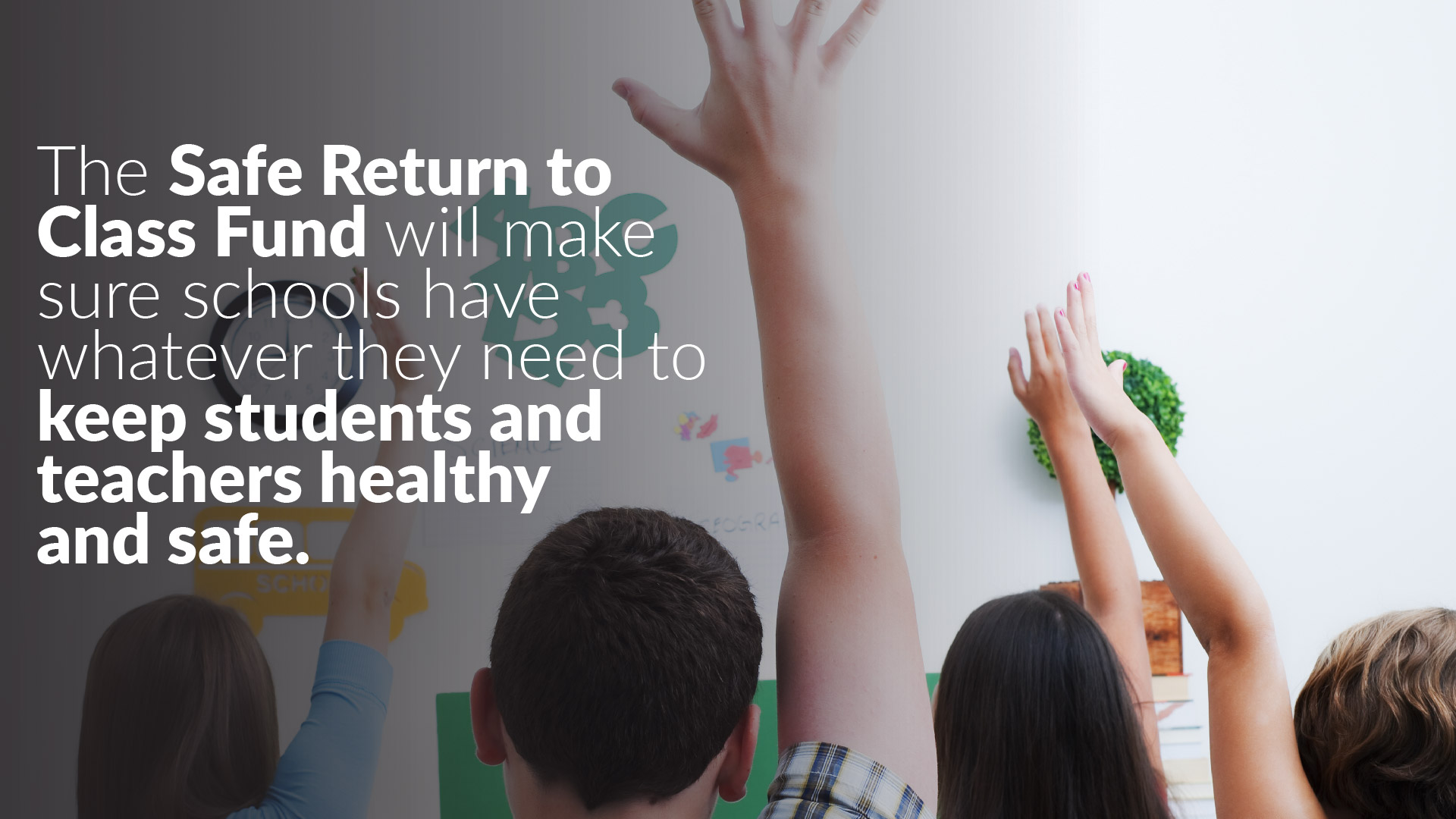 School is critical for kids' development and future success. The COVID-19 pandemic has been difficult for families, with schools closed and students separated from their classmates and friends. As we gradually and safely restart our economy, parents should be able to return to work and trust that their children are learning in a healthy environment. That is why our government is working to support provinces and territories in their efforts to ensure a safe return to school and protect the health of students and staff.
Last week the Prime Minister, Justin Trudeau announced up to $2 billion in support for provinces and territories, including $763.34 million for Ontario, through the Safe Return to Class Fund. This will provide the complementary funding the provinces need, as they work alongside local school boards to ensure the safety of students and staff members throughout the school year.
SECURING VACCINATIONS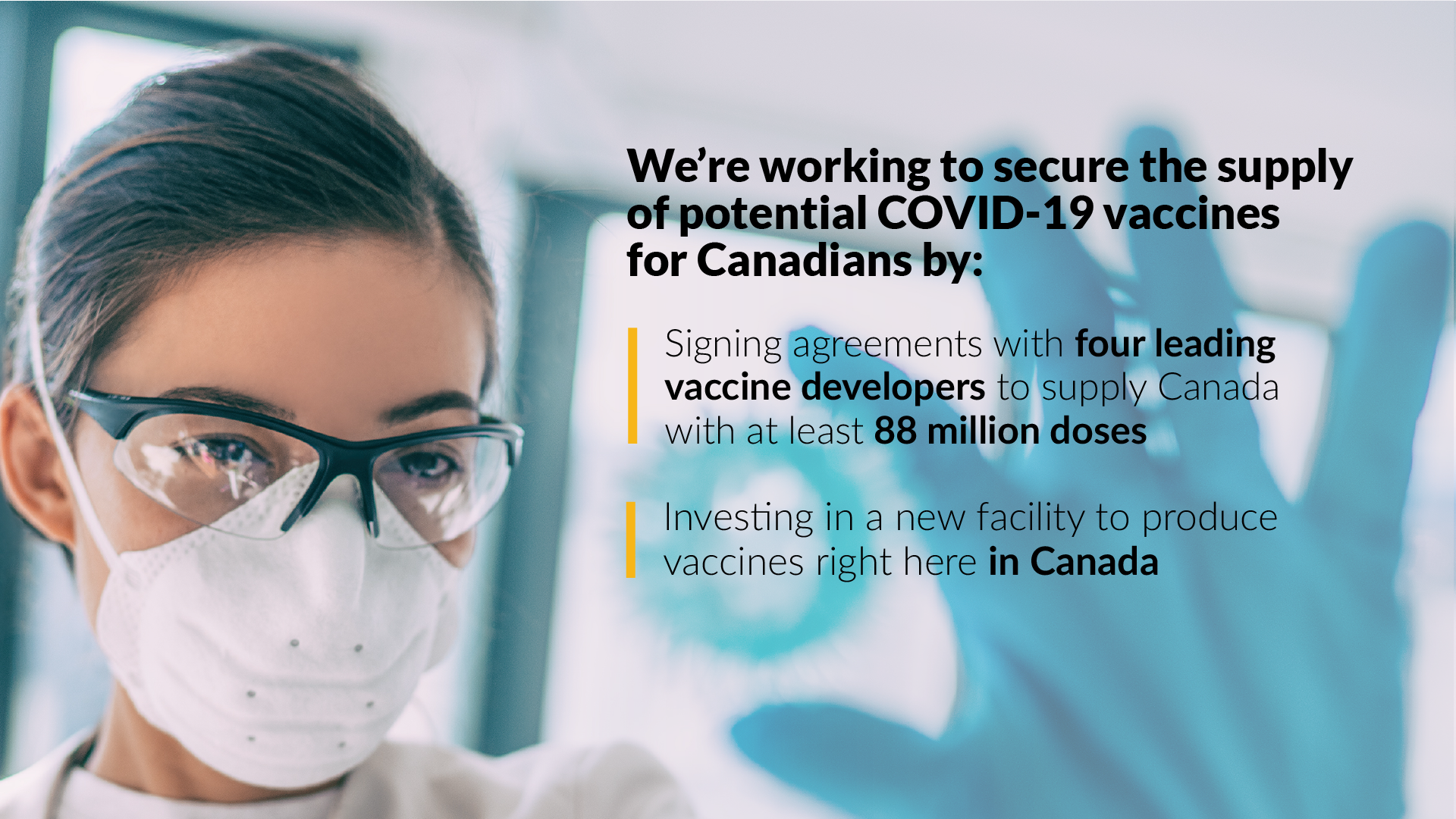 This week our government announced that agreements in principle have been reached with Johnson & Johnson and Novavax to procure millions of doses of experimental COVID-19 vaccines. These agreements add to those already reached with Pfizer and Moderna, which were made following the recommendations of the COVID-19 Vaccine Task Force.
With these additional agreements in place, Canada has now secured access to four of the leading vaccine candidates. The government will continue to negotiate and sign other agreements with a number of leading pharmaceutical companies, to ensure the supply of potential vaccines in Canada.
The Prime Minister also announced funding to establish a new biomanufacturing facility at the Human Health Therapeutics Research Centre in Montréal. Through a public-private partnership, the new building will enable the National Research Council of Canada (NRC) to increase vaccine manufacturing to up to two million doses per month by next year. This will help ensure our country's ability to produce enough doses of the vaccine for Canadians who need them, such as front line workers, long-term care workers, and those at risk of becoming seriously ill if they contract COVID-19.
EXTENDING THE CERB AND EXPANDING ACCESS TO EI
When Canadians needed support the most, the government introduced the Canada Emergency Response Benefit (CERB), which helped more than 8.5 million people pay their bills during this challenging time. As we safely restart our economy, many of those Canadians will still need support while they continue to look for work. That is why the government will transition people who have been receiving the CERB to a more flexible and generous EI program for those who qualify, which will provide them additional features and tools to get back into the workforce. The CERB will be extended by an additional four weeks, providing a new maximum of up to 28 weeks of benefits. To ensure Canadians receive the support they need during these challenging times, we are proposing to implement three new benefits:
The Canada Recovery Benefit (CRB) will provide $400 per week for up to 26 weeks, to workers who are self-employed or are not eligible for EI and who still require income support and who are available and looking for work.
The Canada Recovery Sickness Benefit (CRSB) will provide $500 per week for up to two weeks, for workers who are sick or must self-isolate for reasons related to COVID-19.
The Canada Recovery Caregiving Benefit (CRCB) will provide $500 per week for up to 26 weeks per household, for eligible Canadians unable to work because they must care for:

a child under age 12 due to the closures of schools or daycares because of COVID-19.
a family member with a disability or a dependent because their day program or care facility is closed due to COVID-19.
a child, a family member with a disability, or a dependent who is not attending school, daycare, or other care facilities under the advice of a medical professional due to being at high-risk if they contract COVID-19.
To learn more visit: https://www.canada.ca/en/employment-social-development/news/2020/08/supporting-canadians-through-the-next-phase-of-the-economy-re-opening-increased-access-to-ei-and-recovery-benefits.html
---
RESOURCES
---
As the situation is changing daily, please check the following websites for daily updates in Toronto and across Canada:
or download the Canada COVID-19 app.
BENEFITS FINDER
The last few months have been difficult– so our government has put in place a number of measures to support Canadians. If you need support, visit Canada.ca/coronavirusbenefits and fill out the survey for a quick and trusted way to see what programs may be available to you.
CRA MY ACCOUNT
Do you have an online CRA account yet? My Account, the Canada Revenue Agency's secure portal, lets Canadians across the country view and manage their tax and benefit affairs quickly, conveniently, and securely… all online. You can apply for many of the COVID-19 emergency benefits, includng the Canada Emergency Response Benefit and the Canada Emergency Student Benefit, online through your CRA My Account. Don't have an account yet? Watch this video for tips on how to register: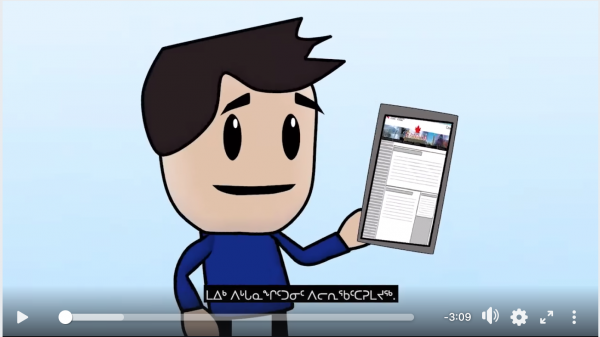 ---
IN OUR COMMUNITY
---
CALLING ALL ARTISTS YOUNG AND OLD
We are seeking artists in Toronto-St. Paul's to submit a piece of original artwork to be included in our 2021 community calendar distributed to every household in our riding at the end of the year.
Take a photo or scan your artwork and send it to [email protected] with the subject line Calendar Art. The deadline for submissions is October 15th. Submissions might also be highlighted on our social media accounts.
ST. CLAIR SUPPORTS THE STOP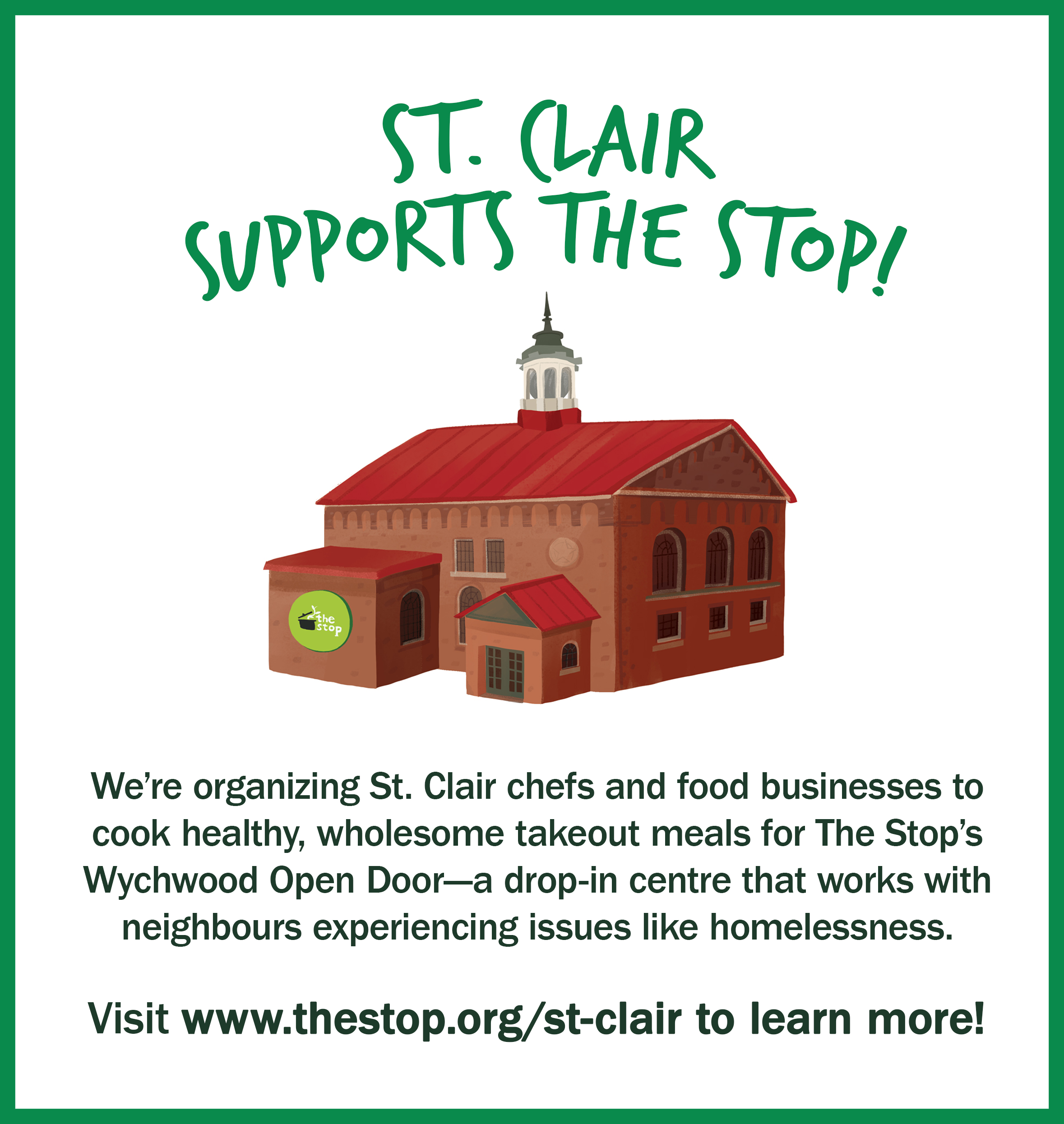 COVID-19 has hit the West Toronto community hard. Local restaurants and food businesses are fighting to stay in business, while thousands of our neighbours are struggling to keep food on the table.
You can help preserve the rich character of theToronto-St. Paul's community and support our most vulnerable neighbours with one donation! The Stop Community Food Centre is raising money for local restaurants to cook meals for their Open Door program at 729 St. Clair West. To learn more visit: thestop.org/st-clair
OPEN FOR BUSINESS
Now more than ever, local businesses that make our main streets vibrant need our help. Find out what stores are open, or what restaurants are offering patio service, takeout and delivery. The following BIAs have put together lists of businesses that are still open, albeit doing things a bit differently. Let's do what we can to support our local businesses:
---
MENTAL HEALTH SUPPORT
---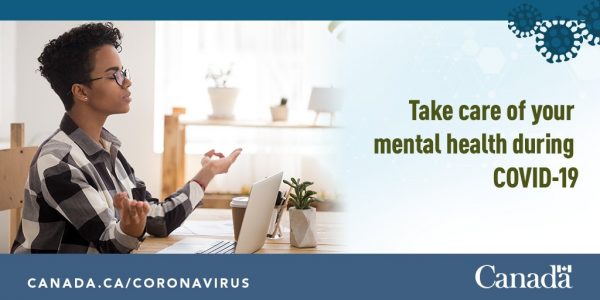 WELLNESS TOGETHER CANADA
COVID-19 has changed the daily lives of people around the world. During these difficult times, it is critical that Canadians be able to obtain credible information and access services to support their mental health and wellbeing. That's why our government launched a portal dedicated to mental wellness: Wellness Together Canada.
This portal will connect Canadians to peer support workers, social workers, psychologists and other professionals for confidential chat sessions or phone calls, and will make it easier to find credible information and help address mental health and substance use issues.
KID'S HELP PHONE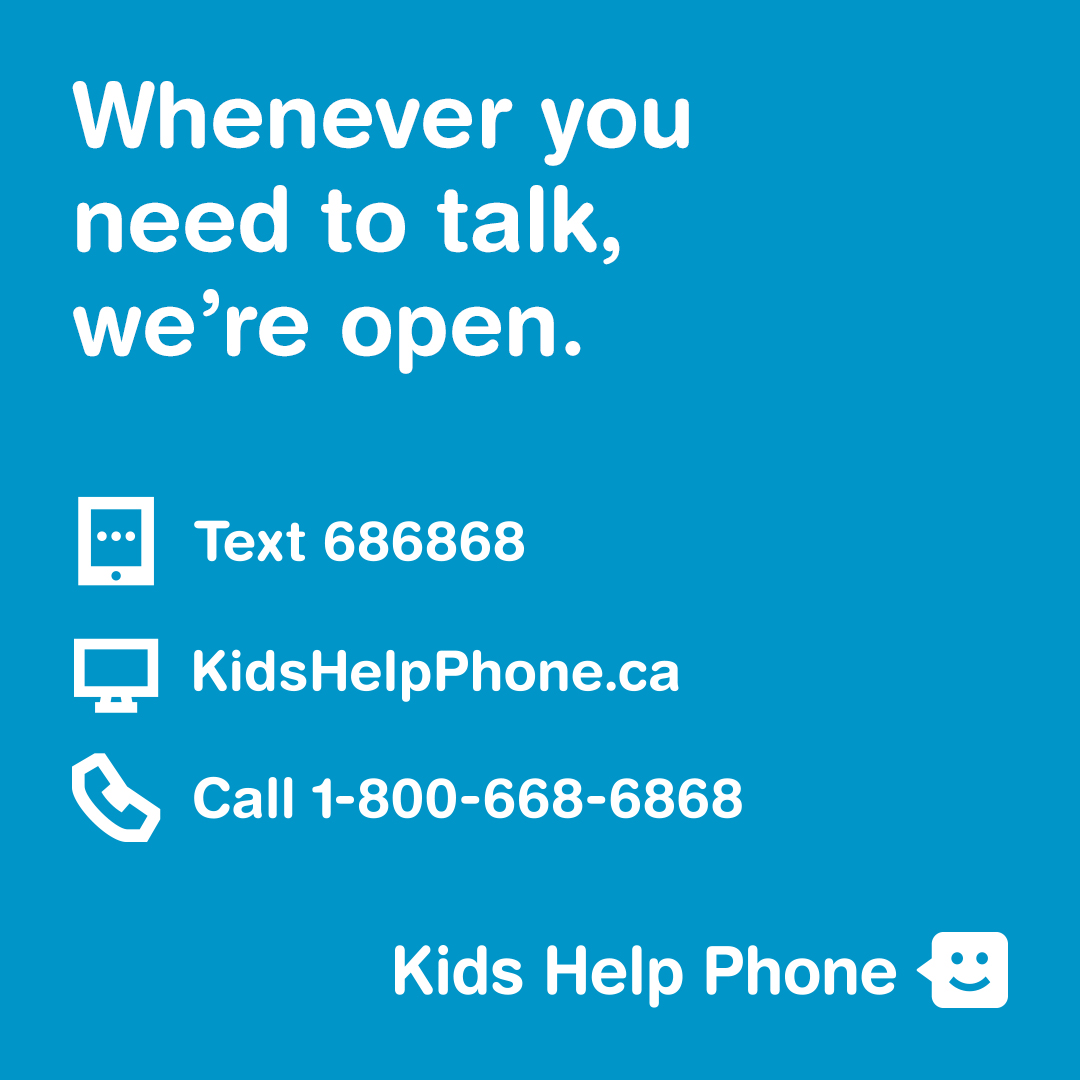 Although we're far apart physically, our young people must feel help is close. That is why our government announced $7.5 million in funding for Kids Help Phone. Kids Help Phone is a remote mental health service that connects youth with professional counselling, information and referrals across Canada without any face-to-face contact. Contact Kids Help Phone at 1-800-668-6868, by texting 686868, or by going online to kidshelpphone.ca.
---
STAY SAFE
---
In an effort to prevent the spread of COVID-19 within communities and across the country, all Canadians are advised to:
Avoid crowded places and non-essential gatherings
Avoid common greetings, such as handshakes or hugs
Keep a distance of at least a hockey stick length away from others
Wear a non-medical mask or face covering while out in public when it is not possible to maintain a 2-metre physical distance from others, particularly in crowded public settings such as stores, shopping areas and public transportation
Limit contact with people at higher risk, such as older adults and those in poor health
Wash your hands often with soap and water for at least 20 seconds. Use alcohol-based hand sanitizer if soap and water are not available
Avoid touching your face
STAY HOME AND AWAY FROM OTHERS IF YOU'RE FEELING ILL
As local governments lift public health measures, you should continue to stay home and away from others if you have symptoms. If you start to develop symptoms of COVID-19, isolate yourself from others and contact your health care provider or local public health authority. Adjust your behaviours and routines based on their advice.
Wear a medical mask if you're ill and will be in close contact with others or need to go out to access medical care. If a medical mask isn't available, wear a non-medical mask or cloth face covering.
HOW TO WEAR A NON-MEDICAL FACE MASK PROPERLY
Health Canada has released a video showing how to properly wear a non-medical mask or face covering to limit the spread of COVID-19 when physical distancing is difficult. Watch it here: