March 23, 2021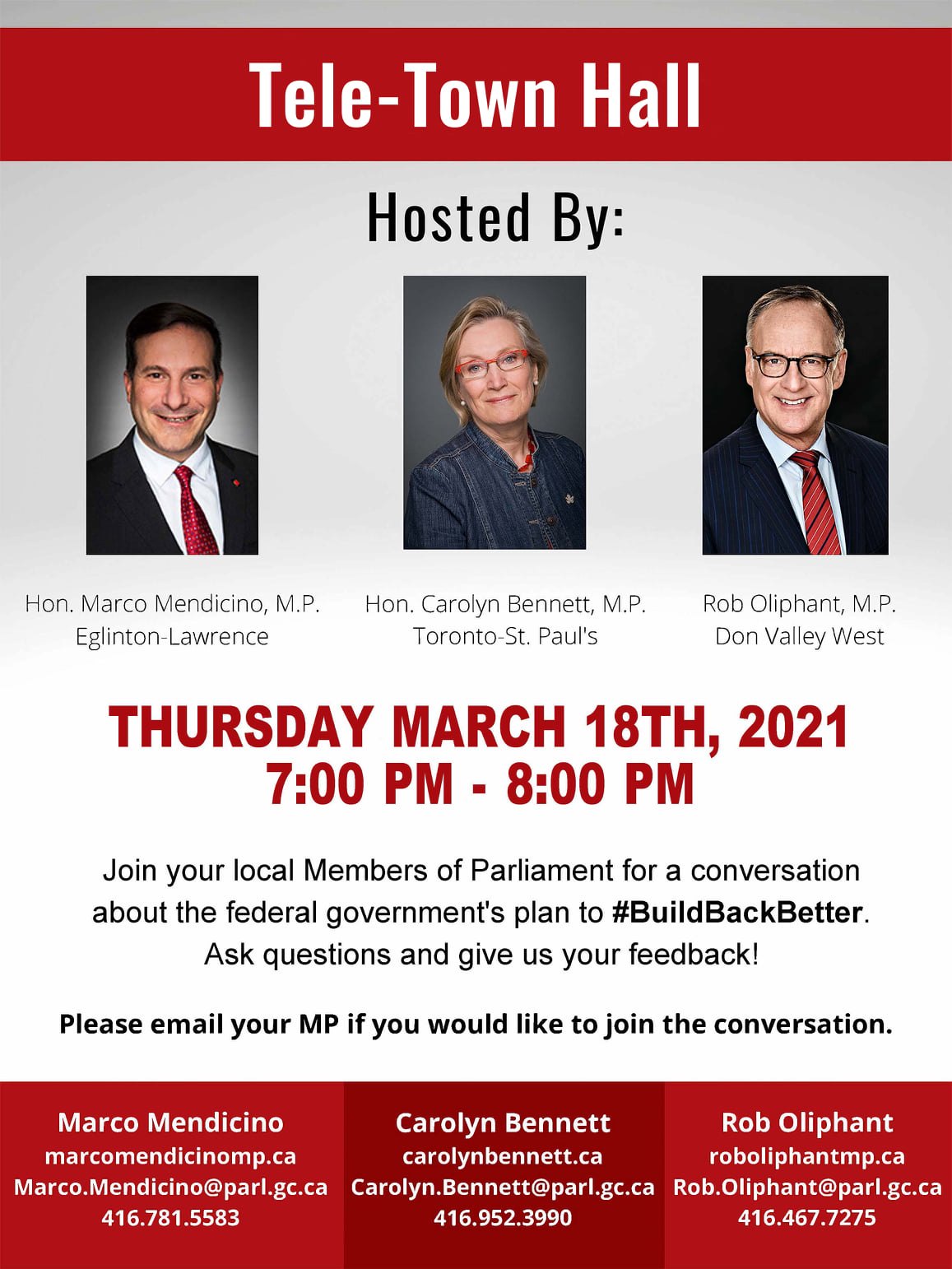 On Thursday, March 18, 2021 MPs Rob Oliphant, Hon. Marco Mendicino and I hosted a
tele-town hall to discuss the federal government's response to COVID-19 and the support available to you during this difficult time.
I want to thank the thousands of people who joined me and my fellow MPs. It was an important conversation. We were very grateful for the thoughtful comments and questions on the response to date to COVID-19.
During the call, we asked three polling questions:
Q1:
Has COVID-19 caused you concern about gender, racial or income inequality in Canada?
A1: 
Yes - 48.5%
No - 36.3%
Unsure - 15.2%
Q2:
As we Build Back Better, what is your primary concern?
A2:
Environment - 14.4%
A fair recovery that leaves no one behind - 40.7%
Small Businesses - 13.6%
Strengthening Public Health - 31.3%
Q3:
Do you think the Federal Government has responded effectively to the COVID-19 crisis?
A3:
Agree - 48.5%
Disagree - 34.7% 
Unsure - 16.8%
We will take this valuable feedback back to our caucus meetings as we work to ensure that all Canadians are receiving the help and support they need during this difficult time.